Shorts and the plus size woman. You either love them or you hate them. Personally? I LOVE THEM. The second heat starts to dance on my skin is the moment I parade around town in my shorts. And with the latest trends, shorts have taken a turn for more than a casual look! We see them suited, in matching sets, JUST as fancy as a dress or skirt would be with sequins!
So we thought to bring you a nice little round up of a few pair of shorts that are casual, fancy, ornate, playful, and on trend!
skorts to the mix? I am in heaven… I mean for the thighs, this is heaven for them and bliss for me! Because, chub rub.
Anywho. If you are a fan or even curious, take a peek at what we have rounded up for you to stay chic in the heat! Are you ready?? To start the gallery, click the first picture and if you want to shop it immediately, I have it linked for you on the right or below the picture!
Bring on the shorts!
20 Plus Size Shorts To Keep You Chic in the Heat
You see what I mean? There are sooo many options that are fun to choose from. Even Culottes!!! When choosing shorts, I have to have them be comfy both in the stomach and the thigh area. Too snug and it is an all-day uncomfort, which is a no go for me, no matter how "cute" they are!
Which is probably why skirts and culottes speak soooo nicely to me. Hrmph.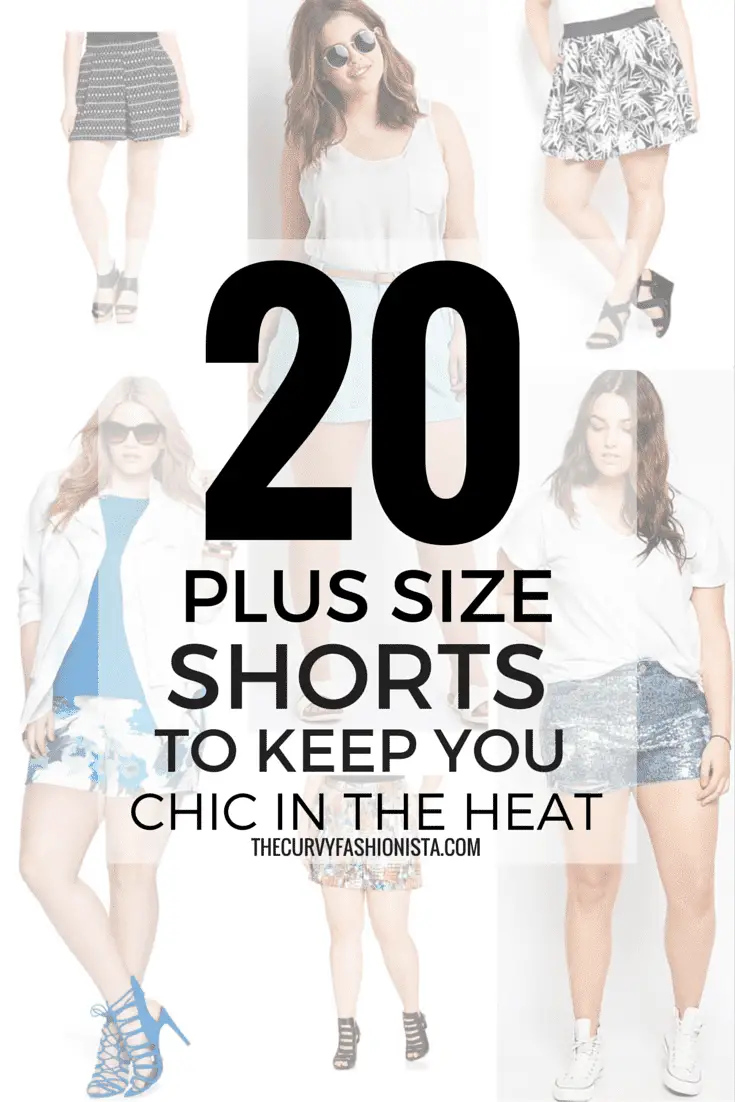 What about you? DO you rock shorts? Is this something that you can see yourself playing in? Which silhouettes have you played in?