Fine Jewelry with a major twist.
When you think of fine jewelry, or when I do, I think dainty, girly, and feminine overtones. However, since 2005, Wendy Brandes has been making fine jewelry quite cool for some time. Asides from the fan girl moments I have when she leaves a comment on my blog, Wendy is an all-around crazy cool jewelry designer who gives us inspiration, fashion, and the jewels that pulls life together.
Today, I had to share these with you. EMOJIS you can wear.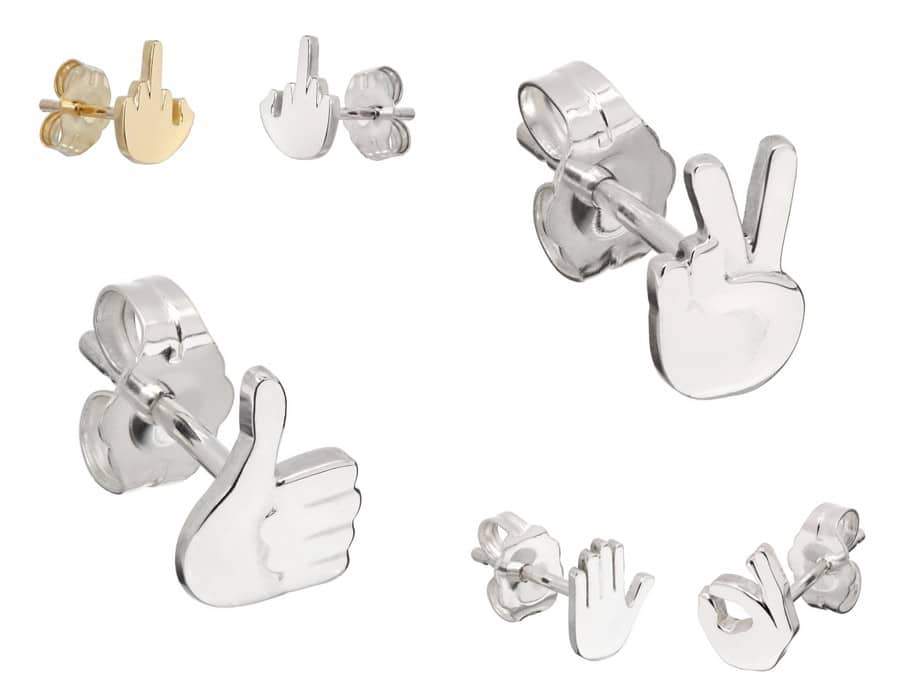 If you have been following trends in jewelry, Wendy has already been doing her thing with social media and digital sassiness since 2008, drawing inspiration from digital communication.
"I started my growing collection of single stud earrings and mixed pairs with the punctuation and letters I'd used in my swear rings and other social-media-inspired ring sets. When I added the "Heart You" and "Screw You" earring pairs, I thought, "Hmmm. These are so small they remind me of emoji. I must do emoji earrings." – Wendy Brandes
She's taken things to the next level by creating these emoji-inspired hand gesture stud earrings. I mean, feeling like F the world? There is an earring for that. Need to be reminded that everything is okay? You guessed it, there is an earring for that!
Check out Wendy Brandes Studs here!
Would you could you, get down on these Wendy Brandes Earrings? Check out her full collections here! You can tweet with her on Twitter @WendyBrandes too! She tweets back!
I am loving these middle finger studs. I have those days! What about you? Which mood calls out to you?