Hey girl, did you hear?! TCFStyle Expo is back and we're doing things BIGGER, BADDER, BOLDER! It's our 5th annual Style Expo, and with our New Year's Theme to be bolder, we're on a mission to provide an amazing experience not just for our attendees, but for you, our vendors! We have seen your comments, read your emails and heard your calls. With that, we have upgraded and updated not only our venue, but the vendor experience itself!
We have tailored the two-day event to YOU. As we are behind the scenes, readying things for another spectacular event, today we have the latest news and updates to share!
Vendor Applications are NOW open for the 2019 TCFStyle Expo!
This year, August 10th & 11th in Atlanta at the OMNI Hotel, we will be kicking off the expo with a BANG, and we want you to be a part of it. Now is the time to mark your calendars aaaand apply to be a vendor! This is an opportunity to get your product in front of Big & Tall men and plus size women, who want that elusive in person shopping experience.
So what is new for 2019?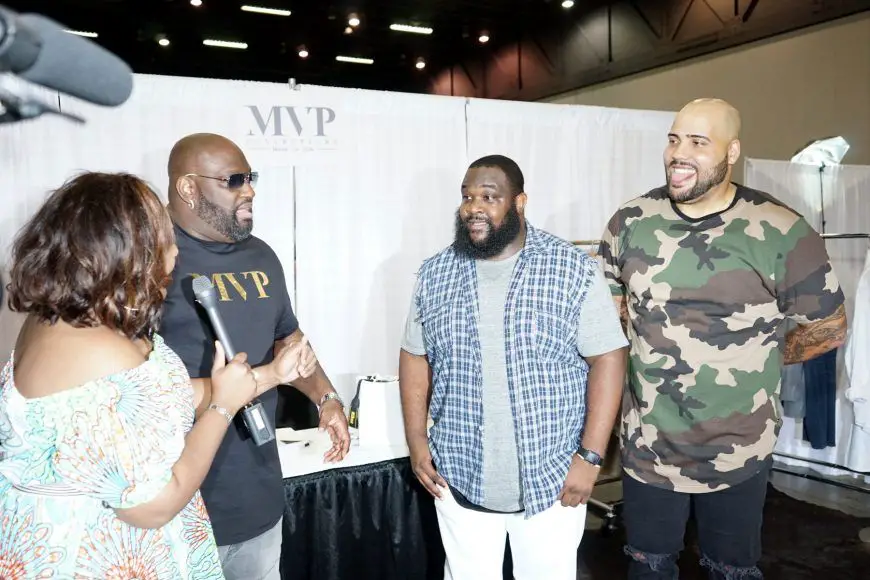 There is so much!
Not only do you get a fun booth, with the table and chairs, we have added a full page ad/profile in our magazine/program! We have included the option for a model, added a vendor orientation and workshop, and so much more… It really is important to us that your experience is just as amazing as our attendees and we have tailored this package with your feedback.
Please see the full breakdown of our vendor package here:
The 2019 TCFStyle Expo Vendor Package and Details
Pretty cool, right? We are o geeked to have you and cannot wait to host you t our new fancy location! So, what is there left to do?
Apply to be a vendor!
Submit your Application for the 5th Annual TCFStyle Expo,
How does the application process work?
Firstly, review the package and what's included. There's more than just receiving a booth at our events, but much more exciting benefits…
Next, fill out the application. Our application has been curated for an exclusive experience for everyone, including our vendors, to enjoy and remember!
Upon approval, a 50% deposit will be due to secure your spot. Note, we do have a limited space and are curating this process, so it is first come, first served! APPLY NOW!
With an attentive audience of plus size shoppers curious of your business, products or services, the TCFStyle Expo creates the ultimate plus size shopping experience both for you and the attendees!
Will we see you there?! We hope so!