How do you take your colored denim? Which is your poison? The bolder the brighter or with keeping it light and sweet?
Either way, whichever you choose, finding colored denim for our plentiful curves has become quite plentiful thanks to brands and designers listening to our fashionable plea! For spring, color blocking has evolved from a radical thought into a lifestyle play on colors, attitudes, and function!
To help you along, I have rounded up some playful choices to whet your appetite and give you an extra pep in your step! If you see something you like, I have it linked for you 🙂
Our Favorite Plus Size Colored Denim Picks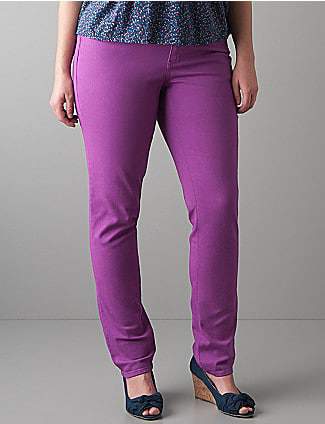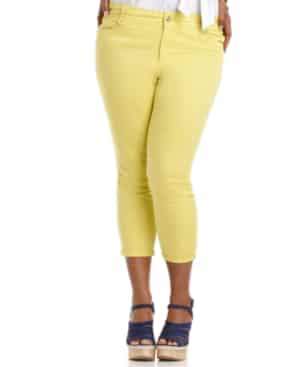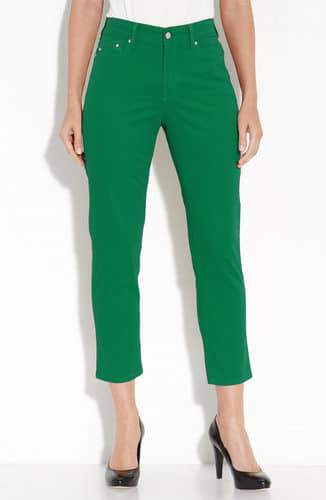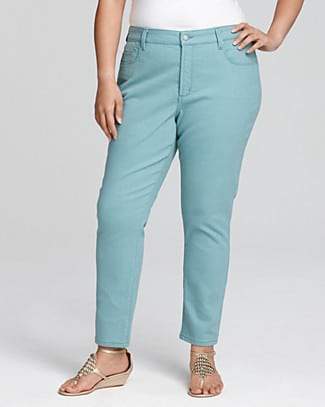 Tips for Wearing Colored Denim:
Fit is always key. Especially in colored jeans! If you are confident in showing off your derriere, make sure your fit is sharp! So this way you are not pulling and tugging and your pants all day (you know what I mean!)
If you are curious about the trend but are a bit timid, opt for a shade a blue! Think of them like a sister to the traditional jean hues!
Pair with a bold contrasting color to pump up the jam!
Cuff the bottom of your jeans for an extra dose of chic appeal and pair with a great pair of wedges for spring!
I love a billowy blouse, crisp blazer, or relaxed tee- the key is, you should be comfortable and your boldness of color should reflect your attitude and style!
Are you a fan of the Colored Denim Trend? How do you wear it??