Editor's Note: As we welcome Rae into the fold of The Curvy Fashionista team, I wanted to play with more visuals to give you style and outfit ideas. Since she loves to put these looks together, I thought what a better way to show you how to rock a look than with fun collages! Are you looking for specific outfit ideas? Send us an email or leave a comment with your wish! I hope you enjoy! XOXOXO Marie Denee
Where is the time going? Up! The clocks went up this weekend – were you as shocked as I was? That means it's time to get ready for spring fashion and get ourselves in gear to be chic, pretty and fabulous! There are so MANY wonderful trends this spring! In this post, I'm looking at two micro spring trends: peplum and the color yellow.
The first look is peplum! I love this look because it's something you can rock to work or a business meeting and then to date night or happy hour if you needed to. It's multifunctional! I love outfits like these just because of their ability to work overtime! Many of the pieces featured here can be considered investment purchases and can be re-cycled with other items in your closet.
Peplum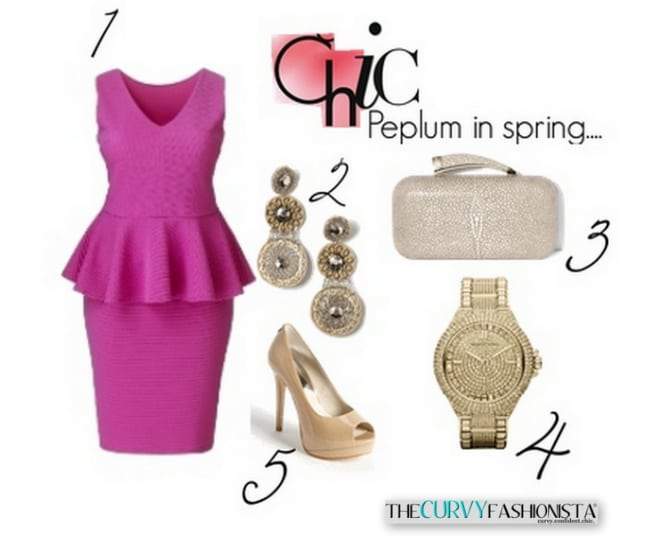 Yellow
So let's talk about the color yellow. Sometime last year, I fell madly in love with it – and this year it's on trend! One of the vibrant colors – I love pairing it with bright colors. This time, I went with a cobalt blue – who doesn't love this combo? I'm all about purchasing pieces that will last you for years to come. It's about building your closet over time. You can also pair with this year's hottest color Emerald, for a sassy and sophisticated vibe!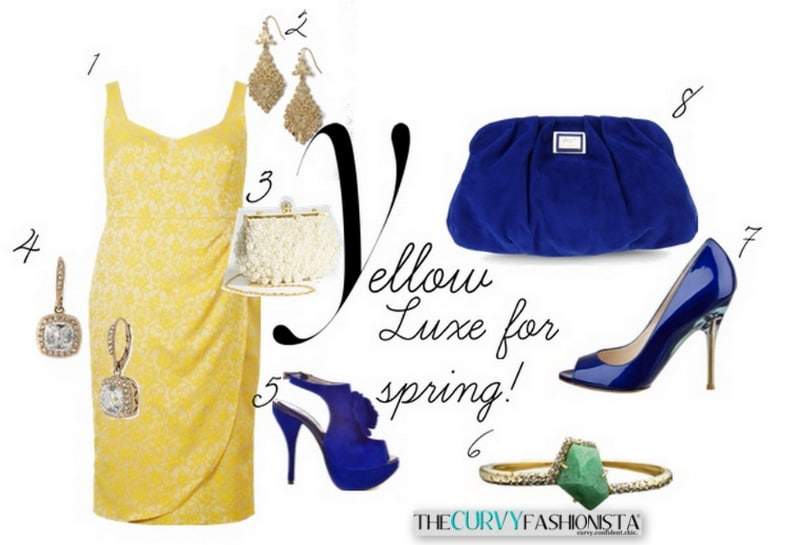 Luichiny Mel O Drama – Cobalt Suede
What do you think of these looks? Are you a fan of peplums or the color yellow? How would you pair these up? DO you like our suggestions?
What trends are you rocking this spring? What's on your radar for spring and beyond? Leave a comment, we want to know!
Rae