As the weather changes and the summer weather approaches, what could be the easiest most chic thing to wear?!?! MAXI DRESSES!!
Ladies I kid you not… literally the easiest outfit in the whole world! Not only do they make you appear taller, but they also soooo chic. The best thing about maxi dresses? They are a one-garment outfit!! The only thing that can compete with that is the plus size romper (p.s. check out that blog post).
If you are running behind, have nothing to wear, or simply just want to be comfortable AND chic; grab your plus size maxi dress and head out with your best foot curve forward!
The cool thing about maxis is that they all have their own uniqueness. You can switch it up, sleeve wise: go strapless with NO sleeves, rock a playful number with straps or cap sleeves, or don a full or three-quarter sleeve! Basically, you have options here!
Don't believe me? Look below to see my top 13 favorite plus size maxi dresses!
13 Maxi Dresses to Rock For Effortless Summer Style!
Sleeveless Popover Maxi Dress at Target.com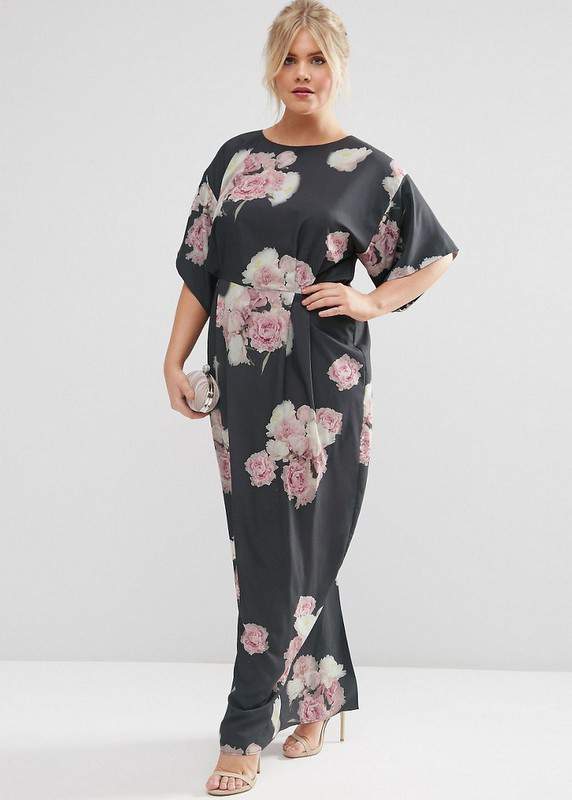 SALON Spaced Floral Maxi Dress at ASOS.com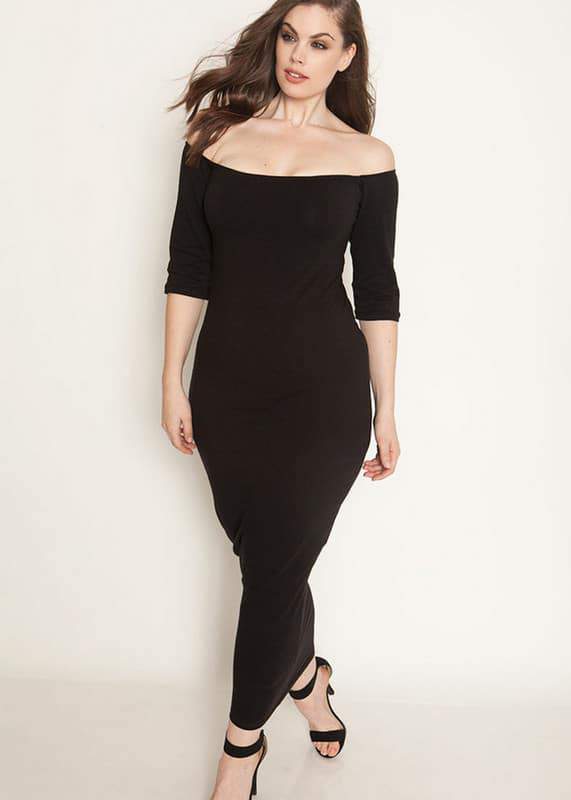 "No Body Like You" Over The Shoulder Bodycon Maxi Dress at Rebdolls.com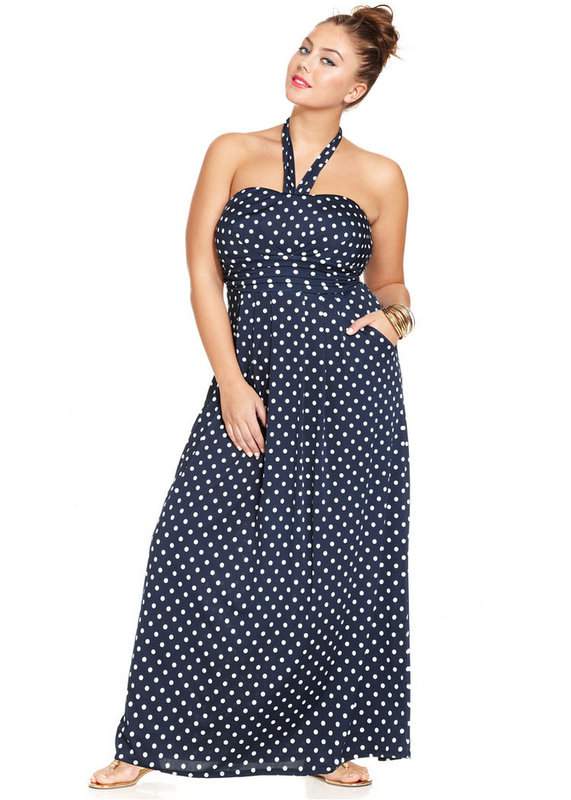 Love Squared Plus Size Halter Polka-Dot Maxi Dress at Macys.com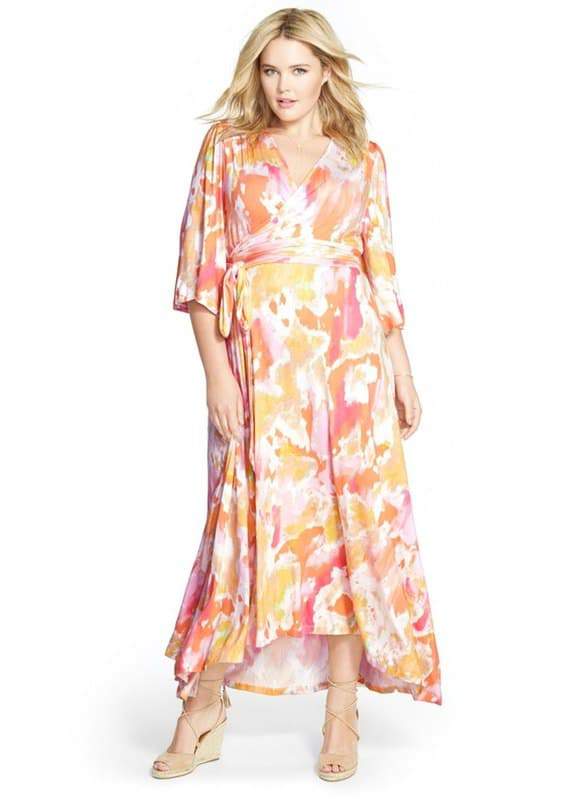 Melissa McCarthy Seven7 Kimono Maxi Dress at Nordstrom.com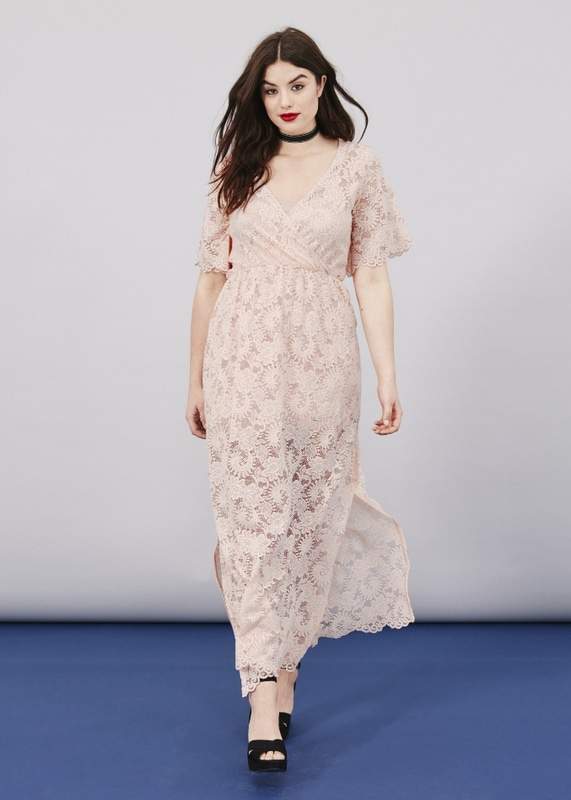 Lace Wrap Maxi Dress at SimplyBe.com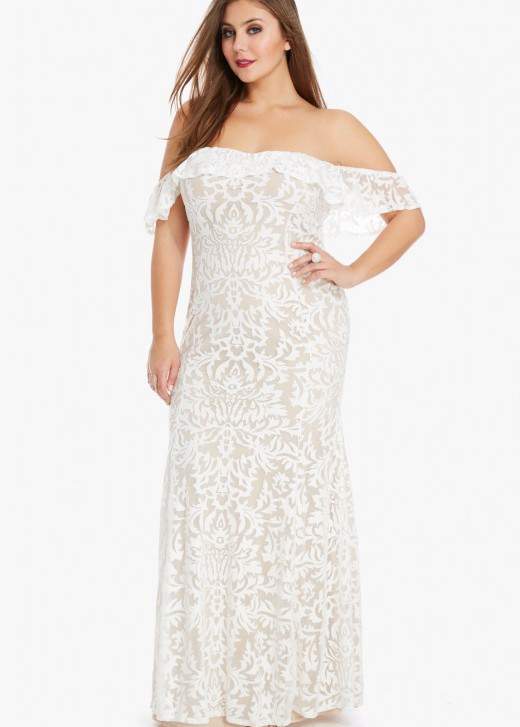 Darling Off Shoulder Lace Maxi Dress at FashiontoFigure.com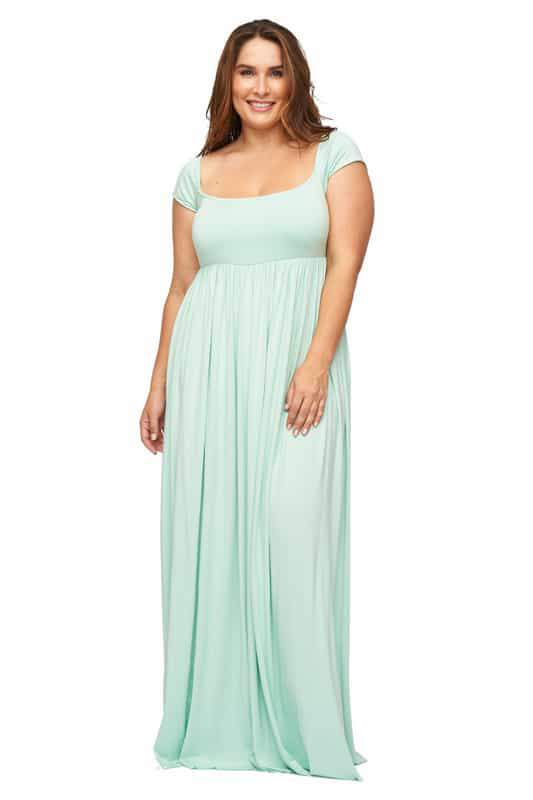 Cap Sleeve Isa Dress at RachelPally.com
Button Through Tencel Dress at SimplyBe.com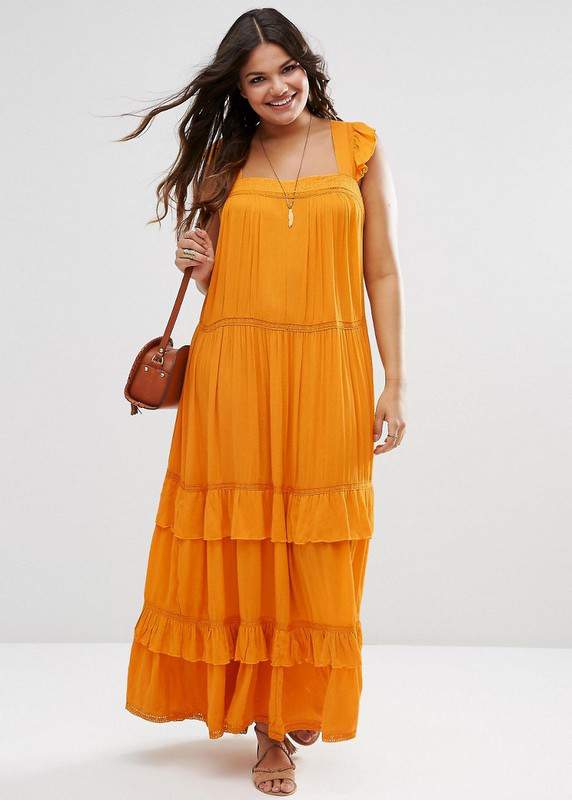 Boho Maxi Dress with Ruffles & Lace Insert at ASOS.com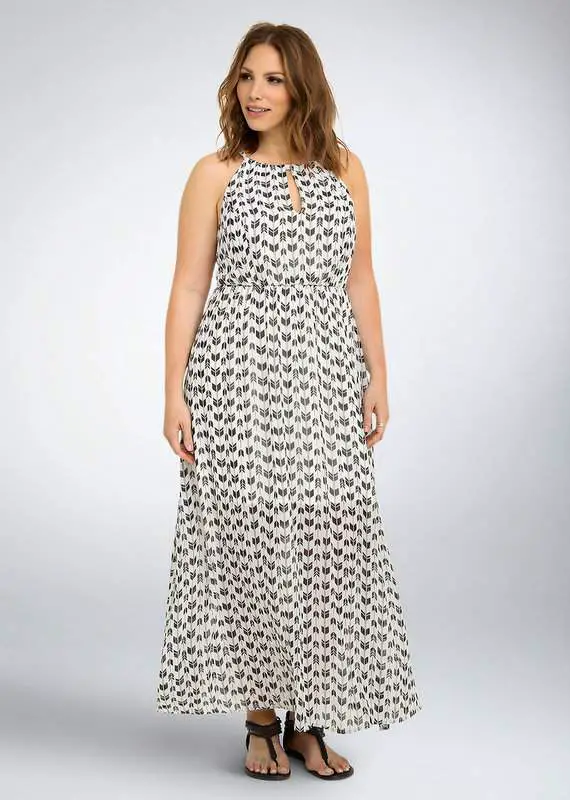 Arrow Print Halter Maxi Dress at Torrid.com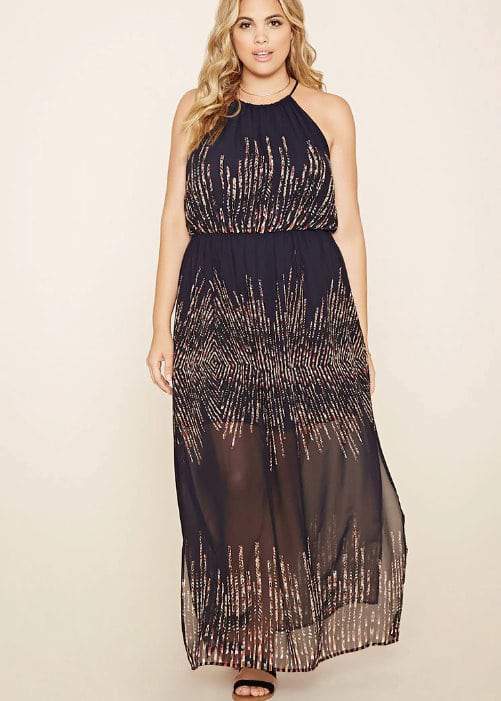 Abstract Maxi Dress at Forever21.com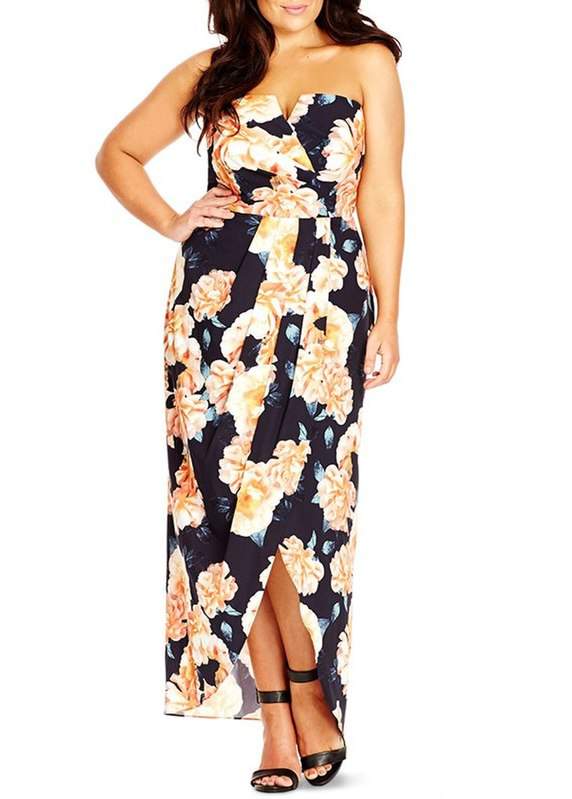 City Chic 'Tulip Time' Floral Print Maxi Dress at Nordstrom.com
Aren't they so much fun?! All those colors give me life and these are only five pics! The blue one from Nordstrom is awesome the diagonal line slim you down and the material will keep you cool.
Lane Bryant come out banging with a beautiful pattern and a sexy slit on the side, this way you're showing a little something but still keeping it classy 😉
That strapless floral, excuse me!!! To die for! And look at that pattern from ASOS, isn't that fun?!
My go to look would top it off with an easy beachy hair waves look, a little concealer, and top it off with a popping lip color!!
Here are a few tips for rocking maxi dresses:
Length: Maxi dresses work for petite AND tall women! Just make sure you find the right length for you, or get one tailored! You don't want to be tripping but you also don't want to be flooding!
Shape: Play around in different silhouettes to find the best one that rocks out for your shape and comfort! If you don't have a prominent waist or a fuller tummy, play with ruching or empire waistlines. If you love all of your curves, why not try a bodycon maxi dress? If you love your girls, try a deep V or bardot neckline! There are options and various types of styles to match our various occasions and moods!
COLOR, COLOR, COLOR! For the summer I'm seeing tropical green, blue, mustard yellow, a lot of neutrals, and a lot of patterns. Now, don't be shy about this! We (and our curves) were made to stand out!!
I'm so pumped to go buy some maxis to make my summer even more relaxing what are you waiting for?
Don't forget to comment and let me know what you think, have a good one ladies, until next time!