Awards season is my favorite time of year! Not just because I live, breathe and sweat film and television, but because of the red carpet!! Yes, I am a red carpet junkie. These are my confessions.
Oh, and quick cool story: I got to experience awards show red carpet fan bleachers for the first time at The 2018 SAG Awards! What everyone always says is true: the gowns do look way better in person!
But, enough about me and onto these gowns! Of course, we had our eyes on the curvy babes of the red carpet and mannnn did they show up and show out!
In no particular order:
Danielle Brooks (in Marc Bouer)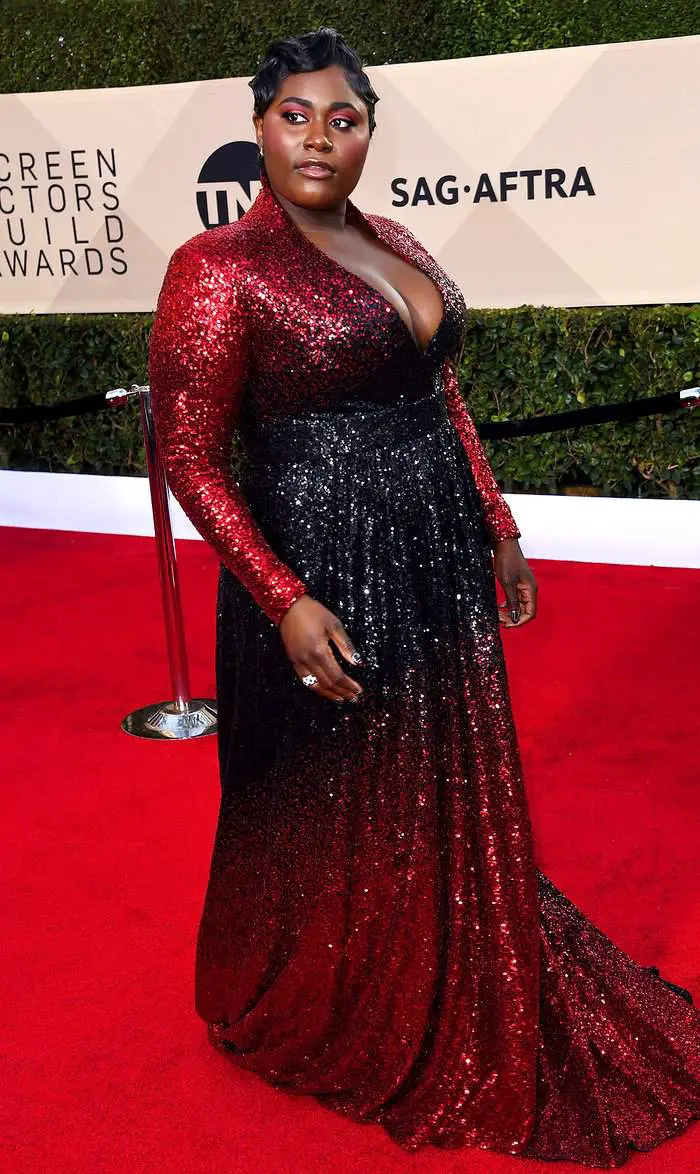 Come through, sparkle!! And do y'all see those finger waves?! It's like black girl old Hollywood and I am living for it. Danielle was nominated with her Orange is the New Black crew for Outstanding Performance by an Ensemble in a Comedy Series.
Chrissy Metz (in custom Kate Spade)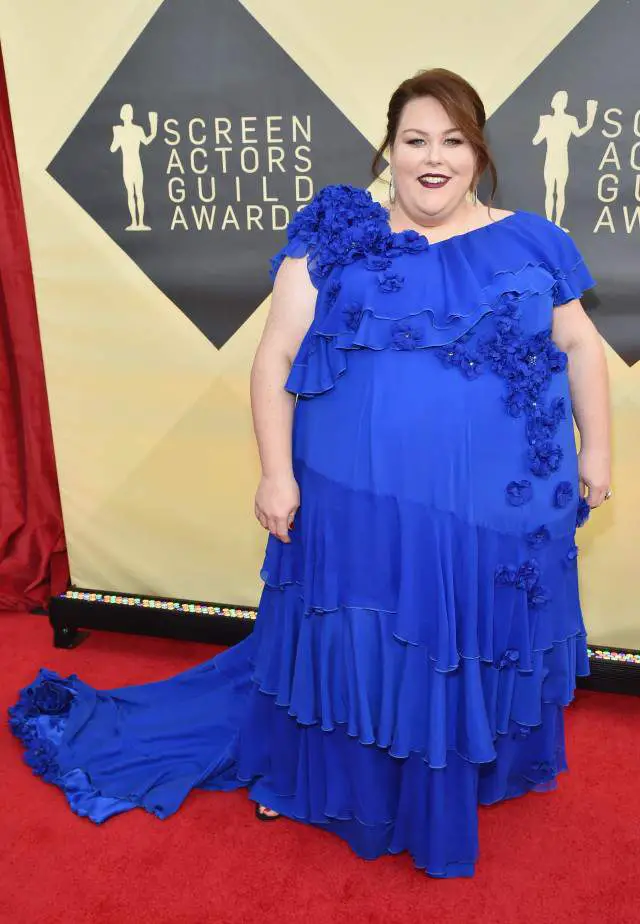 This blue, though!!!! And I love the ruffles and flowers, strategically placed to compliment her curves. She looks soft yet firmly regal at the same time. I'm a fan! Chrissy got to take home The Actor along with her This Is Us posse for Outstanding Performance by an Ensemble in a Drama Series.
Nina Parker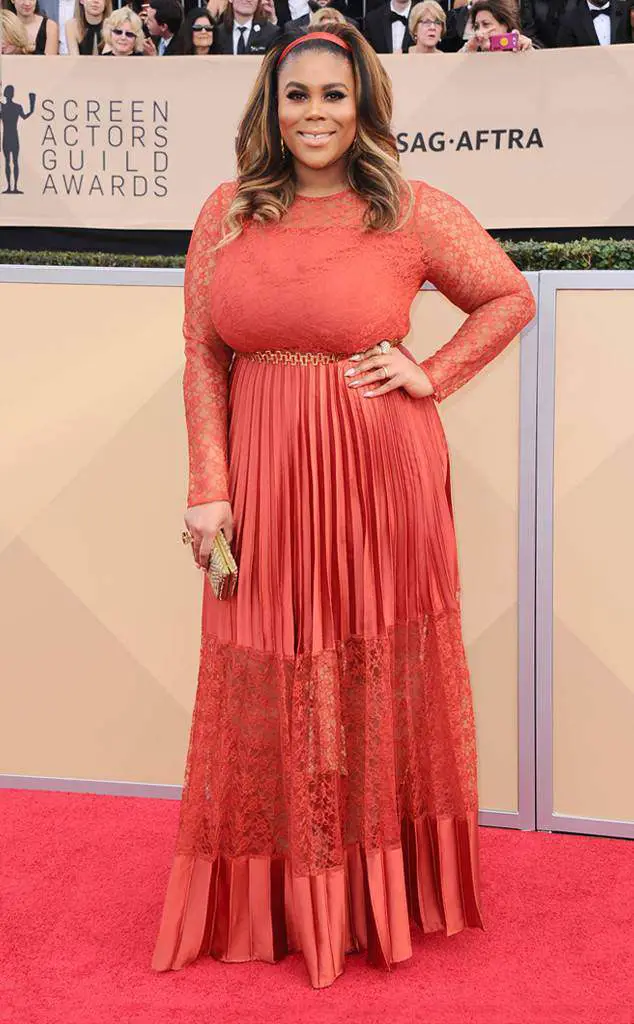 A vision in orange! The color really paired perfectly with her skin and I loved the soft curls. The alternating lace and pleated details was also a nice touch. Nina, aka MzGossipGirl on Twitter, got the honor of hosting Live From The Red Carpet: The 2018 SAG Awards on E! along with Erin Lim and Giuliana Rancic. And yes, she served faaaaace!
Dascha Polanco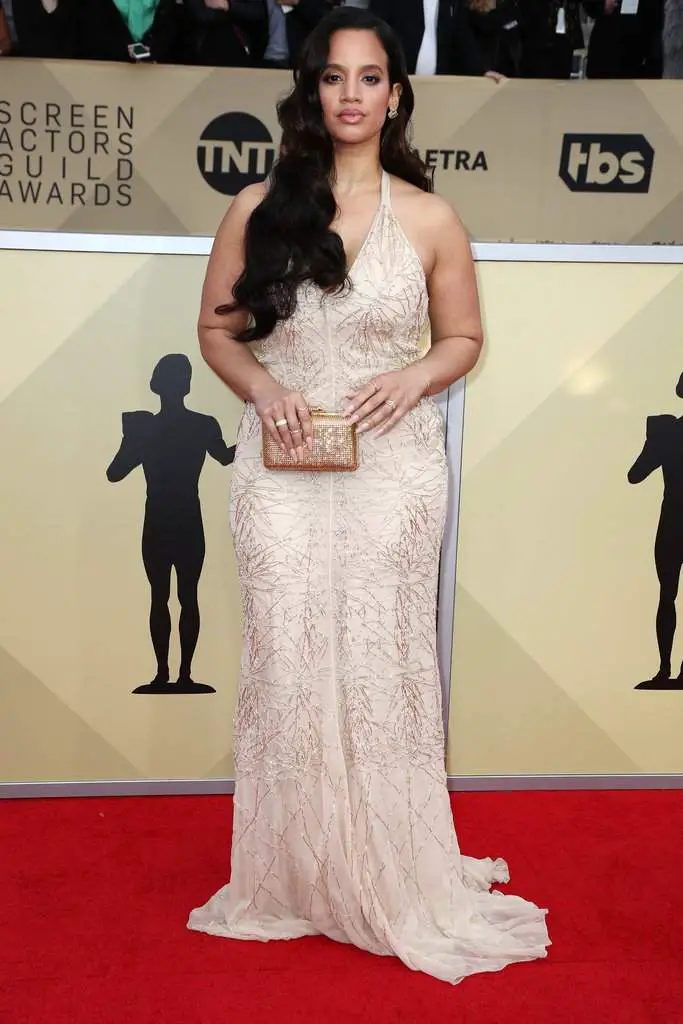 This girl is the epitome of sultry! And today's red carpet was no exception! This cream number definitely gave us the Hollywood vixen look that she continues to embody. And I am always here for side-swept hair. Sexy! Dascha was nominated along with her OITNB co-star, Danielle for Outstanding Performance by an Ensemble in a Comedy Series.
Overall, the ladies brought their A-Game to the red carpet. Big congrats to the winners tonight, but even if you didn't take home a statue, you won in fashion!
Hey, sisters! Do you have any favorite looks from the SAG red carpet?
Any misses? The comments is alive with the sound of awards season!