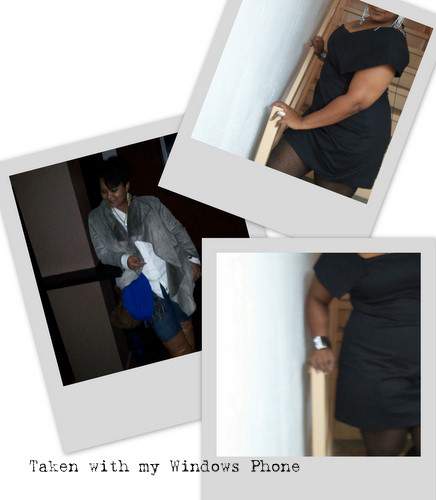 During my trip to New York for New York Fashion Week, I had the pleasure of being given the all new Windows Phone as my newest accessory! To take pictures, images, tweets, and videos.. .this phone was a treat to play with and sooo easy (for a lightly tech challenged person like me) to use. Now, for full disclosure, Windows did partner with the Style Coalition and sponsor five fashion bloggers (including me!) throughout our journey through NYFW! What I love about the phone:
The Size
Nice and slim, and fits nicely into my hand and into my purse's little compartment nicely
The User Inter-Face
I love the layout- a lot different than the other smartphones I have played with. The interchangeable and modular boxes lets me set up my home screen just how I like it… and was quite easy to understand without having to go through a 15 step training process as my other phones do.
The Texting
I love the instant message setup- with color blocked author replies. If you need to correct a typo, all you have to do is press on the screen and a little cursor (like in WORD) comes up and you can move it to where you need to rather than having to delete the WHOLE text!
The Camera
Quite impressive, not only in the click and shoot- but the capabilities to create effects; adjust the brightness, and the clarity… Although I must say sometimes… it was a little sensitive to a flash, once I realized how to change the settings- I was good to go! I also really liked that the camera's button was not on the front of the screen… so taking personal images was sooo much easier! LOL
The Video
Having caught the whole DKNY show on my camera… I was surprised and impressed not only with the level of quality that came out from it but how easily I could email it to myself to play with in Picasa! Get it!
Now for the million dollar question:
WOULD I Rock the Windows Phone? Absolutely, if it were on my carrier and if I had NOT just delved into a new contract! LOL… However from a social media perspective- the apps are great! Camera is nice and the usability is great!
AND BTW… have you entered to win your very own WINDOWS PHONE?