I know you are probably wondering… why are we talking swim in the middle of winter, right? Well, if you are not aware, after fall/holiday season, there is resort! You know, the time where you escape the cold and vacation to the islands for a little warmth? No? Well… you can dream a little bit! I know I do! Anywho!
What are you doing on the 1st of December? If you are free, December 1st, join me and the designer behind the Becca Etc plus size swimwear line, Rebecca Virtue as we talk plus size swimwear, trends, and fit tips! Do you remember the launch I shared with you earlier this year?
Well, here is a reminder of some of those jewels I got excited about:
The 2011 Becca Etc Plus Size Swimwear Faves

Meet Me For a Becca Etc. Swim Event!
Well, they are ready to drop their latest collection! I am hyped as I have seen this bikini with this lace up back…. HYPED! Here are the details: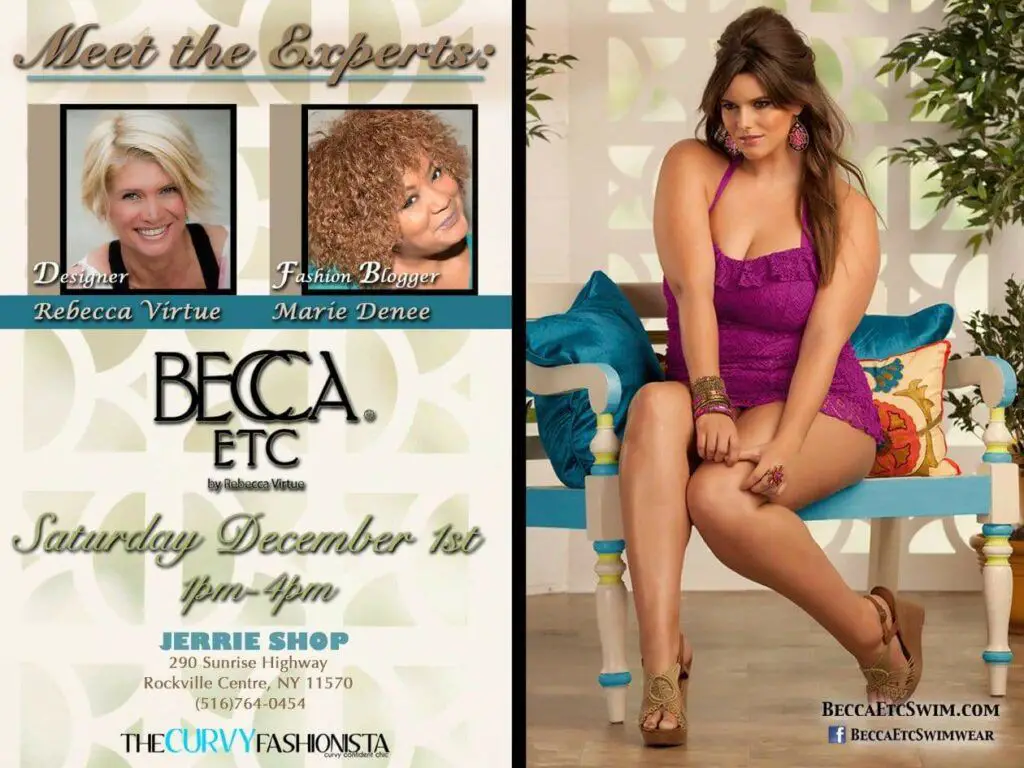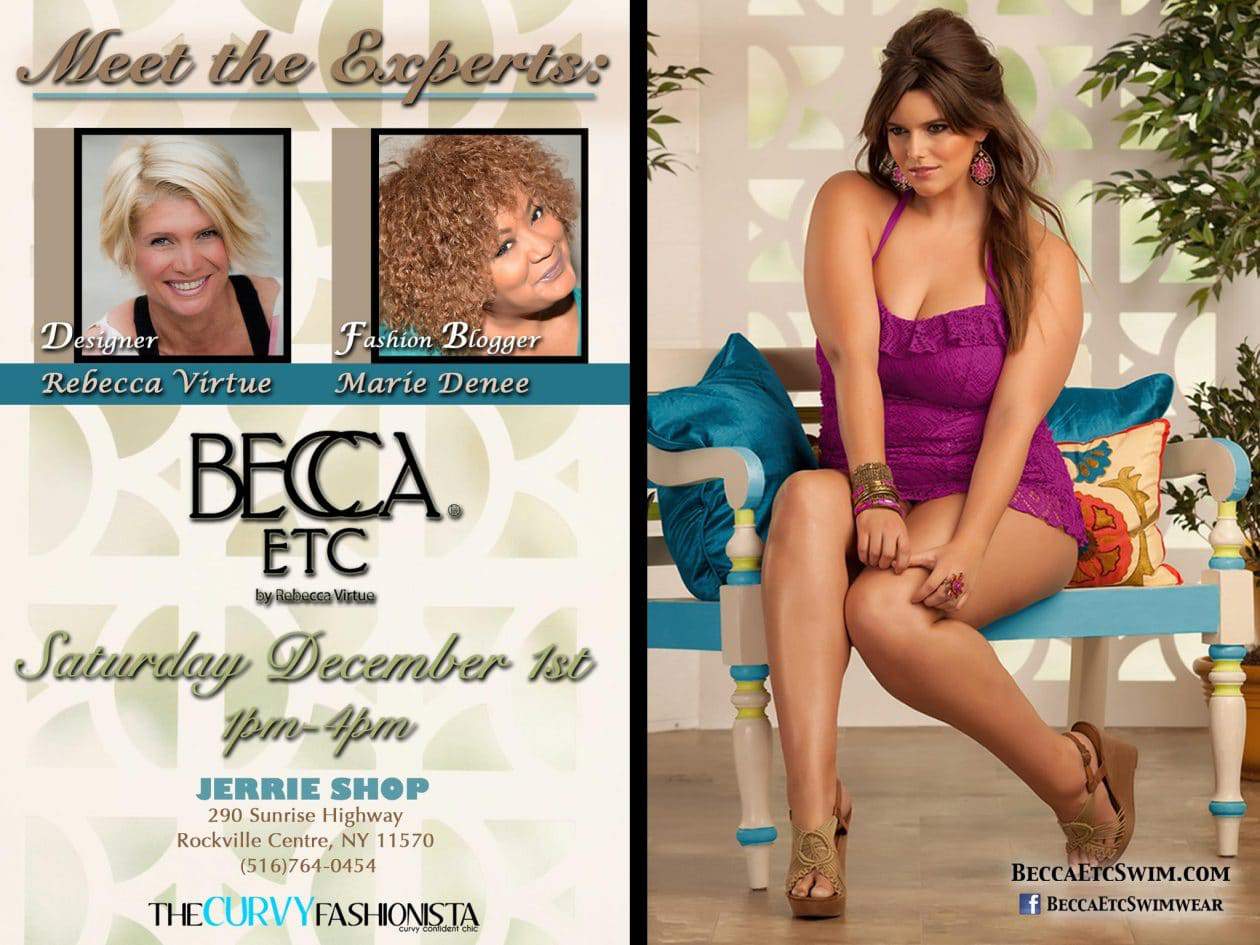 When:
December 1
st
, 2012
Time:
From 1-4pm
Where:
Jerrie Shop, 290 Sunrise Highway, Rockville Center, NY
Oh and while you are taking a peek, there will be gifts with any BECCA / BECCA ETC purchase made that day AND There will be a $500 BECCA ETC wardrobe given away!
So mark your calendars and I will see you in New York!
Will you be there?