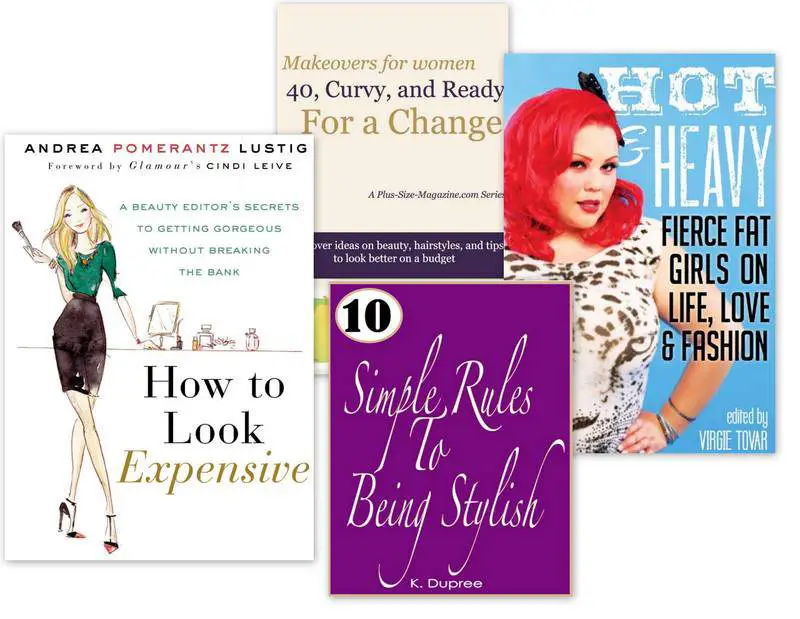 Over the past year, there have been some fabulous books that cover fashion, age, style, and body image- ALL from a plus perspective (Except One). I wanted to share with you a few of these Fashion Reads to get your hands on and a few throwbacks to keep your curves feeling fresh and fashion forward!
You ready for these fashion reads?
"Makeovers for women: 40, Curvy, and Ready for a Change"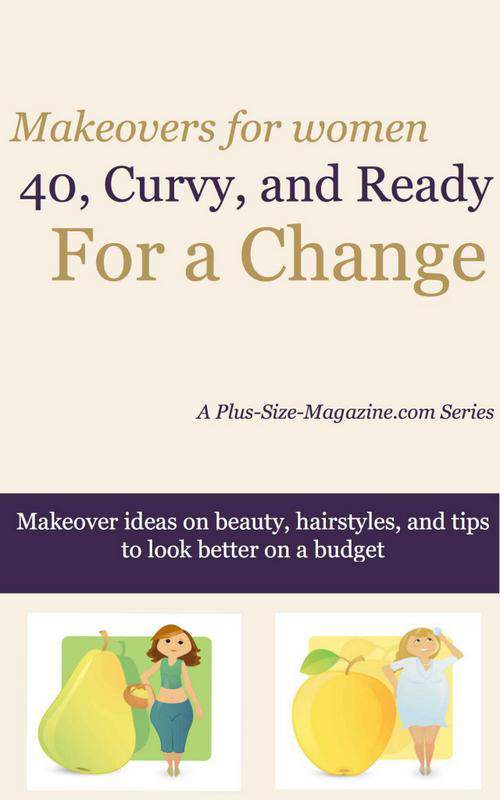 This book comes from our friends across the pond at Plus-Size-Magazine.com. For those of you who are on the better side of 40 and are looking for a guide, this may the book for you! At a steal of $2.99, this is less than a cup of Joe and it is always good to have a handy resource!
From the book:
This style guide will show you how to figure out your body shape, choose the right lingerie, style your hair and make-up, customize your clothes to save money, and the best places to shop online and offline.

"Makeovers for women: 40, Curvy, and Ready for a Change" is the best investment a plus size woman can make to gain know-how, tools, and advice on how to look expensive for little money. For instance, we tell you why finding the right bra can benefit both your health and your appearance. We give you easy tips to use immediately and an informative list of resources on how to dress up on the cheap.
You can get the book at Amazon Here
"Hot & Heavy Fierce Fat Girls on Life, Love, & Fashion"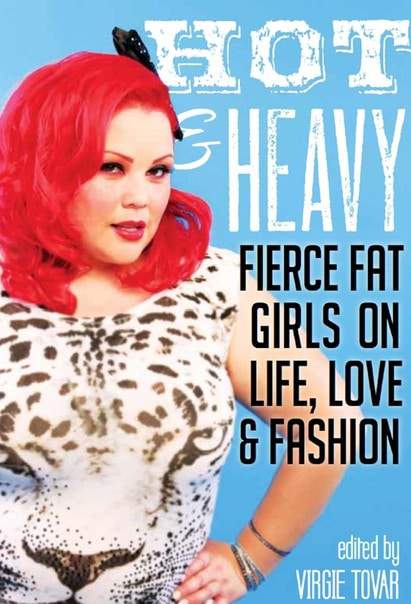 I love me some Virgie Tovar. Bold, daring, and such a sweetheart. She also appeared on Ricki Lake with me! We were greenroom buddies. Recently, she released her book that shares some of the most amazing stories from women we sooo can relate too! You'll laugh, gasp, may get a bit teary-eyed… be ready for the raw emotions!
From the Book:
In this fun, fresh, fat-positive anthology, fat activist and sex educator Virgie Tovar brings together voices from an often-marginalized community to talk about and celebrate their lives. Hot & Heavy rejects the idea that being thin is best, instead embracing the many fabulous aspects of being fat—building fat-positive spaces, putting together fat-friendly wardrobes, turning society's rules into personal politics, and creating supportive, inclusive communities. Writers, activists, performers, and poets—including April Flores, Alysia Angel, Charlotte Cooper, Jessica Judd, Emily Anderson, Genne Murphy, and Tigress Osborn—cover everything from fat go-go dancing to queer dating to urban gardening in their essays, exploring their experiences with the word "fat," pinpointing particular moments that have impacted the way they think and feel about their bodies, and telling the story of how they each became fat revolutionaries.

Ground-breaking and long overdue, Hot & Heavy is a fierce, sassy, thoughtful, authentic, and joyous collection of stories about unapologetically—and unconditionally—loving the body you're in.
You can score your book from Amazon here for as low as $9.76!!
"How to Look Expensive"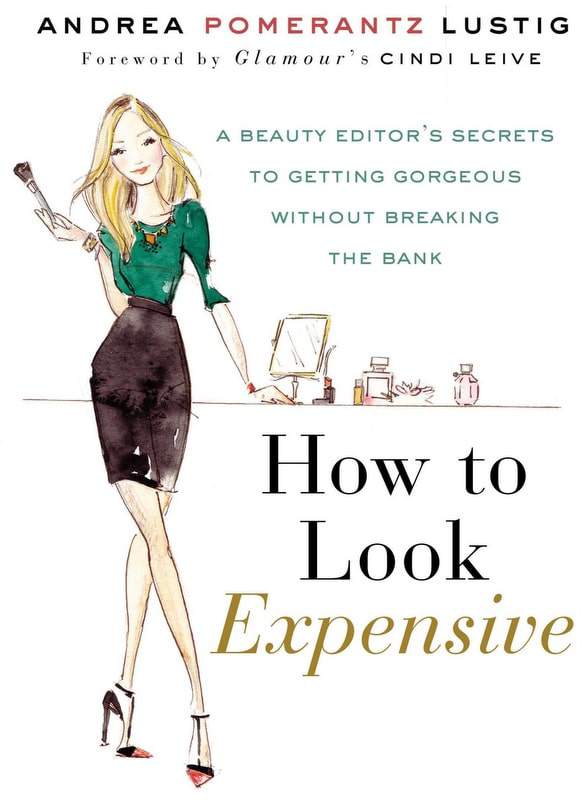 Okay. Not a "Plus Size" targeted book, but yo. The tips in here are absolutely golden. I was reading the hair color section and learned a thing or two!! The placement of your hair color can do wonders for adding a luxe look to your life! I love the tone of the book, lighthearted while QUITE informative! A great read indeed!
From the Book:
Andrea Pomerantz Lustig has spent twenty years as a beauty editor, and her contact list is packed with the names of the most exclusive stylists in the business. In How to Look Expensive, she combines her own experience with highly coveted secrets she's learned from the experts to help readers achieve buttery highlights, luminous skin, flawless makeup, and more, all on a budget. Delivering red-carpet looks without putting readers in the red, tips include:

How to get expensive-looking hair color at an inexpensive salon
Superluxe DIY skincare cocktails for less than $20
The cheap cosmetic secrets of expensive makeup artists
Tips for princess-perfect skin on a pauper's budget
"Work Your Beauty Budget" sections that help you make the most of every dollar

With How to Look Expensive, every woman can afford to get gold-card gorgeous, and reap the self-confidence that comes with it.
You can Score this Book on Amazon here for $11.99!
"10 Simple Rules to Being Stylish"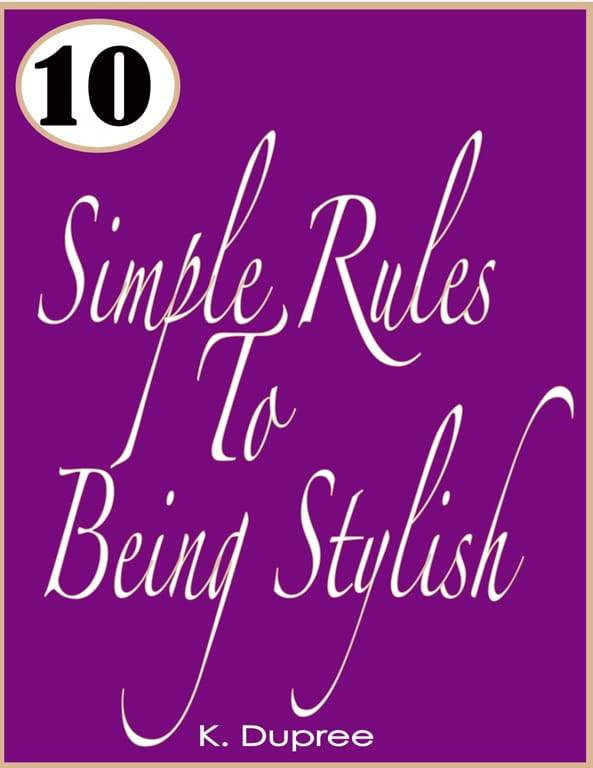 Plus Size Fashion blogger and designer K.Dupree from @AdoreMyCurves released this handy guide for you to reference whenever you need a personal style pick me up. With ten rules and a quick reference, you can have some fun here!
From the book:
As a designer, these are some of the critical questions I receive daily. I believe my job is to dress women in beautiful clothes but that's just the half of it. The other half is helping women become more stylish.

Keep this style guide as your personal pocket guide. Let it be your compass on your journey to becoming a stylish you. I ask you to join the me on this adventurous ride of becoming a more stylish you.
You can cop this handy guide for $2.99 on Amazon here!
Don't forget while you are looking for a few good fashion reads, there is also Garnerstyle's Curvy Girl's Guide to Style!
What are some of your go-to plus size fashion reads?