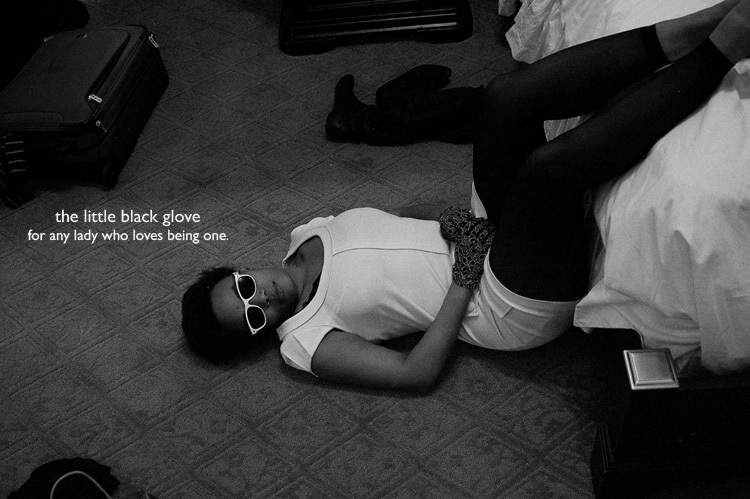 every woman has a little black dress
every woman needs a little black glove
so i present to you this exclusive selection from the miss numa collection
hand made from the finest materials available.
wear with everything or nothing at all.
a classic garment for the hands that you can keep and treasure forever,
from elegant to naughty nights and daytime fun as well.

i glove you.

miss numa ♥
I have been on an accessory high these last few weeks!! And for today's giveaway, celebrating The Curvy Fashionista turning two this month, we keep the momentum going strong with Miss Numa of the Little Black Glove.
Now this Los Angeles designer gives (g)love to you with her capsule collection that just sizzles with edge, sex appeal, and fashion-gasms! Yes, I said that!
As a plus size woman, oftentimes it is hard to find playful gloves in your size AND with the fashion we crave for! Miss Numa hand makes these gloves with love for you to carry your style from tip to toe! For reals! Handmade gloves!
When I received my gloves, I was excited with glee as they comfortably fit my huge hands with enough give and perfect flair with fashion and function! Ideas were racing through my mind with what and where to wear them too!!! I have a few ideas coming up!
To get your fashion glove love started, Miss Numa is giving YOU a pair of perfnoir Gloves!
perf noir
a little coquettish perforation gives this LBG a sporty feel while retaining it's feminine allure. a little black glove for day or night. hand made with slight stretch jersey. key hole wrist detail.
Are you ready to win your perfect pair of perfnoir Little Black Gloves by Miss NUMA?
Make sure you are following Miss Numa on Twitter and Miss Numa on Facebook and if you are Tumblr, follow the Miss Numa blog there! Don't forget to catch me on Twitter and Facebook!
Leave a comment with how you would rock these fancy gloves! And your size gloves you will need! (size chart below!)
shoe size 5-6.5 = glove size 1
shoe size 7-7.5 = glove size 2
shoe size 8-9 = glove size 3
shoe size 9.5-10+ = glove size 4
Entries close on Sunday, December 26th! Winner will be chosen by Random.org Enter now!!!
Don't forget that the Diesel Digital Watch Giveaway is still open! Enter there too!
Marie Denee
I am the Editor in Chic of The Curvy Fashionista. Often goofy. Forever emo. Always a Virgo. You can find me somewhere grooving to 90s R&B.