Why? Because I am on page 122!

img source
YEP!
Really geeked about this! I have been sitting on this for a while and am quite excited about it! In this December's Glamour, I am featured in their section, "Caught Looking Good" for a special on dresses for the holidays, for your size!
I am really hyped about this and had to share with you!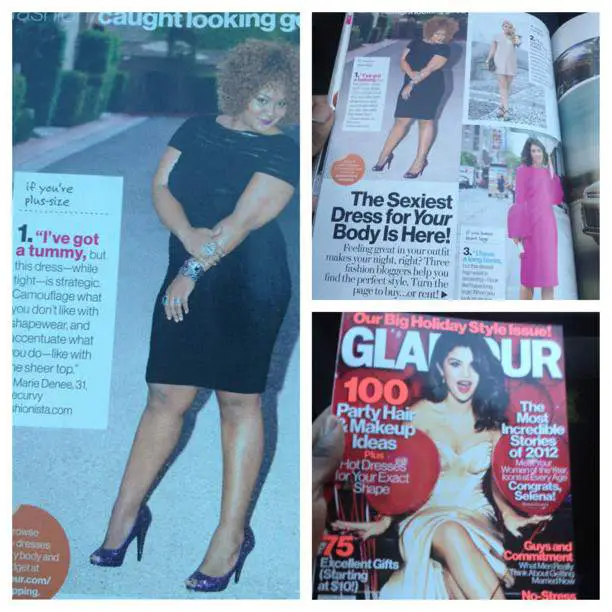 In stores now, their Holiday Issue with Selena Gomez on the cover of their Women of the Year issue, you will catch me inside talking about my own personal issues of my tummy and how I make it work!
Seriously hyped.
What am I wearing? This dress is from Adrianna Papell and shoes from Just Fab!
Wheeeeeeeeeeeeee! Elated! Thanks to Nigel for making a cool pic of me! Thanks boo! And an UBER BIG Shout out to my lil sis for the snaps!