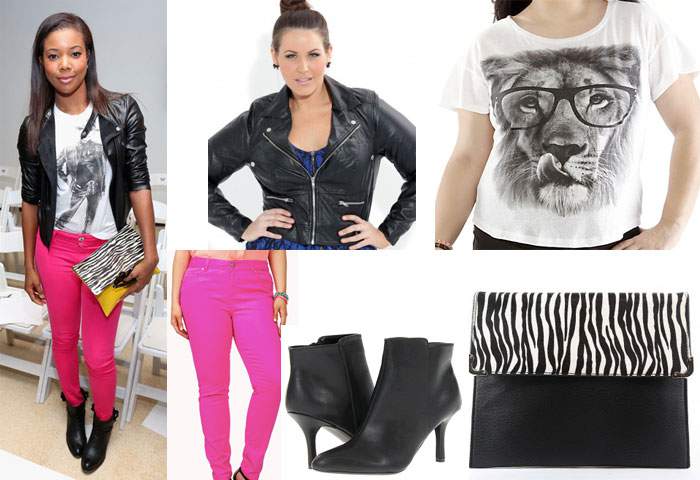 Gabrielle Union Image: Fashion Bomb Daily
Gorgeous actress and fashionista, Gabrielle Union, is working it in this casual and fierce ensemble. This look can easily take you from day to night. She looks edgy in her rocker chic leather jacket, hot pink skinny jeans, graphic tee and ankle boots. This is a great outfit for right now when the weather is still making up its mind. Get Gabrielle's look:
Leatherette Biker Jacket from City Chic
Hipster Lion t-shirt from Rainbow
Colored Skinny Jeans from Forever 21
Animal Print Purse from The Mogan
Dirty Laundry Sonseta Ankle Boot from Zappos
Guest Blogger
Would you like to share your story or your writing skills? We would love to have you as a guest writer! Contact us for more information!