Fuerza by Rosie Mercado for Sealed with a Kiss Launches Today
"Fuerza is the culmination of so many of my dreams," Rosie shares. "It is the reminder to myself, and to all plus sized women, to keep pushing forward with their goals even when life tells you 'no.' In launching Fuerza I hope to encourage women to become more confident, to dig deep inside and find their Fuerza, find their strength, and to let it shine!" Rosie Mercado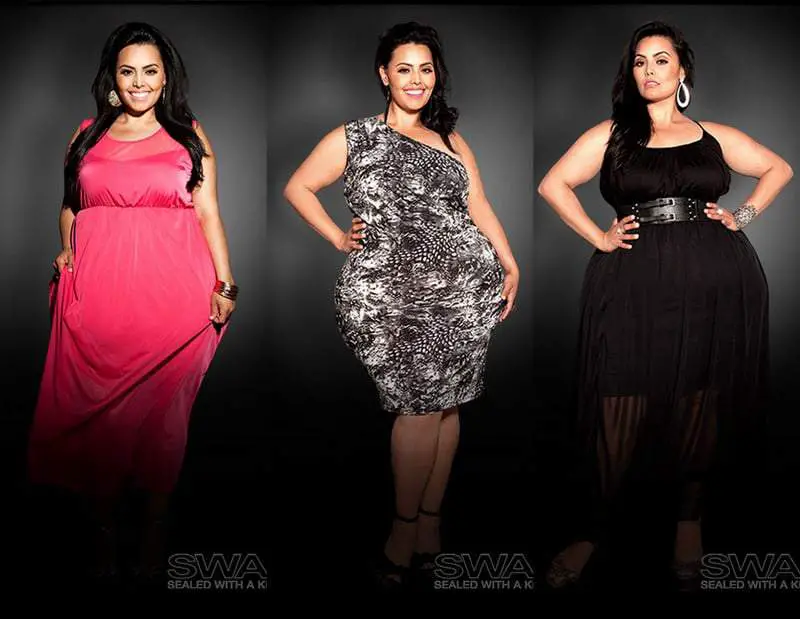 One of the sweetest and most inspirational women I have met, Rosie Mercado has teamed up with Sealed with a Kiss Designs to create her capsule collection- Fuerza. It's translation, strength, features her ideal collection and items up to a size 36 (6X) all for under $100 each!
Fuerza lives in us all… Find yours and let it shine!
SWAK Designs' Fuerza capsule collection is a five piece capsule featuring two tops for day and night, two dresses and a maxi skirt made in the USA- Los Angeles to be exact. In this partnership, Rosie serves as guest designer and brand advisor for the collection, taking this collection from inception to production!
Rosie shares, "Many plus clothing companies stop at a 3X, a size 24. SWAK stretches its line to include sizes 4X – 6X (32 – 36) which is very important. Women of all shapes and sizes should have access to stylish plus clothing! As a shopper who once needed to wear a size 5X- 6X on the bottom I understand how hard it is to find these sizes. There was no way I was going to make a clothing collection and not include garments in extended plus sizes."
I am sooo damned proud of Rosie and her partnership with Sealed with a Kiss Designs! Are you ready to check out the pieces?
Check out the Fuerza inspiration video here:

Guess What? You can shop the collection now!
What do you think of the Collection? Is this something you can see yourself wearing and playing in? Leave your comments below and let's talk about it!