A few weeks back, I shared on Instagram a fabulous ring sent to me from the ever so fabulous Elephant Heart team. Immediately, I fell in love of this ring when I saw this. Huge juicy lips in a traditional red hue? I love it.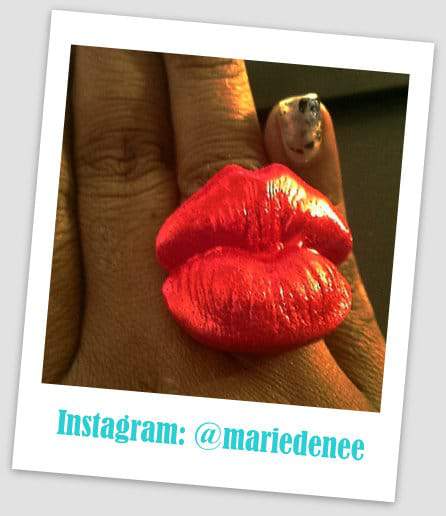 Perfect to add to my obsession with rings of the dramatic nature, this handmade ring from Elephant Heart is quite divine. As I ready my bags for FFFWeek, as I plan out my outfits, my accessories are a must and this one is at the top of my must rock list! So that I did not forget, I had to put you onto this Los Angeles designer whose story makes my heart smile.
Who is Elephant Heart?
Each piece from Elephant Heart is handmade and created by Elyse Graham at her Elephant Heart studio in Los Angeles. This designer is quite impressive. While still in high school, she decided to further her interest in jewelry design by taking night classes at Otis College of Art and Design! Get it Elyse!
Elephant Heart was birthed from Elyse's main line, Elyse Jeanne Jewelry and Elephant Heart Jewelry, a platform for her creative interests. With Elephant Heart Jewelry, she fashions two collections, Classic and Supernatural, reflecting both her classic and extremely creative sides.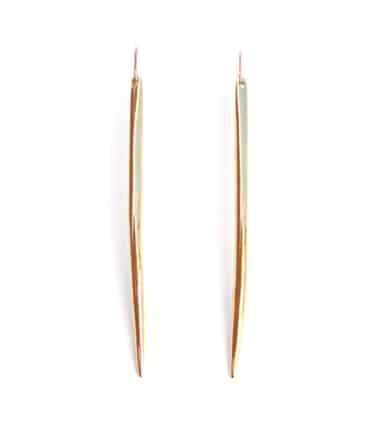 And what I love even more about this line is that she caters her rings in up to a size 8. For me, this allows me to rock this ring on my index or middle finger! I am sooo excited about this. ANY designer who fashions rings larger than a size 7 is FABULOUS in my book.
Not all of her pieces make such an amazing statement, there are other options for you, from earrings to necklaces, there are quite a few. HOWEVER, I wanna share a few that makes a statement and excited me!
In addition to this, she gives back to the community! Elephant Heart happens to sell Greeting Cards featuring students' original artwork. 100% of the proceeds from the sale of these cards will go directly back to 32nd Street School to promote Arts Education and purchase creative materials & art supplies. These funds enabled the teachers to buy creative materials and art supplies for 500 students in 16 classrooms!
I love this! And I love Elephant Heart! You can shop the collections here, at Elephant Heart! Make sure you follow them on Facebook and tweet Elephant Heart on Twitter!
What do you think of the collection and this ring? Does it call out to you? Don't you love when designers and brands give back?