I am really excited to share with you that I will be on Plus Model Radio, hosted by Chenese Lewis today at 6pm PST/ 9pm EST!
Join me and Cassidy from Natural Selection talk about Curls, Curves, and Cocktails– our event that is happening THIS Saturday in San Francisco!
BUT it does not END HERE.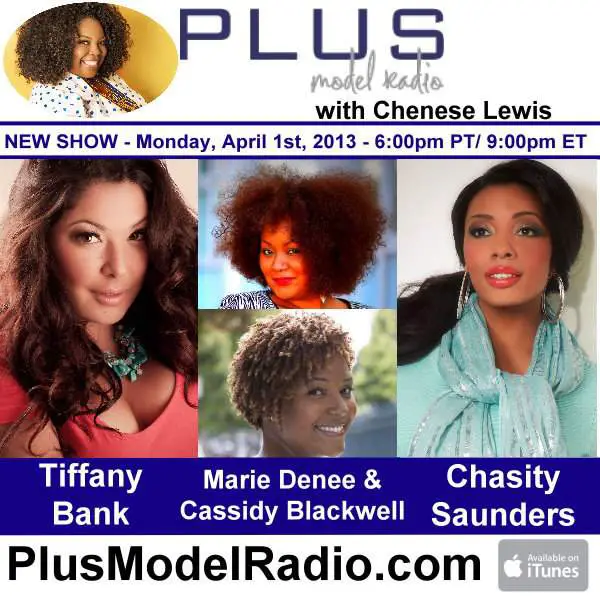 Also on the show, there is also Tiffany Bank from TLC's Big Sexy and plus model Chasity Saunders talks about her latest gig with Alright TV!
Let me get you all the details:
Check in online here @ Plus Model Radio Date: April 1
st
2013 Time: 6pm PST/ 9pm EST
See you at 6pm!!! Will you tune in?