Amber Riley is a Plus Size Fashionista taking no prisoners- as a quadruple threat; she can sing, act, dance ,and dress- this fashionista is taking no prisoners as Essence has taken notice. In the latest March edition of ESSENCE, Amber Riley channels her idol –Chaka Khan as she serves it up in a shoot by the uber talented Derek Blanks… Take a peek!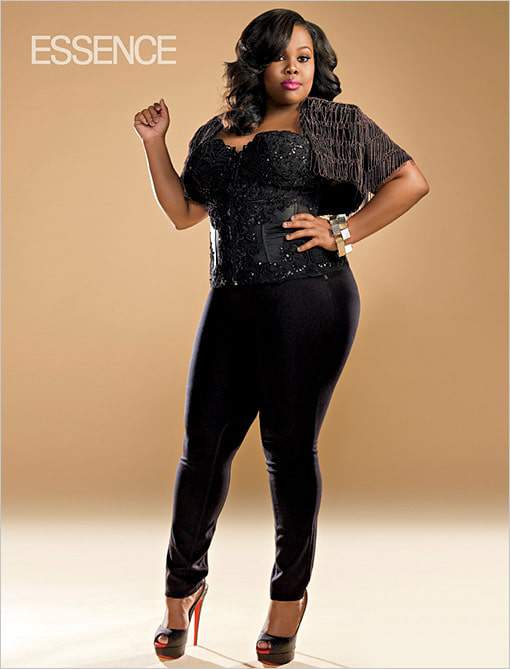 But the shoot does not stop there. Essence has started a movement for GLEE to fashion a GLEE tribute to the soulful songstress- Chaka Khan!
They have created a"Chaka Khan on Glee Campaign" on Facebook and are asking for your support! There is Derek Blanks and the folks from Essence, behind the scenes of the Amber Riley photoshoot!
Would you like to see a Chaka Khan Tribute on Glee? Well make sure you head over to Facebook and Like the "Chaka Khan on Glee Campaign!"