Have you been to Nordstrom.com lately? Did you know that I have a section on the Encore page with my favorite picks? Yes! I do!!!
At the end of November, Nordstrom and I have collaborated to raise awareness of their in store and online offerings! Being that they are one of the only department stores that carries plus in over 100+ stores AND that they want to give YOU what you want, I saw it fit to work together!
Soooo, asides from my favorites, we will be having plus size fashion events at various locations across the US! Our first was in Chicago, and it was QUITE fun! A mini fashion show, music, and mingling? A great time indeed!
Peek at some of my latest favorites from Nordstrom Encore: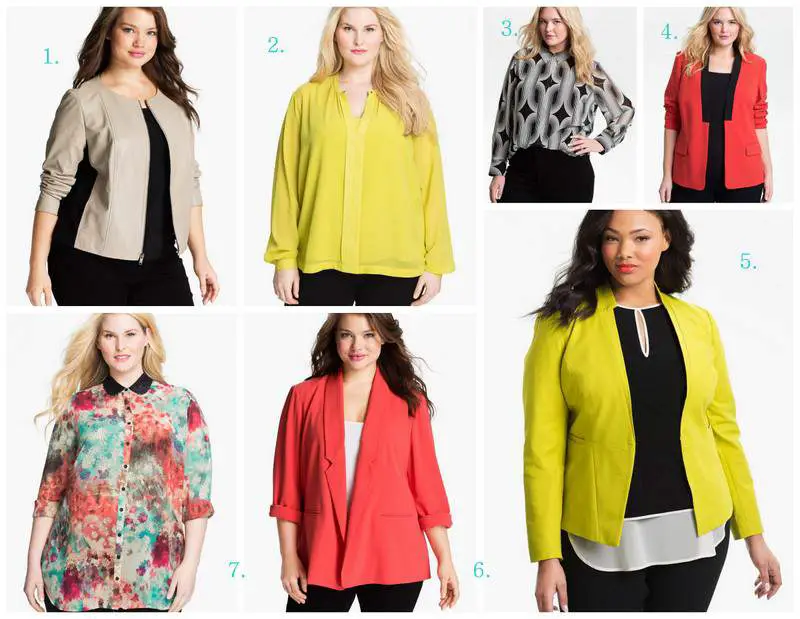 Clockwise: 1. DKNYC Knit Inset Leather Jacket, 2. Kenneth Cole New York Sheer Tuxedo Top, 3. Vince Camuto 'Deco Braids' Blouse, 4. Vince Camuto Contrast Trim Blazer, 5. Kenneth Cole New York Tuxedo Jacket, 6. Eliza J Cuffed Relaxed Blazer, 7. Bellatrix Sequin Collar Blouse
I wanted to share with you that some of the latest new arrivals have arrived and I have chosen my picks! New trends, bold colors, just in time for the pre-spring transitions! Kenneth Cole, Sejour, Vince Camuto and MICHAEL Michael Kors are JUST a few who I have picked to add to my list!
I am also curious to know what YOU would add to Nordstrom Encore if you had your way!
You can Shop My Faves Here!
Have you checked them out? Are some of my faves YOURS? Leave your thoughts in the comments below! Let me know!