Currently I am loving Sunglasses. After going to an event and seeing the varied new styles and silhouettes, I am thinking about stocking up on a few and taking them to get my prescription placed on them. No shame. The Tropicana Collection from Ivory+Mason is no exception.
Why? Well, cause this collection is fancy, giving me Old Hollywood Glamour fanciness all over it. Living in LA I need my shades year round. They are perfect for protecting my eyes, making a statement, or hiding… You KNOW what I mean…
Meet Ivory+Mason and their Tropicana Collection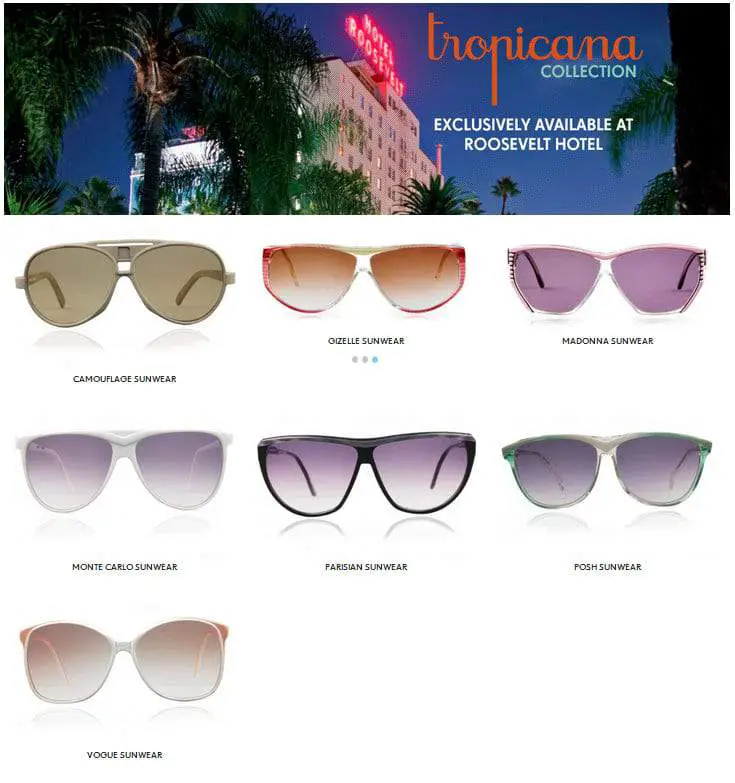 My favorites are the Madonnas. I like the hue and the shape! I believe I can get my prescription on here seamlessly… I especially dig this in the purple hue… Quite out of the norm for me! The Monte Carlo is also giving me some attitude in a great way… I dunno. LOL All I know is that I am digging these.
This limited edition (seriously, there are no reproductions) taps into the era of glitz and glam that Hollywood is known for, all with a laid back appeal. Made of plastic acetate all the styles from the Ivory+Mason Tropicana Collection are unique and vintage, created in the 1970s and each pair retails for $135– quite attainable yes?
Who is Ivory+Mason?
Ivory Mason began with a European philosophy and encourages you to "Capture that spirit wearing glasses that make you feel like part of an elite underground society whose members are unique in expression and style, who are hungry to experience life."
Known for its avant-garde and unique designs, Ivory+Mason has grown to be one of the most prestigious and influential retailers of glasses. I am here for all of this.
If you cop a pair, you can only do it in two places, exclusively at The Roosevelt Hotel in Hollywood, CA or on the Ivory+Mason website.
What do you think of this collection from Ivory+Mason? Do you have a favorite? Do you see yourself in a pair of these?