Along with being a pioneer in plus size fashion industry, Torrid is helping curvy women realize their dreams with their 3rd annual model search.
Over 15,000 ladies applied for the search and only four finalists were chosen to be the newest models. Chosen from a panel of judges made up of influencers and celebrities such as designer Ashley Nell Tipton (Project Runway), celebrity makeup artist Pricilla Ono, and supermodel Candice Huffine.
Annnnnnd the model finalists are: Haley Rudolph (Toronto), Julia Rose Miller (Round Rock, TX), Seairra Thompson (Berkeley, CA), and Sophia Ervin (Dallas, TX).
TORRID Unveils the Four Fabulous Finalists of its Model Search!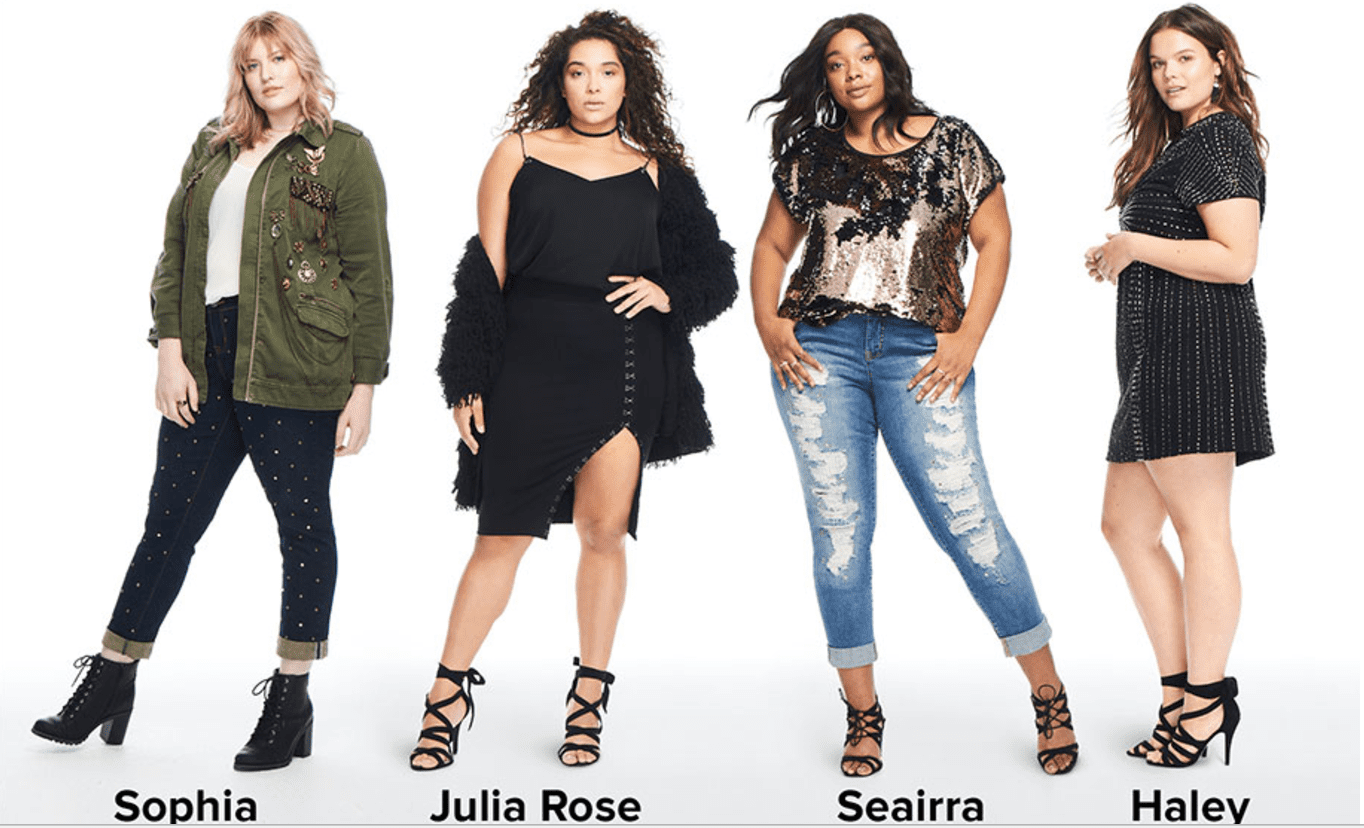 Each of the ladies are super excited, of course!
Haley Rudolph (Toronto)
"Two months ago, I applied to this contest on a whim after my mom told me about it a couple days before the application was due, not thinking anything would happen. And now I've walked in New York Fashion Week, and am a finalist out of 15,000 applicants to become the Face of Torrid! It's absolutely incredible," Rudolph. "It still feels like a dream, but I'm trying to absorb it all and enjoy the journey. I feel so excited to be part of the Top 4, especially as the only Canadian. I feel the support of my country behind me and I want to make Canada proud.
"Whether or not I win, I'm going to continue living my life in a way that I can try to be a role model to other women," Rudolph continued. "I want to be a role model in the sense of living my life to the fullest and celebrating my body and its uniqueness."
Julia Rose Miller (Round Rock, TX)
"Before Torrid, I had only did a little modeling but nothing serious. I went to a live casting in Houston, Tx at the Galleria and from there the rest is history! To be one of the top 10 was a huge honor, but to be in the top 4 feels like a blessing! I'm so grateful for this opportunity and I can't wait to see what the future holds," said Miller. "Whether or not I win the final round I want to definitely encourage women to audition next year! This experience has changed my life for the better. Realizing who I am and the person I want to be."
Sophia Ervin (Dallas, TX)
"This experience has been so unbelievable. There have been really good times and really hard times. I never modeled before this, so to put my pictures out there for the whole world to see was simultaneously empowering and terrifying," noted Ervin. "The whole process has taught me to love myself, regardless of how others perceive me. Being told I was one of the top 4 girls was mind blowing! There were so many amazing women that I met in NY I can't even fathom having to choose between the 10 of us. Words cannot express how honored and grateful I feel to have made it to the top 4.
"I plan on pursuing modeling whether or not I win the final round. My message to women is to truly find happiness and love within yourself, and to use that love to inspire other women. I used to think that if I just lost weight, then I would love myself. But the fact of the matter is that by learning to love myself, I was also learning to love my body- just the way it was," she continued." Self-love and self-care are so important and they're not talked about enough. My goal is for every woman to feel loved and accepted. I know what they're going through because I've been there myself. Heck, I'm still on my journey. I want women to know that they're not alone. They can always find a friend in me, and we're on a journey of self-love together."
Seairra Thompson (Berkeley, CA)
"My experience with the model search has been a dream come true so far! I was shocked and humbled to find out that I had made top 10. Getting to walk at NYFW was amazing! Getting to share that experience with nine other beautiful plus size women who I now have the privilege of calling my friends has been the best part," said Thompson. "The bond we have all built is genuine and strong. When I found out that I made top 4 I was in disbelief! I knew it would be a hard choice, so to find out that I made the cut was the best thing I had ever heard!
"Whether or not I win the final round I plan on continuing to build a platform where I can share my message of hope, self-love, and recovery," she added. "I know what it's like to have your dreams minimized and criticized because you don't fit into societal "ideals". I've seen a brighter day and I want to let others know that with hope and determination anything is possible."
What a dope set of gorgeous women!
Vote now until Sunday, Oct 29 at Torrid.com
Good luck to them all!
Which lady is getting your vote?