With spring on the horizon, amidst the rain, sleet, and snow, we are getting ready… or maybe just us over here! But as we ready our plus size trends to share with you, I wanted to share with you the colors to look forward to for the spring season! Your Spring 2014 Color Trend Guide will help you as you shop for the perfect pieces to add to your closet!
Well, with the help of Pantone via WWD, I am here to share with you some of the fun shades of fashion that you will see all over the place! You see, each season, Pantone identifies the color trends and shares them with everyone. But these color trends do not just lend itself to clothing, we see them in accessories, shoes, and handbags! As you will see below. And since I am such an eyewear lover (out of necessity), I thought we could make this fun!
This fun little image will help you along your way!
Your Spring 2014 Color Trend Guide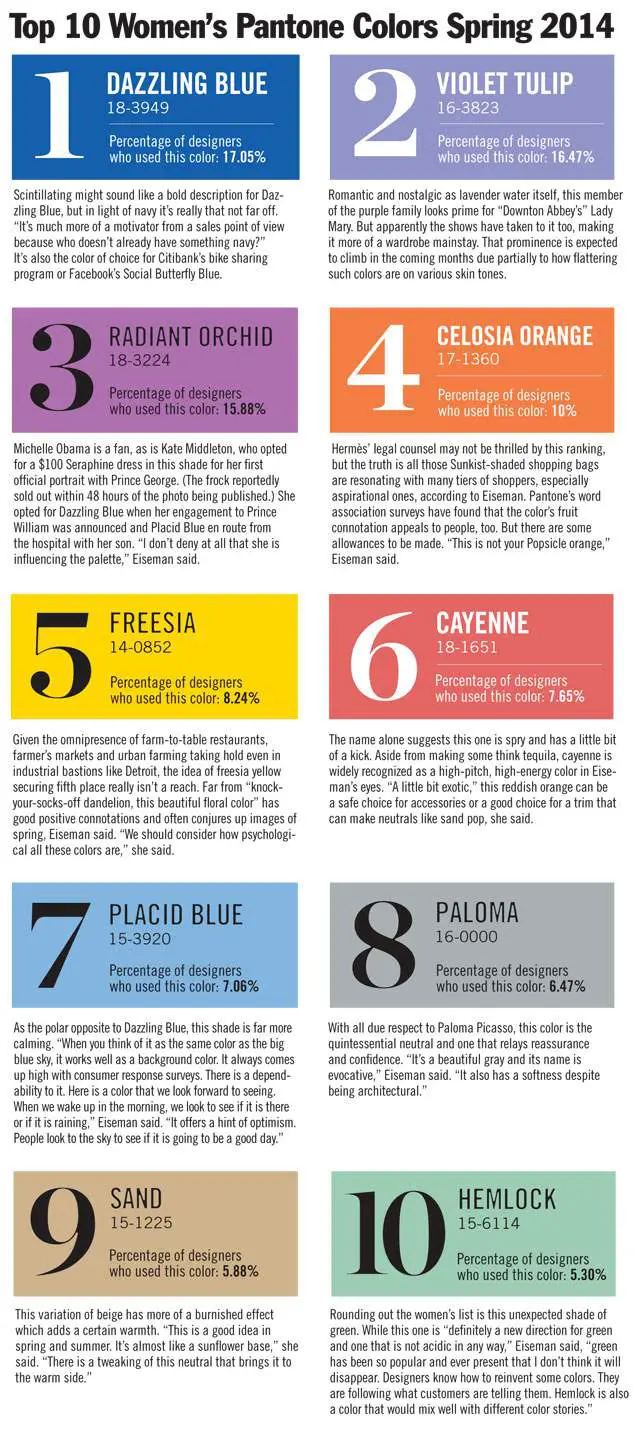 Like this? Don't forget to pin it!
I am all over this Dazzling Blue and Freesia Yellow! Yes ma'am! Even this Cayenne has me excited!!! I do love me some bold color and this new spring palette has me smiling and happy!
"Designers take a modern twist on the traditional for  spring 2014 by pairing soft pastels with vivid brights to create a colorful equilibrium. Inspired by a mixture of blooming flowers, travels abroad and strong, confident women, designers use color to refresh, revive and defy conventional wisdom."
I can get with this forecast!
Here are all the spring colors to keep your eye on:
Placid Blue, Violet Tulip, Hemlock, Paloma, Sand, Freesia, Cayenne, Celosia Orange, Radiant Orchid Dazzling Blue, Purple Haze, Comfrey, Magenta Purple
What do we think about these hues? Which ones are your favorite to dance in? How would you pair them? Let's talk about it below!