In 2010, I created a plus size community wish list of sorts of what I would like to happen throughout the year in the plus size community.
Then at the end of the year, I revisited this list to chart our progress…
The Plus Size Community Wish list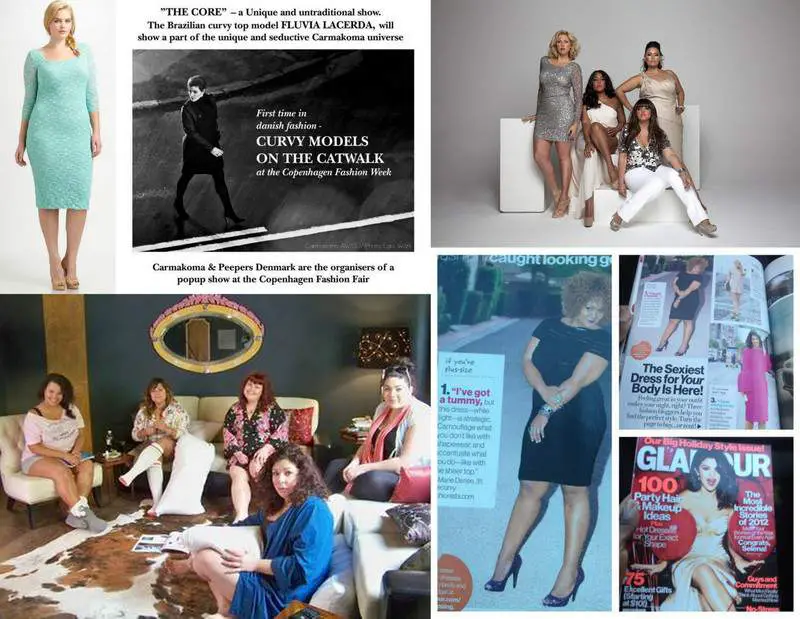 Today, I realized that so many more successes and changes have arisen and I had to revisit this list!
Myyyy how far we have come in this journey!
WOOT!
Okay, so, I kept this list, and have added my observations and progress from these call-outs!
Are you ready to see how much has changed since I have written this letter? Here we go!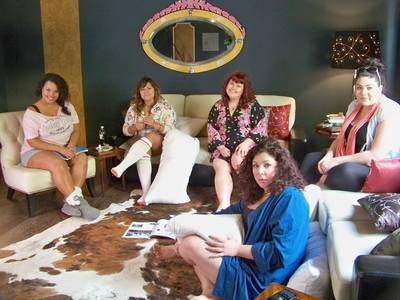 A look back at my top ten wishes for the plus size community's progress for the year
How did we do? What strides have been or haven't been made?
Let's take a look! My ten items I wished for are numbered and in bold are my FIRST observations from that past year, and the bullets are THIS year's reflections.
TYRA BANKS– We NEED a Plus Size Version of America's Next Top Model!
We knocked the petites, birthed a winner already- I think it is time for you to step out on a little plus sized faith and bring us our time to shine!
Now, while we did not have "America's Next Top Model" en plus sizes, she did do a "Fiercely Real" model competition.
It's all in the baby steps I suppose. The winner, Sheridan Watson, sure did take the crown! I still think we are overdue for this special episode… who knows? Half a check!
Since then, we still have no America's Next Top Model on her show. However, there has been various other fashion shows online who have tried to integrate plus size fashion into their mix. While some have not done too hot, we still are waiting…
Attention show producers, We NEED a reality show that CELEBRATES and HIGHLIGHTS plus size women
Loving themselves, living healthy, being Fashionistas, confidently dating, and fashionably dressing our plus sized frames!
Not all of us are sad, depressed, or rocking tents to hide our curves!
As of today, there aren't any shows on, HOWEVER there is a VH1 casting of a plus size version of Sex and the City in Los Angeles…
There are quite a few studios looking for different angles.
Who knows?
We may just get a fair representation on the television screen– at least a girl can wish –yes?
Half a check?
Big Sexy has come and gone, Curvy Girls is working it on NUVO TV! There are rumors of various other shows coming down the pipeline for the plus size woman, so we shall see how this works, so for now- Check Plus.
Glamour or LUCKY, let's have a plus size column
One fashioned by a certain someone who is knowledgeable about the fashion options out there, unapologetic about her curves, and loves to share news and advice about plus size fashion! (*hint *hint *wink *wink= ME) (Hey, this is my wish list!)
Marie Claire has Ashley Falcon, Jones Magazine brought on Dana Storm and Vogue Italy has Vogue Curvy, yet no other publication has a column for the fashionably plus sized woman…
I think as plus size fashion is consistent in its attention from bloggers, writers, and media- some may take the step to seeing fashion from a plus perspective!
Half a check!
YEAH! Nicolette Mason took over for Ashley Falcon, Ashley Falcon to People Style Watch, Congrats goes to Gabi Fresh for her column in InStyle Magazine, Tanesha for her column in Redbook!
Even Refinery 29 and Lucky Magazine online have added more plus size features to their sites! Slow and steady wins the race! Check PLUS!
Designers like Svoboda and Jibri to WALK in NY or LA Fashion Week!
I know you can do it! I know you can rep for the Curvy Girls!!!! This September, we saw One Stop Plus showcase during New York Fashion Week!
While they were not on the schedule, this still was a monumental step for plus size fashion- a first. NOW, we need to get a designer on the schedule!!!
SK Wilbur showed during NYFW as well! Now we need to get them ON the MBFW runway or at least over at Mac & Milk!
Check!
While this is still a work in progress, we have off site shows and events happening on a regular basis!
Last season at NYFW, there were quite a few events that catered to the plus size woman. Shall we see one of these designers on the official schedule?
Who knows! CarmaKoma killed it in Copenhagen, so who knows!
Full Figured Fashion Week to be bigger than ever!
With coverage from the mainstream fashion mags and newspapers, seeing that we MEAN business! Full Figured Fashion Week™ landed on the front cover of the New York Times, in Glamour, Essence.com, and landed in Los Angeles
Check!
Each Year, bigger than the last! Press is still showcasing last year's and the excitement for 2013 is bananas!
Okay. Bravo- since you have lost Project Runway and are looking for a fierce replacement, how about a fashion designing show catered to the size 12+ woman?
Kind of like Project Runway but from an ultimate Plus Perspective? What do you think? Still Waiting….
Ven Bahdu. Nuff Said. Fashion Star did try it for a segment, but the fact that Macy's offers various sizes (above a size 12) in the winner's collection is fantabulous!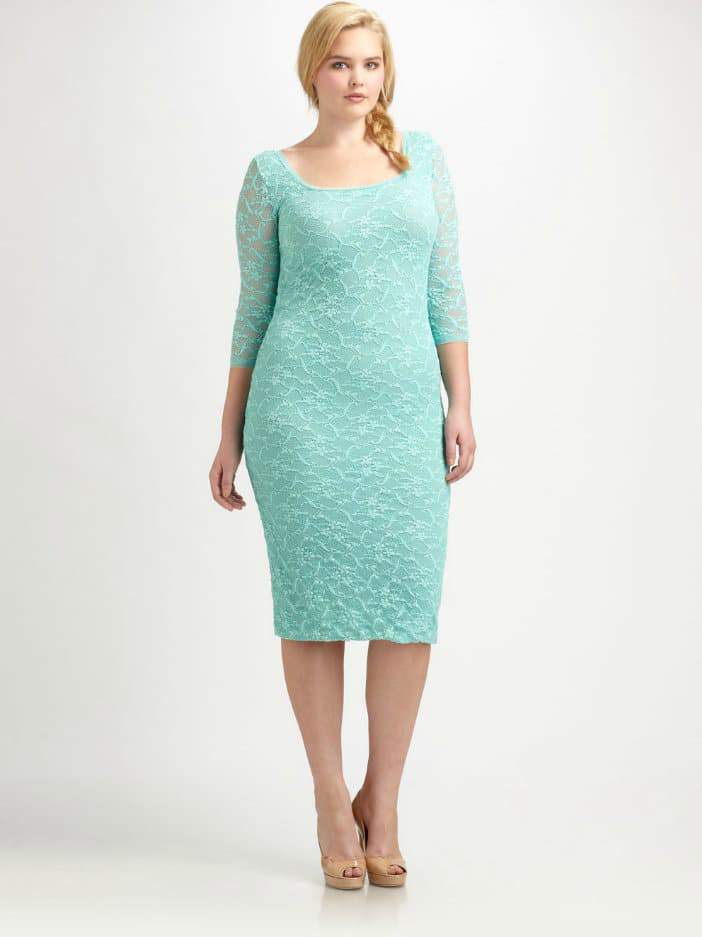 I need a mainstream straight sized designer to be bold in a plus size range offering more than amazing cottons and jerseys!
So (as I tap my chin) Marc by Marc Jacobs? Vera Wang? Proenza Schuller? Anyone? And not just for a special red carpet event.
Well… Marc Jacobs announced his toying with the idea of plus, Saks introduced plus sizes into their Designer Collections, Elie Tahari extended his collection into plus size, Norma Kamali debuted a plus size collection for Wal- Mart, and Bloomingdales impressed with an online highly stylized plus sized department.
Check!
FUZZI has re-emerged exclusively at Saks online, we are still waiting on Marc Jacobs, DKNY gave us DKNYC, but rather than waiting for a designer line, we have seen an explosion of indie designers fill this contemporary void!
I am still hyped on Nordstrom's working with me and showcasing my faves on their site too!
Target- your Go International section rarely frequents a size 14- how about letting the plus sized, fashion forward, Tar Jay Shoppers getting in on the designer collaborations?
Funnily enough, Afrobella, StyleIt, and myself started a petition to Target for their inclusion of plus size fashions within their designer collections! 1776 Signatures and counting!
While we have Labworks, we are still waiting… But while they are pondering this, ASOS Curve is going stronger and stronger into the plus market in the US with Look Books and press previews!
No more token Issues of the Plus Size woman how about the substantial and consistent integration of true plus size models?
WELL. We have had our share of plus size models featured throughout the fashion magazines- more international ones (enough for me to write an open letter to the US Mags).
It is to note that our fellow plus size bloggers have been making progress in this realm as well!
With fashion features, spreads, and guest blogging, plus size fashion bloggers have been knocking and some magazines have answered (have you read my Seventeen guest post?)
Check?
Thanks to Marie Claire, In Style, and Redbook and the online publications, we are seeing more! Could we have more? Of course… I like the slow and steady growth and integration here!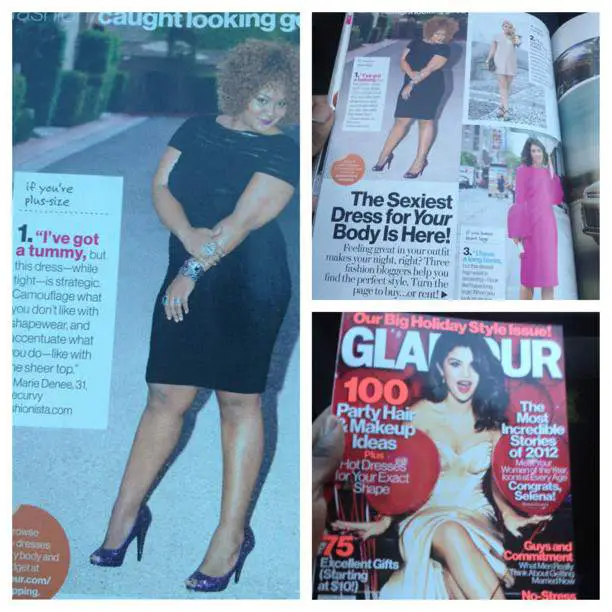 That plus size women learn to love their body-
learn

your plus sized curves,

love

your plus sized curves, and

thrive

in your curves!

(Even if you are a plus size woman with no curves!)

Still hotly debated, challenged questioned, shamed, ignored, and championed we have quite a ways to go… but know that we are moving forward.

Campaigns from the Girl Scouts, Real Bodies Unite, Ben Barry Agency, PLUS Model Magazine, Daily Venus Divas, and mounds of others lead the way to bring you sources of inspiration and motivation to help you find your beauty!

Half a Check!
I feel like this is a constant and continual growth here. A woman's work is never done and as long as there are media images and messages pushing a typical and standardized form of beauty, my job is never done.
Whew! Talk about progress! I love this recap to visually see what has happened, the changes made, and the challenges still left to tackle!
What do you think of this? The changes, the progress, and the opportunities ahead of us?
While I only addressed and called out these ten, what changes have happened that you think is amazing in the plus size community!?!