February 17th, at the Juliet Supper Club during NYFW, channeling Rita Haywood, creative director, Tammy Pusher debuted her Fall 2011 collection of Rosa Pusher.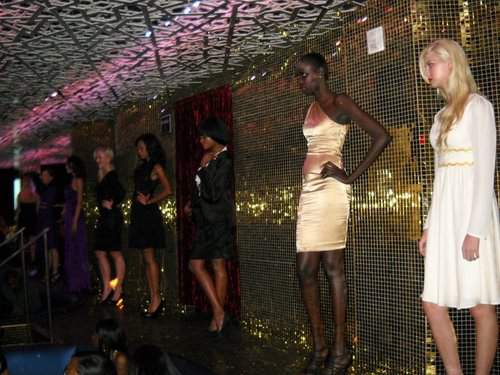 With inspiration taken from the fashion icons of the 40's 50's and 60's, Rosa Pushér's second collection kept it chic with figure flattering cuts and sumptuous fabrics. For the sophisticated working women, chic socialites, and discerning divas, Rosa Pusher's collection offers a classic ease of day to night wearability.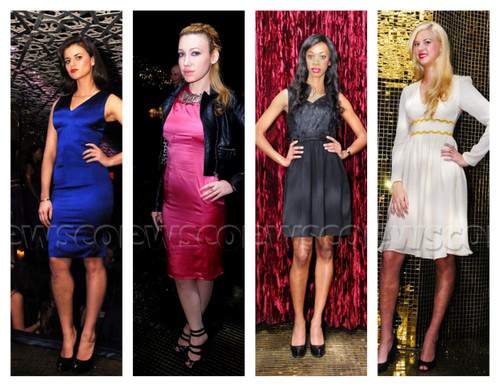 "Tammy Pushér envisioned a strong and beautiful woman during the conception of this collection, evoking the subdued charm and demure beauty of decades gone by. This collection captures what it means to be a strong and sensual woman of today, all while paying homage to a time where beauty was conveyed with the swivel of a hip and in a wink of one's eye."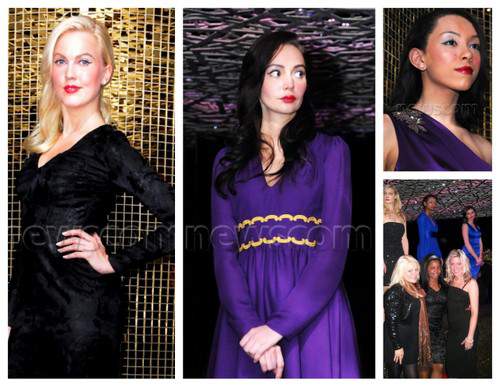 Known for her signature princess seams, Rosa Pushér does this to give the voluptuous woman a smoother contour and a petite women curves. This curve friendly dsigner creates with all shapes and sizes in mind- not discriminating- quite welcoming for discerning women of any shape and size to feel comfortable, fashionable, and chic in a piece of Rosa Pushér.
Are you a fan?
For more information, please visit Rosa Pusher and follow Rosa Pusher on Twitter!