Last Thursday, I was invited to preview the tantalizing lingerie collection Marlies Dekker at Jenette Bras– where the alphabet starts at "D".
To sum up the nights' event in one word: SEXY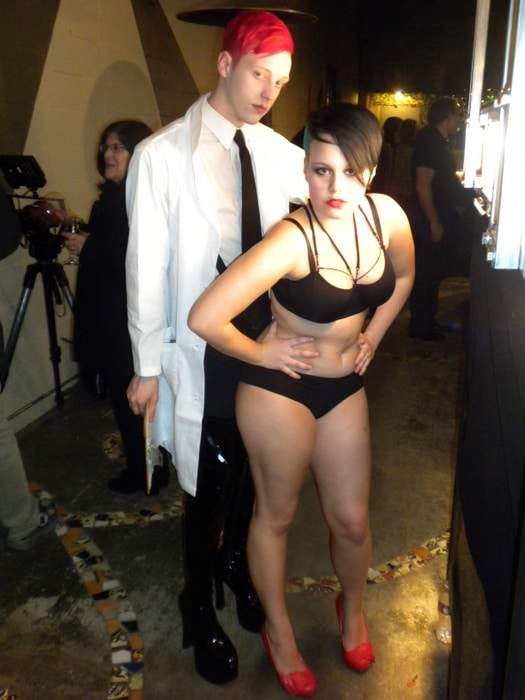 Guests were greeted by dancers strategically placed throughout Jenette Bras, who were choreographed by internationally renowned modern dance talent, Roanna Gamson – known for her original work presented at local venues such as the J. Paul Getty Center and REDCAT amongst others.
Now these dancers were also the models for the Marlies Dekker line. So while you watched these contemporary dancers, you could not help but stare at them as they were entranced or in character- performing in stunning creations!  Take a peek!
[flagallery gid=4 name="Gallery"]
These ladies were tall, short, thick, plus, skinny, but they all had something in common- they were endowed up top and their brassieres supported their dance moves AND enhanced their curves!
Jenette Bras is located in Los Feliz and really easy to find! With a friendly staff that were passionate about securing the "girls" in a properly fitting and equally sexy bra- Jenette's Bras is definitely a place you will want to ensure you check off for places to score that fabulous bra!!
For more information about Jenette Bras, please visit the website here and follow Jenette Bras on Twitter!
Marie Denee
I am the Editor in Chic of The Curvy Fashionista. Often goofy. Forever emo. Always a Virgo. You can find me somewhere grooving to 90s R&B.