New York was not ready for us! Or maybe they were- at least Just My Size was! I had shared with you a few weeks back that Just My Size was holding a Style Symposium and Fashion Show and had invited plus size bloggers and magazines from all over the place- including Brazil to talk about the climate, fashion, and designs at Just My Size!
After catching a red eye to New York, I was beat and somewhat delirious, but when I saw the pink name card and a car waiting for me, I KNEW this event was going to be special! We landed at the 70 Park Avenue hotel- both swanky AND chic. I mean amazing!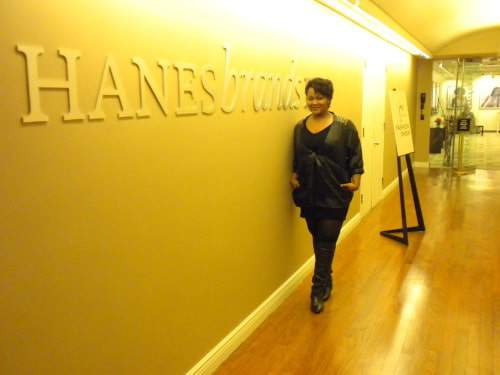 At the Just My Size Suite
As the bloggers were pouring in, I caught a late breakfast with Stephanie from Daily Venus Divas! We sashayed up to the JMS Suite and met up with Beth from Plus Size Mommy (a go to blog when you are always looking for deals!) After oohing over the clothes, so cleverly placed for our enjoyment, I jetted over to a meeting with some peeps (major news to follow soon!)
After all the girls and guy (Glen from Full Figure Plus) arrived, JMS Style set us up with an amazing dinner at Dos Caminos! With a few margaritas and rounds of appetizers and dinner, the evening was definitely off to a great start!
Once we finished, Kimberly from Fab Finds under 50, let me know that Forever 21 does not close until 2AM! SOOOOOO, Maddy from PLUS Model Mag, Kim and I took a cab to Times Square and made it into the Faith 21 section and played dress up!
I left with a pair of fancy pants (outfit post very soon!)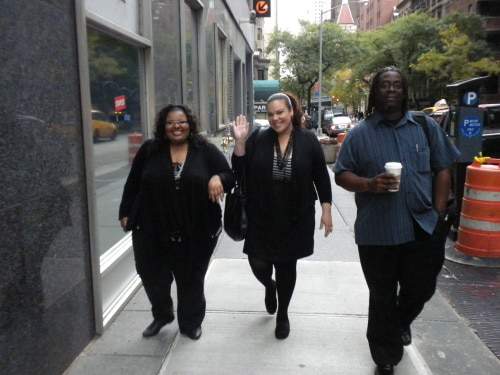 At the Just My Size Showroom
The next morning, after a small hiccup of water in the hotel, we all headed over to the Just My Size showroom for an intimate discussion about the brand, trends, and the plus size fashion community. After posing questions like:
What are your plus size shopping pet peeves?
What does the women's department mean to you?
How do you describe yourself?
Just My Size shared consumer insights about their shopper, shared the arrival of JMS Evolution (Their trendier line), and asked us for our opinions and thoughts of the brand.
Honestly, I have never shopped the Just My Size line before.
Partly because I rarely make it to Walmart, so my eyes were wide open and my mind was running with questions, thoughts, and insights! Not only myself, but the whole group were open, honest, and REAL!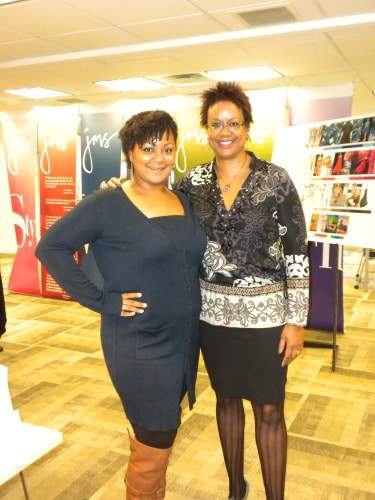 During lunch, we had the pleasure of having the lovely Harriet Cole former Essence and Ebony Fashion Editor) talk with us about working with plus size, making her path, and chasing her dreams!
OMG!
I was geeked to meet her!
After lunch, we met the designers behind the brand and they solicited our thoughts about patterns! Seriously, I had fun with this! We gave insights about the fabrics, patterns, and prints they were playing around after they shared with us their trend board!
Quite Fun!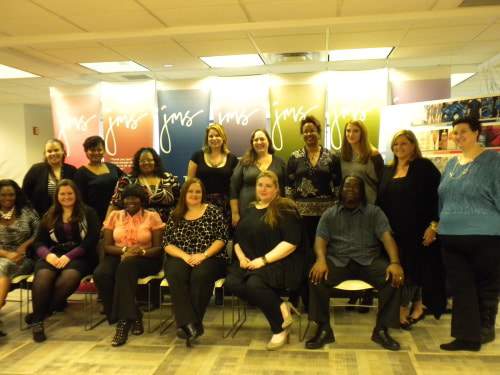 After our day wrapped up…
We headed back to the Just My Size Style Suite, and played dress up and went shopping in their clothes! Quite fun! Never wearing their clothes before, I must say my two favorites were the knit grandpa sweater and the bootcut jeans (pics will come soon!)
We had a little time to relax before dinner- I needed a shower and to get my mind right- this time change was getting the best of me! Maddy and Alissa hung out in my room and we had a surprise guest!
Wilbur of SK Wilbur designs stopped by to say hi! Quite a dapper man I must Say!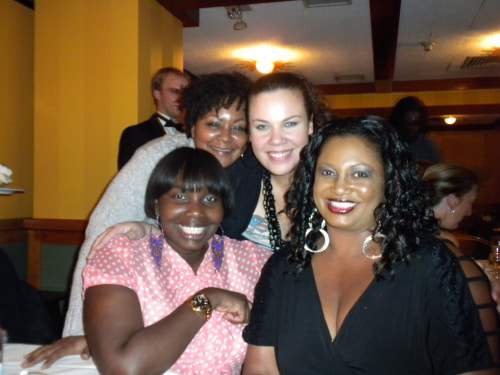 That night we headed over to the Red Grill for some more wine and delicious food! The coolest part about this dinner was the guessing game around the duck quesadillas! We were guessing just WHAT they were!
They were good, and we guessed everything from mushroom to beef- but NEVER would have guessed DUCK!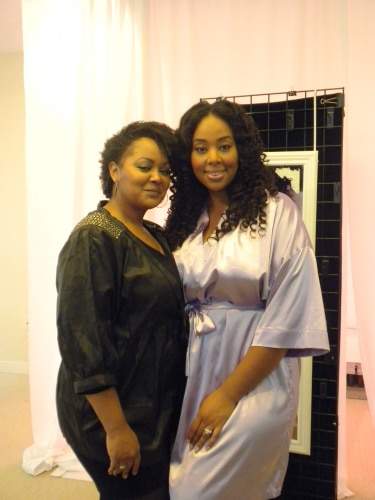 The next day, we met back up with the crew for the JMS Fashion Show!
I was really excited and hyped off of way too much coffee! LOL. After meeting Sarah from Style It, catching up with Cece form Big Girl Blog, and Bella Fierce, I was on a high! Maybe I am a nerd, but meeting up with online friends is always FUN!
The show was fun and nice especially seeing Tricia Campbell and the lovely Mia Amber! The show covered a casual chic appeal about the line. Great staples I would wear 500 different ways (more pics to come!) After the show, we all said our goodbyes and headed back home!
After arriving home at midnight last night (the same time my flight took off) I was tired!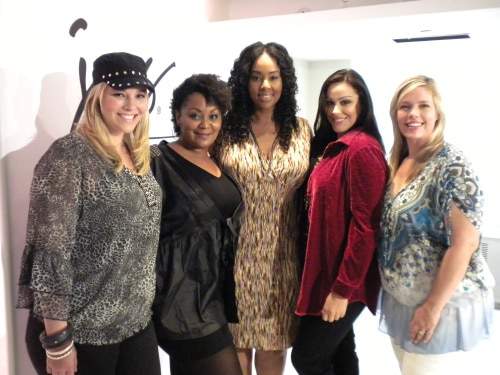 Overall, I had a great experience! The JMS team have a passion and dedication to bringing fashion to the plus size woman that I admire!
Stay tuned for my visit to Monif C.'s new showroom and pics from the Fashion Show!