I was perusing the internet and stumbled across the chicest and sexiest heels that have me lusting over them, and I had to share… a girl can dream.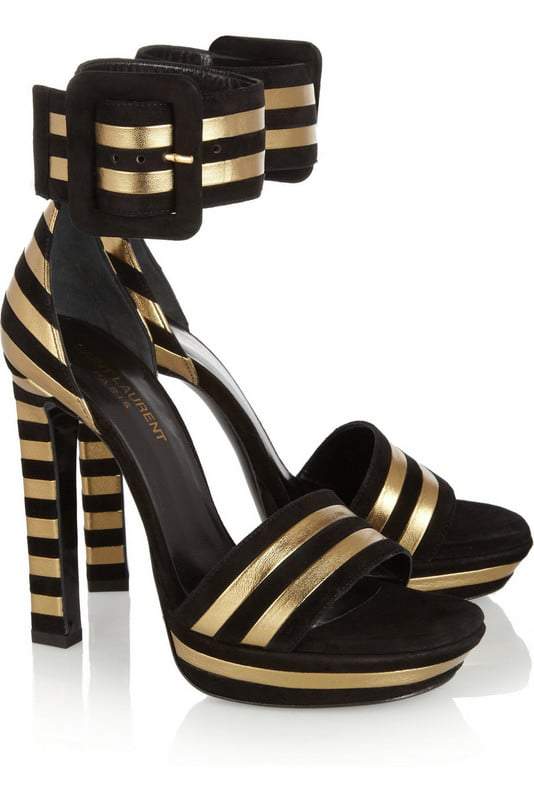 These Saint Laurent Heels I found at Net-a-Porter have me all day-dreamy and stuff. I mean, if my wide foot could handle the strap across the top of the shoe, I could only imagine the looks I could create with these bad babies! LOL Or (as my mind wanders), these shoes don't really need an outfit…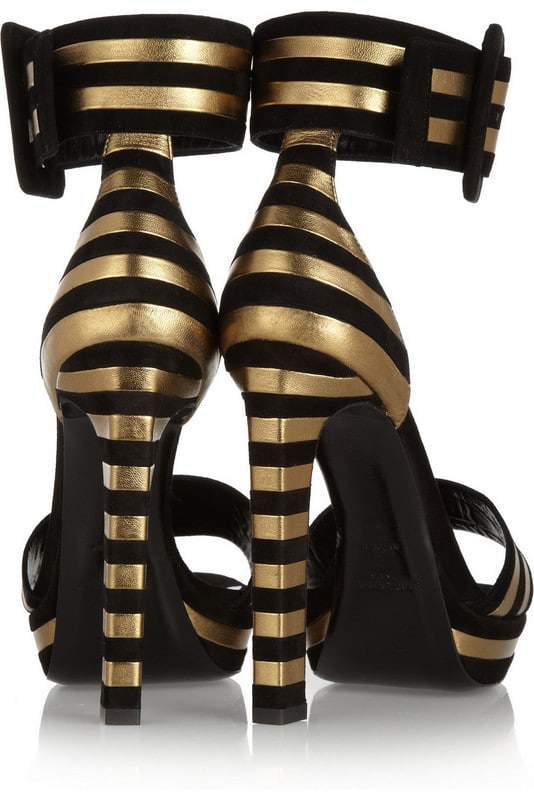 But please, let me share with you these sassy heels that leave me smiling!
"Drawing inspiration from the 1970s L.A. music scene, Saint Laurent's black suede and gold leather platform sandals will lift every look. The wide buckle-fastening ankle strap offers a secure fit – wear yours with gravity-defying hemlines for maximum impact."
I cannot be alone here. Don't you think these are divine and dreamy? I'd feel like a million bucks in these gems! It would be all legs too! A swingy dress to show off the legs. These shoes call for the gams to be on display! Right???
You can score these Saint Laurent, if they are all you, at Net-a-Porter here!
Can you imagine these heels on your feet? Do you already own a pair similar to these? Let us know and let's talk about it!