For starters, I LOVE me some Teer Wayde. She is signed to Bella Models as a plus size model make me gasp every time I see her in photos. Seriously, she kicks *ss AND takes names.
So, while perusing her site, Curves to Kill, she has THE best test shoot up shot by Giuseppe Dante Sapienza, aptly titled True Vamp. Why? Because in fabulous True Blood form (YES I am a HUGE FAN), poor Pam who is now severely rotting away due to a curse- I digress, is rocking this bad number from BEBE right here (Cause you KNOW I had to find out its origin!):
BUT. TEER. FREAKED. IT.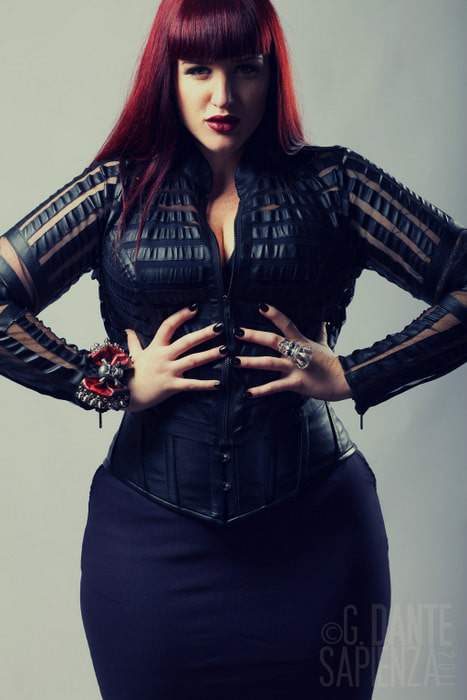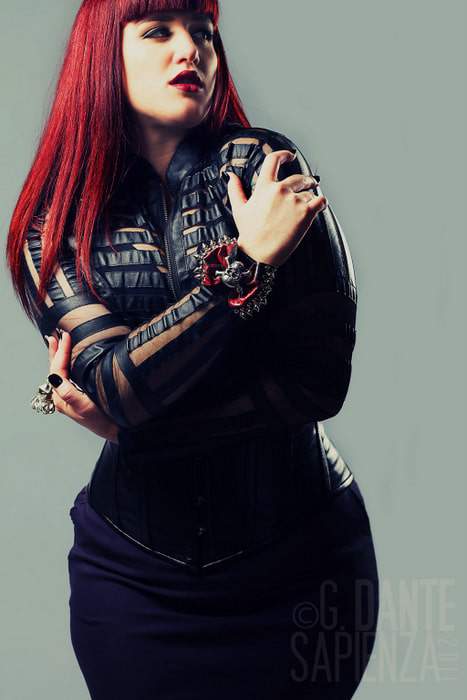 HOWEVER, on twitter yesterday, I caught @_designprincess or Musings of a Fatshionista chatting about this jacket and how another vendor was rocking it…
Funnily enough, during Full Figured Fashion Week in New York, Ashley Stewart worked this jacket right here, causing the crowd to pause, rewind, and look again. BUT! Enter in City Chic (the Australian site which carries quite more and exclusive pieces- like Alison's dress from FFFWeek by Damn You Alexis) who happened to have the SAME jacket on their site.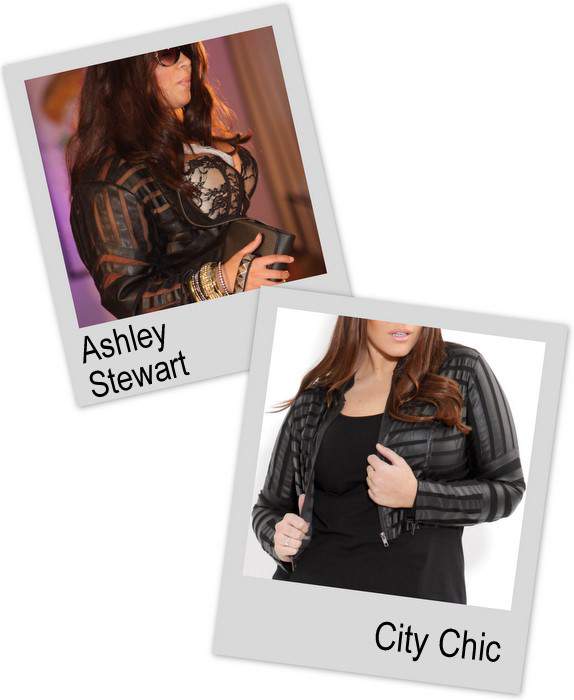 I suppose it would not be that big of a deal, however the marketer and retail manager in me wonders why they did not get exclusivity when purchasing this from whomever made this? This jacket is TOO memorable to be just popping up everywhere- YOU KNOW?
In addition to being at two completely different type of retailers (their positioning in the retail world), the prices are going to be easily varied! I mean, City Chic has the jacket for $65, and looking over Ashley Stewart's site, they do not have a jacket more than $49.50… SOOOOO… kind of interesting right?
Hands down, the jacket definitely is popular and packs a punch of edge, AND Teer freaked it, oh so nicely!
Here is my QOTD:
If you saw the same jacket from two retailers (NOT designers), what are YOUR determining factors in buying it and from whom? Does it matter?
I find this amusing and quite intriguing…
And Teer Wayde is FIERCE!