Last summer, I bought this Jibri Burnout White dress that I rocked to Full Figured Fashion Week. I rocked it for the white party. I haven't worn it since then and wanted to play in it again. SO today, with the help of Will from Will Utley Photography, we stumbled upon a park and had a little bit of fun shooting.
Well, thanks to crazy lighting and the way the opening in the back fell… we got this really cool shoot, looking or reminding me of Hansel and Gretel or little red riding hood, in all white! LOL!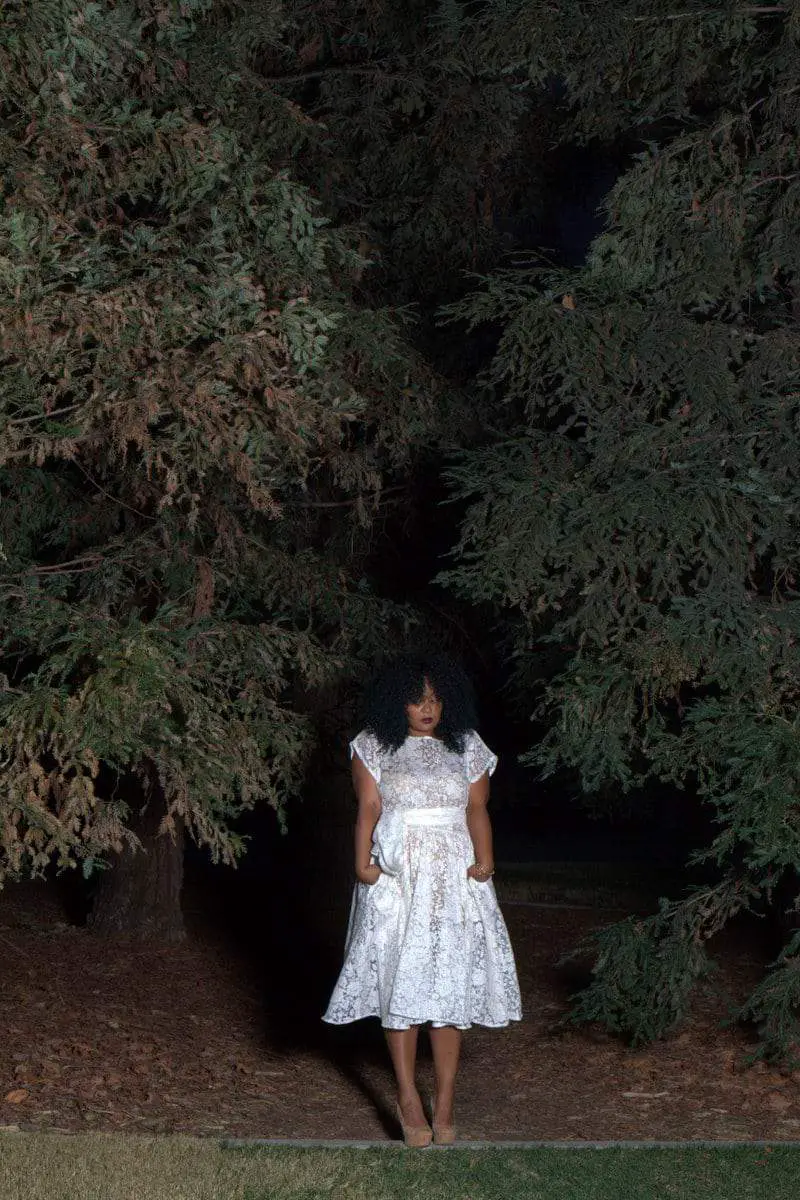 I remember my hunt to find this shaper/slip for underneath my dress (as the entire thing is see through) and it was almost impossible. Interestingly I found that "nude" strapless option and it worked… hmph! I really didn't think it would, but hey, stranger things have happened.
I really love this dress… like LOVE.
It is sweet and sassy.
Sexy yet demure!I love the classic shape, but that it is white AND see through lace, this adds a bit of an appeal to this, or so I think!
I paired this dress with my Sam Edelman cork heels! They are old! Like two or three years old!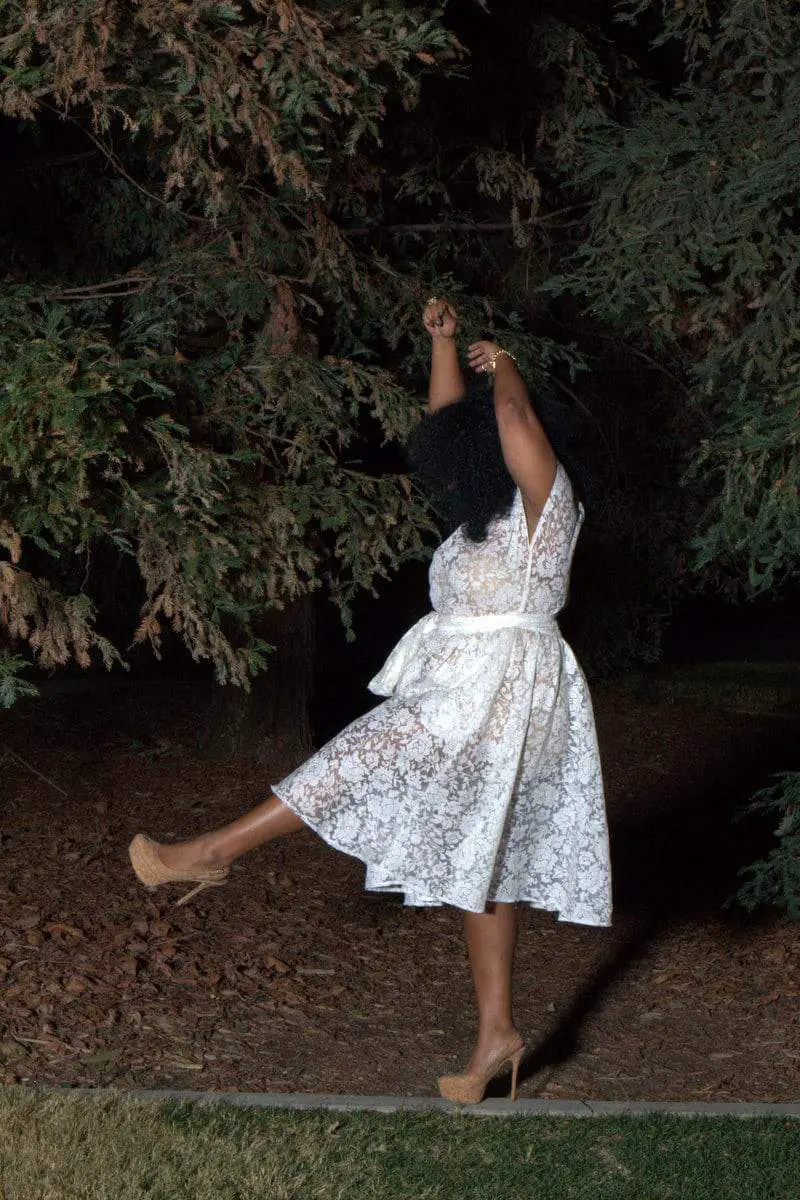 Interestingly enough, it wasn't THIS dark outside when we took the photos, but the way the flash worked… it totally on accident looks really cool! Yes? I think so! I think this dress will live in my closet forever. Seriously.
wish I got the skirt in this print as well…
Kim got it and I think it is just fabulous!
While Jibri has not released their latest Spring collection yet, I invite you to get to know and love this designer! I have a few items from her and they are seriously fabulous!
What do you think? Kind of cool huh! How would you rock this?