So, a few of you had asked about this lipstick I have been rocking lately, this really deep purple. I do have a thing for deep lipsticks! Well, right now, I only have the sample and have watched it like a hawk since I got it! You see, my godmother is an AVON Rep. So, for Christmas, she usually throws in our stockings various gifts and trinkets from the brand… usually, I have been like, meh no biggie… until this last Christmas.
Until I got this lipstick sample from AVON. HOMIGAWD. IN LOVE. The Totally Kissable Lipstick in Deep Orchid is probably my everlasting favorite lipstick of all time. But first, let me rewind.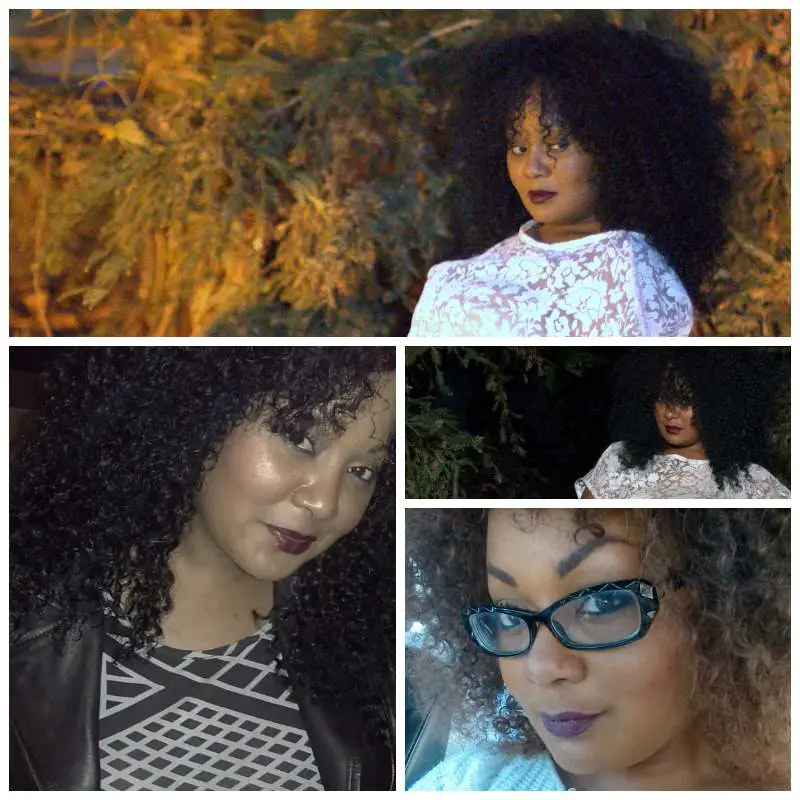 My journey with lipstick colors has been a funny one. I remember not even rocking a lip color, for reals, until I hung out with fairy blog sister Lianne, The Makeup Girl during New York Fashion Week. Taking me under her wing, she took me to a few fabulous beauty events. This is where I met Felicia from ThisThatBeauty who challenged me and opened my eyes. Both of them spawned my obsession into bold lips. And I am happy about this.
I went on a venture into finding the perfect red lipstick for my complexion. Then from red, I went into purples and plums, landing me with this FABULOUS score, thanks to my Godmother, Pauline!
So let me tell you why I love My Avon Totally Kissable Lipstick in Deep Orchid:
It is HIGHLY Pigmented. As a woman of color, I cannot tell you how many times I have seen liners, lipsticks, and shadows look fabulous in its applicator but when I go to put it on, it is either ashy, pastel, or nonexistent on me. NOT THIS ONE! What you see is what you get with this Deep Orchid color. OHHH! Hyped!
My lips felt Instantly Moisturized, Velvety Smooth and Soft. I know this sounds crazy, but some lipsticks I have tried are either really dry feeling, too greasy and all over the place, or sticky. Pardon my word choice; I am no makeup blogger, just one who obsesses over them… So, bear with me here.
It lasted a good long time. I mean… like I ate a meal, chatted up the homies, played around some more and the color was still there. AND even when I did go to reapply, the lipstick did not cake or flake, or make my lips feel dry. For a few hours, my lips were amazing. I felt bold. I felt sexy. My lips felt divine.
So yes, I love this lipstick and do not be surprised if you continue to see me rocking this lippie! Oh, and can you believe that it is from AVON? This find had me rethinking my whole life. I have seriously been missing out.
If this color is too dark or bold for you, no worries, there are options! 16 to be exact! Sixteen hues to play in! See below: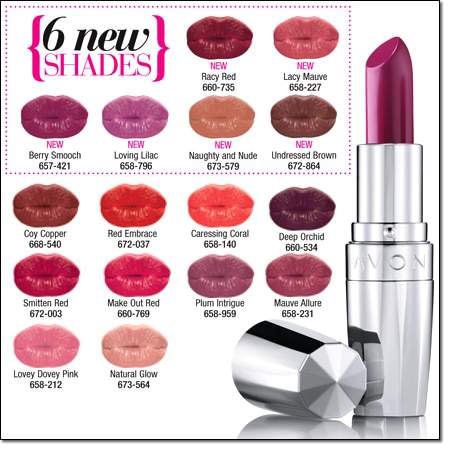 While I was on the AVON site purchasing tubes of my new uber fave, I snatched up the brow set, a few liners, and another color to play in. I mean hey… why not?
Shop the Avon Totally Kissable Lipstick colors here!
I have my Godmother to thank for this new color obsession!
What about you? DO you love this lippie? Can you see yourself in this one? No? Well, what color? Better yet, when was the last time you shopped AVON? I am over the moon here… Let's discuss below!