STOP THE PRESS!
Women's Wear Daily reported that one of MY beloved plus size fashion forward celebrities who ALWAYS reps for the big girl is fashioning a line for HSN entitled "Queen."
Are you serious?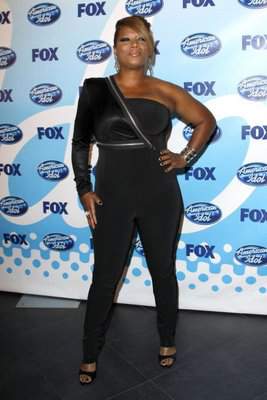 Geeked!
I have been waiting for her to reemerge with her own label! Remember Curvation- that plus size line she had a few years back? I Do! Now, this Curvy Fashionista is stepping out with a line all her own! I am quite excited about this!!!!
Well, according to The Cut, the Queen collection will include leggings, jeans, handbags, and clip-on hair extensions (interesting).
She tells Women's Wear Daily:
"It is a word we need to bury at this point … I wanted to make something size two and up," she said. "The truth is, we all would like to wear the same clothes. We all want to wear beautiful, fly clothes no matter what size you are, and so for me it was important to match with a company that understood and respected that ideal."

It's one of the reasons she hadn't tried her hand at designing clothes before. "I felt like larger girls were not respected, even though we are huge consumers," Queen Latifah said. "I felt the marketplace didn't respect us in the way it should. I was not going to step out with a clothing line that didn't respect a fuller-figured woman or a curvaceous woman, and really all women."
The Queen collection will not use or reference the term "plus size" although her collection will indeed cater to the plus size woman. Kind of off-putting, however I do love the idea of the Queen stepping back into the fashion arena.
Perfectly timed for Fall, Queen will debut on August 27! The collection will also be easy on the pocketbook with not one item of apparel over $100! Leather, outerwear, and handbags though, with will range from $170-$300.
Are you excited as I am?????