Are you looking for cute plus size one piece swimsuits?! We got you!! It's plus size swim week here at TCF, and we've gathered our plus size swimsuit experts to help you find the CUTEST plus size one piece swimsuit.
Are you ready to hang out in the sunshine?! Because basking in the sunlight is all we can think of.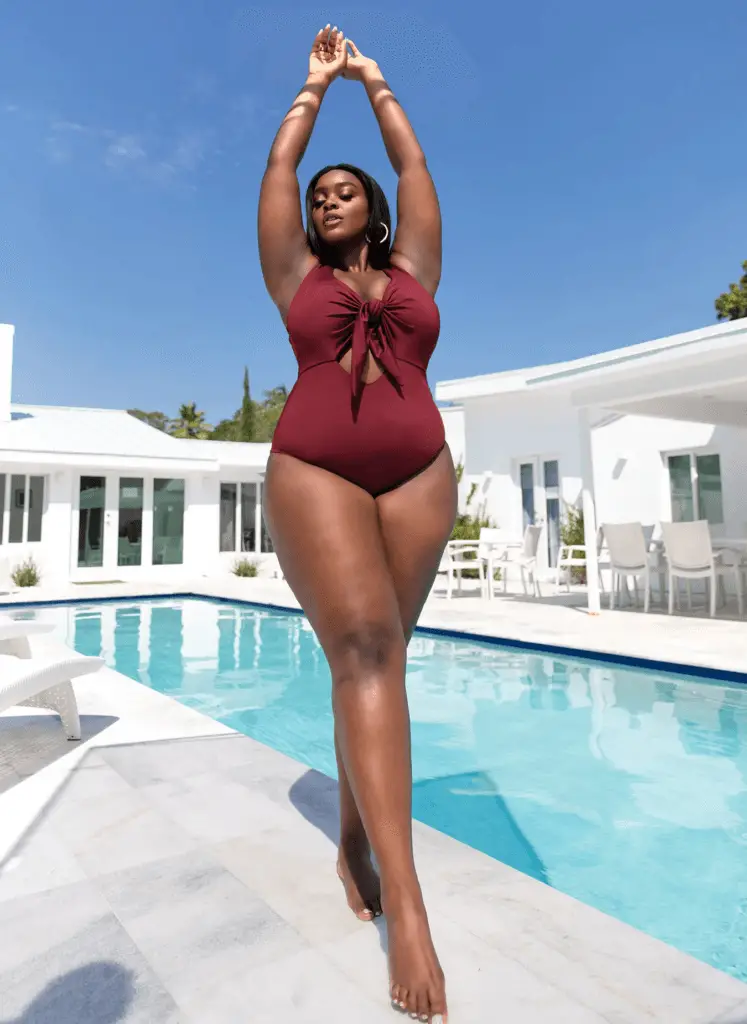 As it heats up outside, and less becomes more, what could be better than laying out under the sun on a white sandy beach with the waves crashing at your feet? Or next to your dreamy backyard pool? Donning a super cute plus size one piece swimsuit!
And while we have a ton of options for plus size bikinis and modest sets, what options do you have if you are more of a one piece swimsuit person?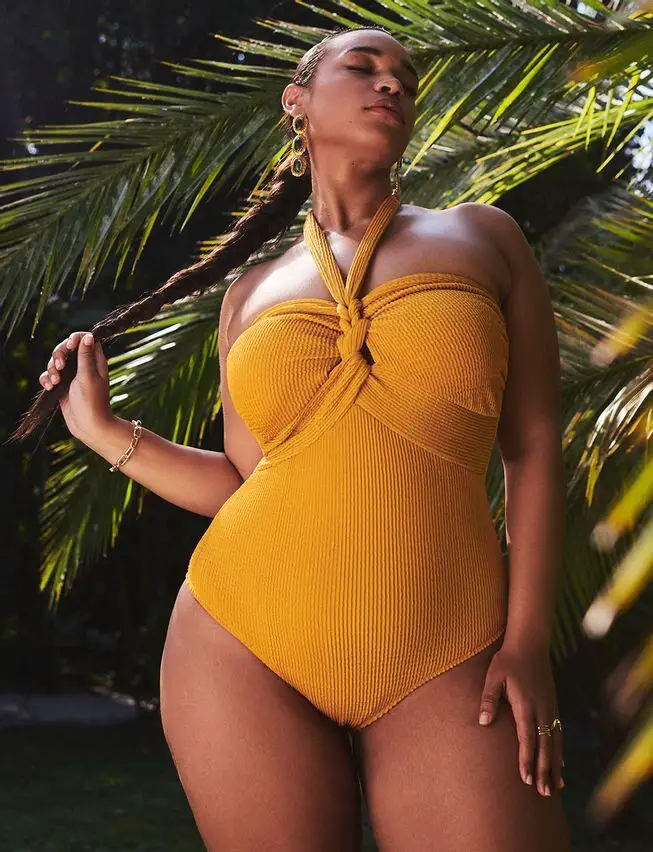 Options and choices are no longer few when it comes to feeling sexy, confident and free in your bathing suit. Well… we are here to help you out! We've been able to find you a few playful, bold, sexy, and sleek plus size one piece swimsuits that you are sure to want to get your curves into!
EEEEK ARE YOU AS EXCITED AS WE ARE OR WHAT??!!!
With bold, bright, multi-colored, high cut and flouncy details some of these one pieces may even double as a body suit!
27+ Fun Plus Size One Piece Swimsuits!
Ready to hit the beach or the pool? Looking for the perfect plus size one piece bathing suit? We've got over 27 plus size one piece swimsuits you should be rocking on the beach this spring into summer!
So tell us, which plus size one piece swimsuit options are you eyeing? You could wear any of these finds this spring or summer!
With so many exciting options for plus size swimwear, styling on the beach or laying out by the pool has gotten a whole new vibe and attitude!
Meet you by the pool!
So let's chat…
Let us know which of our picks are your favorite!
Where do you normally shop for you plus size swimwear? Do you only wear one-piece swimsuits or do you rock them all as long as they're cute?
If you are looking for more plus size swim inspiration, check out the plus size swimwear brands, the newest swim collection from Eloquii, and a few other plus size swimwear articles!