It was so great catching up with Liz Black of P.S. It's Fashion last week!! More fashion fun continues today as we head to Alabama with plus size personal style blogger, Felicia Todd of Sasee Chic. Felicia's style ranges from sleek, to vintage, and adds a bit of whimsical!
Through her blog, Sasee Chic encourages women to find their own personal style and to feel confident in their own bodies. Felicia is a plus size fashion blogger YOU NEED TO KNOW!!!
Meet Plus Size Fashion Blogger, Felicia of Sasee Chic!!
Blog: saseechic.com
Age: 35
Height: 5'4″
Location: Birmingham, Alabama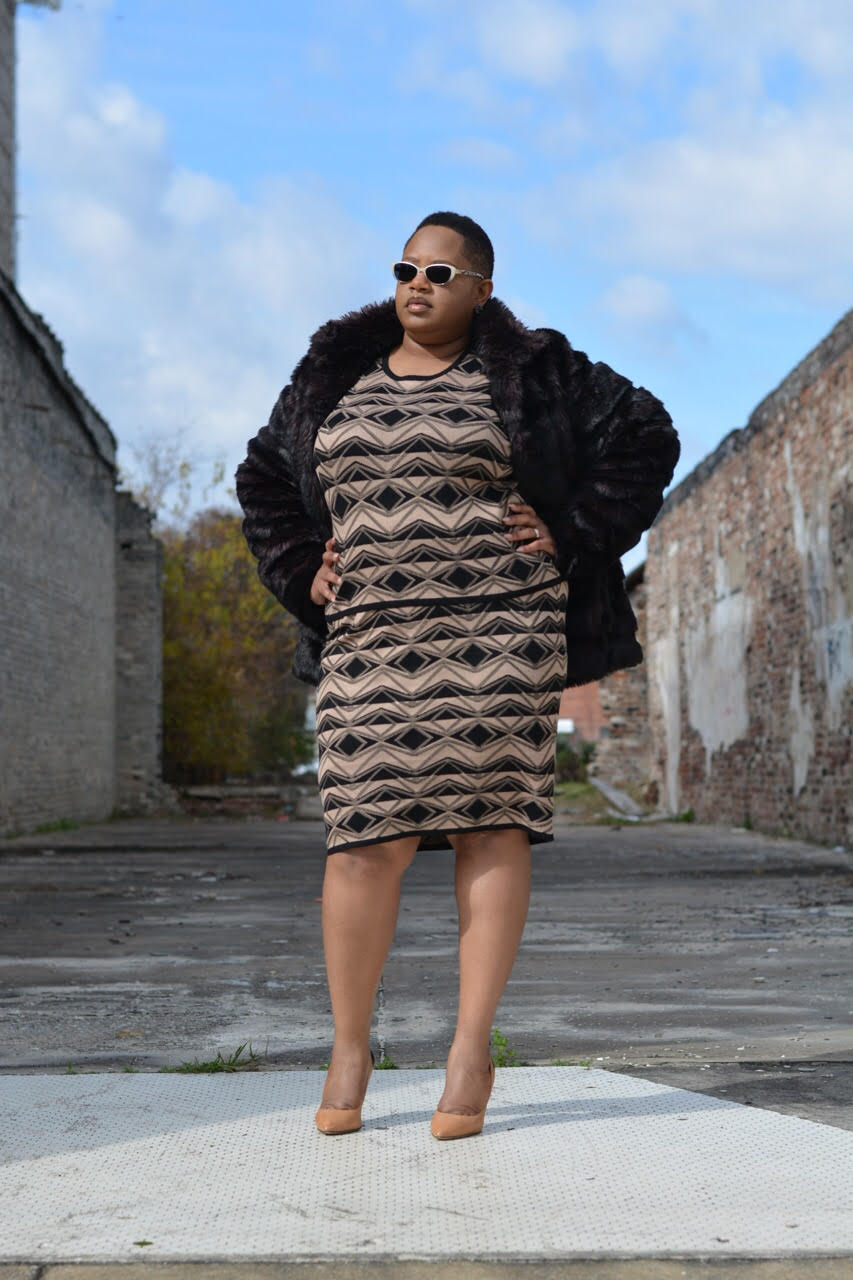 How long have you been blogging? 1 year

What or who inspired you to become a fashion blogger? What led you to it?
Being able to promote confidence and self-esteem among plus size women inspires me to blog. I was led into blogging due to women always stating that it was hard for them to find stylish items in their size. I love to provide tips and tricks to help the everyday woman find their personality through style.
Do you blog full-time, for fun, as a hobby? Share your evolution!
It's a hobby and I just love to inspire women.

What is your favorite asset? Your legs, arms, waist? How do you play that up?
My favorite asset is my thighs and legs. I love to accentuate them with hosiery, dresses, and skirts. Rock my favorite pump of the day, and I'm feeling so sexy.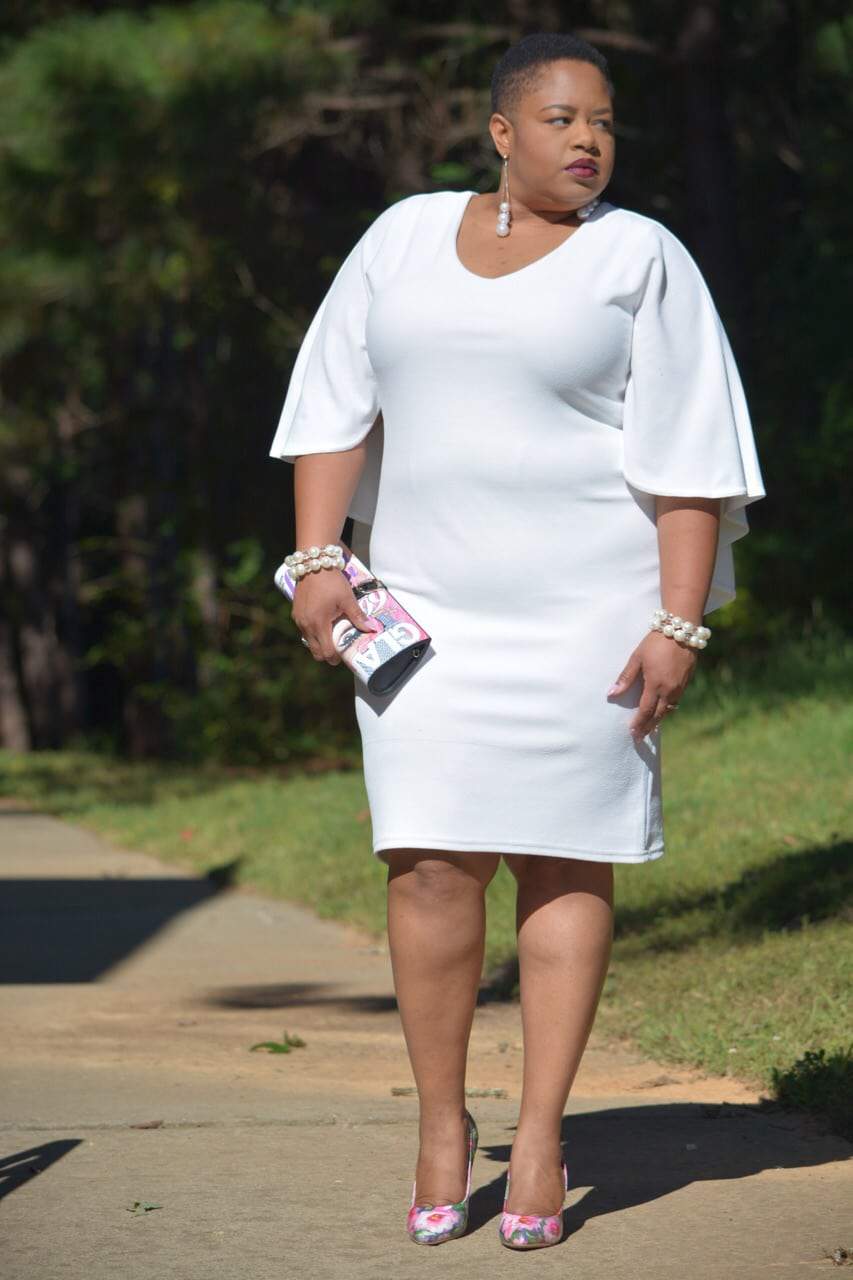 What are the challenges, if any, you face regarding being plus size?
The biggest issue I face is not being able to try on clothing in stores. It is a battle for us plus size women to get the correct when you aren't able to try it on.

What's your favorite thing about being plus size?
I love my curves! Curvy women look so good in their clothing. With the right outfit you can definitely accentuate your best assets easily.

What's your favorite thing about being a blogger?
I love to show women like me, plus size, that they too can look their best. They can be confident and stylish all at the same time.
Who/what are your favorite designers/brands?
I'm a brand fan of Ashley Stewart, Eloquii, The Limited (yes, they do carry size 18), and Talbots.
Describe your personal style.
I would say my style is definitely chic and sassy. I love to push the barriers with my looks in order to express my uniqueness.

Which bloggers inspire you? Plus or straight size! Any bloggers currently on your radar?
Soraya De Carvalho of Style Is My Thing. I admire her chic and sophisticated looks.

What do you think about where plus size fashion is today versus a few years back?
Today, plus size fashion is more acceptable. The clothing is more stylish and contemporary. A few years back, the clothing wasn't flattering, and plus size women didn't have much to look forward to. I'm glad things have change for the better.

What do you think or hear from readers, is one of the biggest myths about plus size fashion?
The biggest myth is we as plus size women cannot be stylish. So not true! You have to find your unique look and rock it.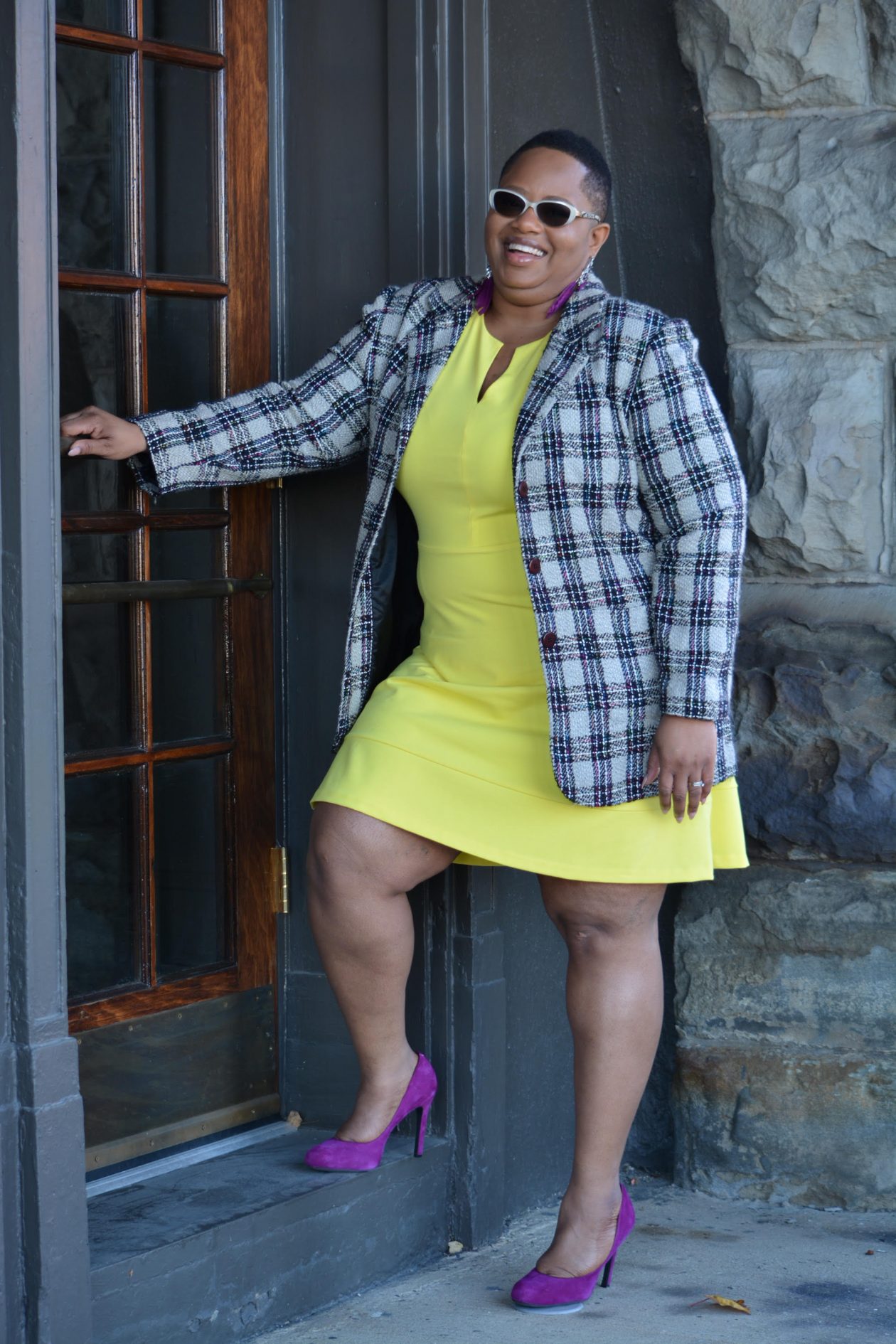 Are you working on anything or have anything to share? Anything else you want The Curvy Fashionista's readers to know?
I'm looking forward to launching my first e-course the first quarter of 2016.
You can stay informed by following me on my social media platforms.
IG: @SaseeChic
FB: www.facebook.com/SaseeChic
Twitter: @iAmSaseeChic
Lastly, what does Curvy.Confident.Chic mean to you?
A women that is sure of herself. She aims to show off her personality through style. My motto for every woman is Be Confident… Be Unique… Be YOU! and, don't make any apologies for it.
Be sure to check out Felicia's blog at www.SaseeChic.com!!

Do you dig her style? Which look is your fave? Let's talk about it below!!
Are you a personal style blogger?
Want to be featured?
Make sure you fill out your deets here,
so that we can feature you!
Looking for more plus size blogger style inspiration?
Make sure you check out all of the other plus size blogger spotlights!
Aaronica
One dope woman/mom/wife/entrepreneur learning to conquer the world one cute outfit at a time.