Ahhh, my first outfit post of the year, and I find myself casually playful in my getup…
Rocking my Anna Scholz for Simply Be Leopard Faux Fur, a pair of Abby Z trouser jeans and a Sealed With a Kiss cotton ruched tee, I dashed around town and headed over to my sister's house who thought it befitting for me to snap a shot of my look!
Hehehehe…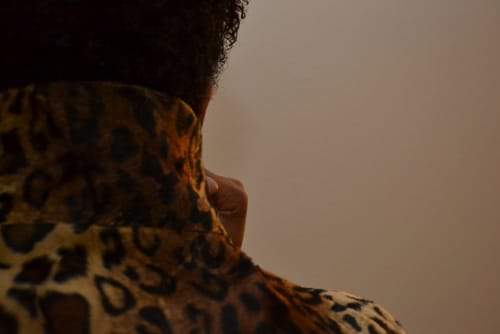 When I put this look together, I really wanted to be comfortable, pulled together, and a little playful! Branching out on color (I sooo wanted to wear black), I played with my favorite earth tones and came up with this…
What do you think of my outfit? Yeah or Nay?
Marie Denee
I am the Editor in Chic of The Curvy Fashionista. Often goofy. Forever emo. Always a Virgo. You can find me somewhere grooving to 90s R&B.