I've recently discovered I'm completely in love with accessories. I love clothes with clean lines and sometimes crazy patterns. However, the accessories? That's where you can always do whatever you want to do. It can change something simple into something glamorous and luxurious all in the change of the earrings, shoes and the handbag. Accessories make the difference in being able to wear the dress worn at the office, into date night without looking like you ever had to be at work. Cue Onna Ehrlich, a handbag designer who has us excited.
Needless to say, I was completely in love when I saw the Onna Ehrlich's newest collection. The Onna Ehrlich collection has an amazing line of luxury handbags and jewelry available. Clutches, totes, cross-body bags – in beautiful colors just in time for the fall. The entire collection could be used as a staple for your wardrobe. Classic styles with laser cut designs and metallic leathers.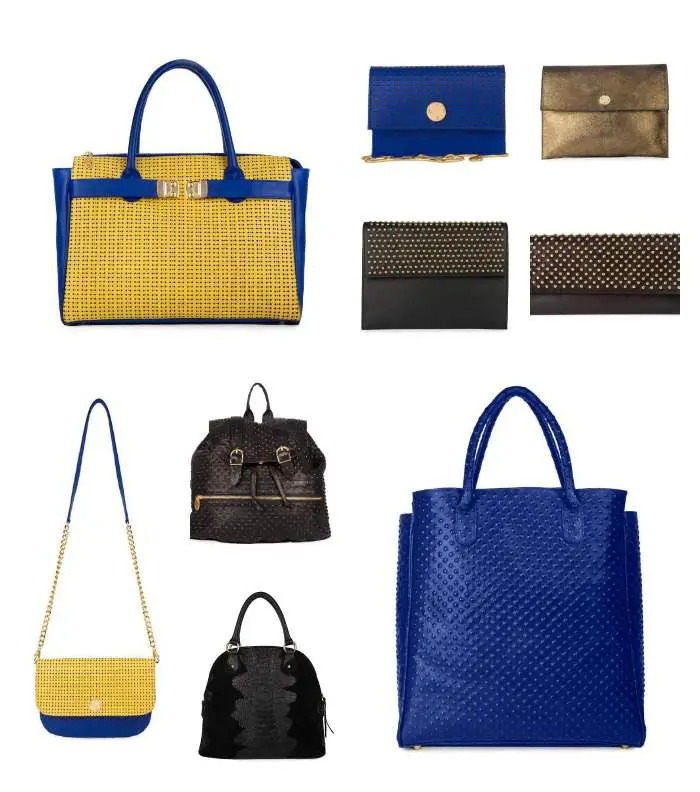 I'm completely in love with everything. Especially this backpack. HELLO! In addition to that, the collection is made in California! WEST COAST! I love supporting the LA fashion designers, especially as many forget wheat brews on the west coast!
Something else that's amazing is the company donates a portion of its proceeds to the Breast Cancer Research Foundation and various AIDS projects. Fashion with a purpose? I'm here for it!!! Check out a few pieces of the collection below and the remainder of the collection here.
Are you a bag lady like us? What are your favorite pieces of from the collection?