This post is sponsored by Olay, but all opinions are my own.
I have been on this path of learning how to love on me more, take time out for me, and to indulge in the things that make me happy or add to my life. If you have been reading, as early as last year, I started sharing with you guys my path to taking better care of myself- emotionally, mentally, and physically…
I started therapy, got a dog, started making better money decisions, and I have been also paying more attention to my skin care. Aside from raising my water intake, I have been trying to find that perfect mix of products that will work wonders on my skin… I mean, your girl is almost knocking on 40, and while I have been sporadic with my skin care regime, I have been making conscientious steps to keep my skin in order! Do you remember my last Olay Challenge? Well, today I want to share with you another Olay product that I have been road testing: Olay Regenerist Whip!
Why? Well, when the Olay team reached out to me, to let me know about this new product and to give it a test drive and share my thoughts with you, I happily obliged.  When I heard that this product was a powerful hydrating moisturizer that contains a unique formula, that could absorb all oil in my hella oily skin, while leaving my skin "velvety smooth," I was here for all the help I could get!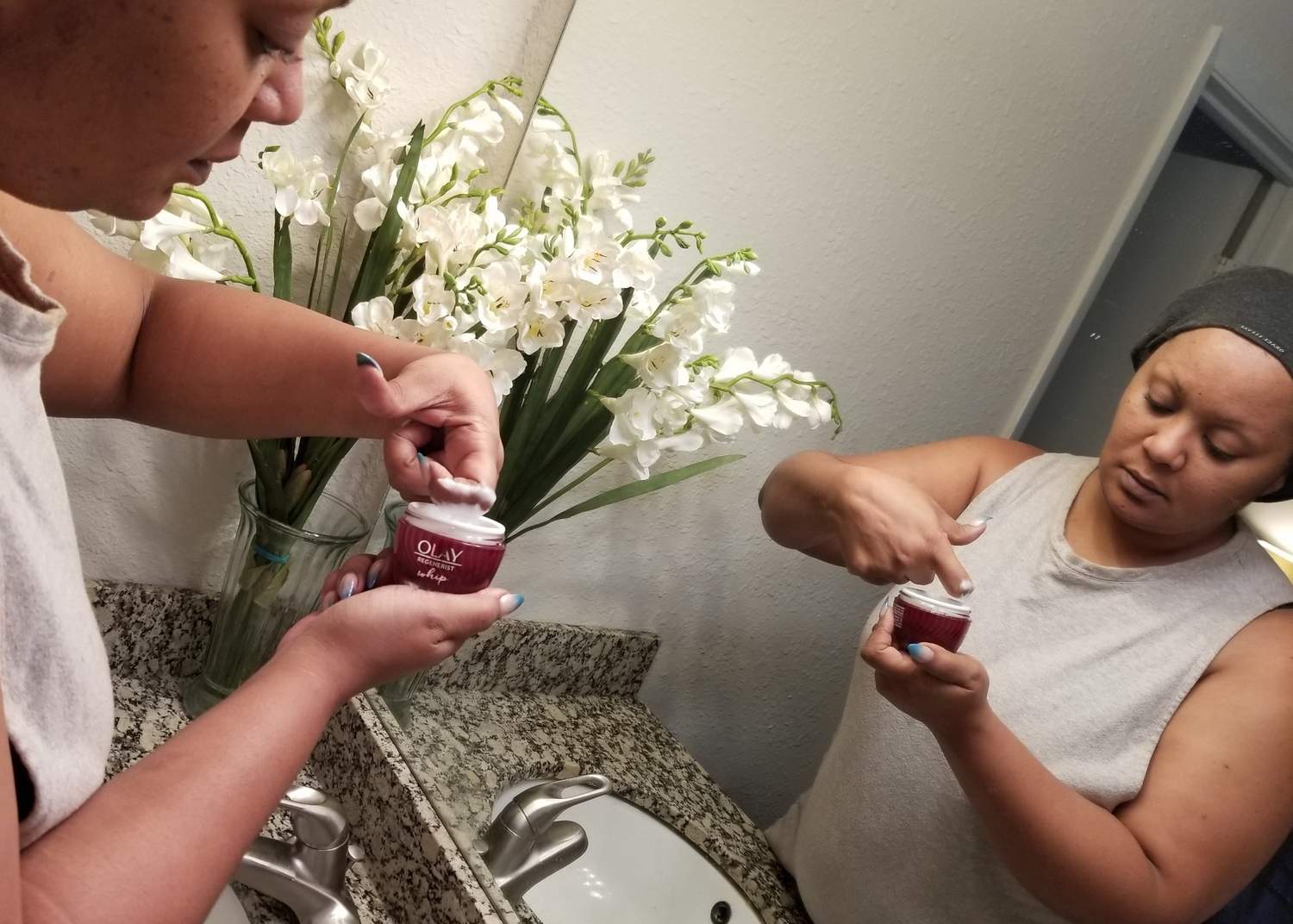 Funnily enough, I have braced this getting older thing, with a bit of amusement and humor… I now have moles on my face, like my aunts do. I have slight wrinkles on the top of my forehead. Gray hairs are starting to creep in, and I am just sitting here like, wow!
BUT, because my grandmother is goals and is flawless, I want to make sure I do all I can to look half as great as she does. So, a little pre-care is always good, right? While this Regenerist product from the Whips Collection gives you "Powerful Wrinkle Results Without Heaviness" I am most curious about the "advanced Amino-Peptide Complex II to regenerate surface cells." Hello hyperpigmentation.
And because my coffee game is strong, I want to make sure that my skin stays hydrated, moisturized, and that I can take advantage of a few of Olay Whip's 7 Skin Benefits in One:
Actively replenishes nourishing moisture– I could use this
evens skin tone appearance- come on skin goals
enhances brightness- a fresh dewy face? A girl could have more confidence with this
visibly smooths fine lines and wrinkles- Goals on goals on goals. My sister is flawless here.
minimizes the look of pores- listen. You get closes enough and it is a mess…
restores firmness + visibly- Yes suppleness! If I can look late 20s, I'd be happy! LOLOL
reduces dark spots. The BANE of my existence here…
If I could achieve half of these benefits, I would be over the moon!
So, I dove on in to give it a whirl and here are a few of my thoughts about Olay Whips…
I looooove the feel and weight of the product. It does not feel heavy or greasy. Which is weird, because of the hydration it provides!
I do not have to wait forever for it to set, as I get ready… for bed or for my day. You know what I mean… sometimes, before bed, your product can end up on your pillow? Girl. Not this!
It smells good! I know this is not one of the benefits, but it definitely is a perk.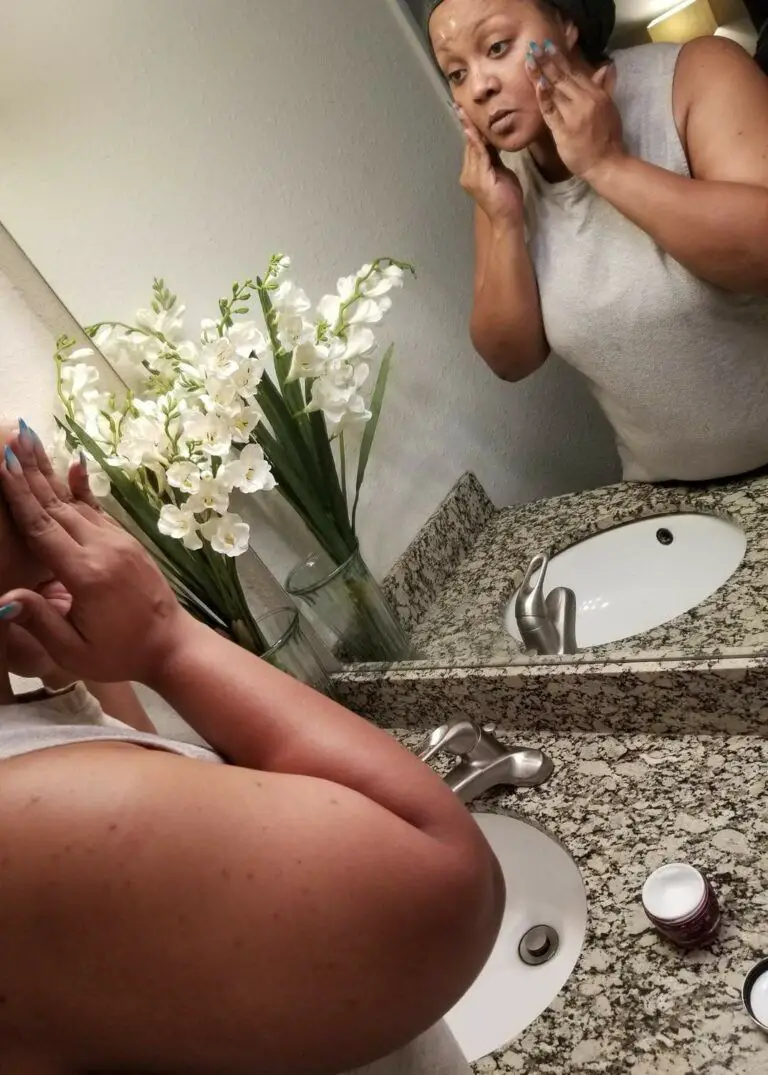 My skin feels supple? Taut? Young? I cannot place the right word, but the softness and vibrancy is so impressive! Like overnight I saw a difference, which only motivates me to keep this going…
If I had eyebrows, I would be more inclined to run about town fully barefaced! BUT, even with brows on, I feel a little more confident with just mascara and my moisturizer on. Who knew.
While my day to day does not require a full beat, it does feel good to know that I can use a product that works to help me feel a bit more confident about rocking no makeup AND works to address a few of my concerns.
I am going to keep on playing in this Olay Whips, using it before bed and in the morning after I wash my face. I have a few skin goals and if this can help me achieve them, then your girl is sooooo golden!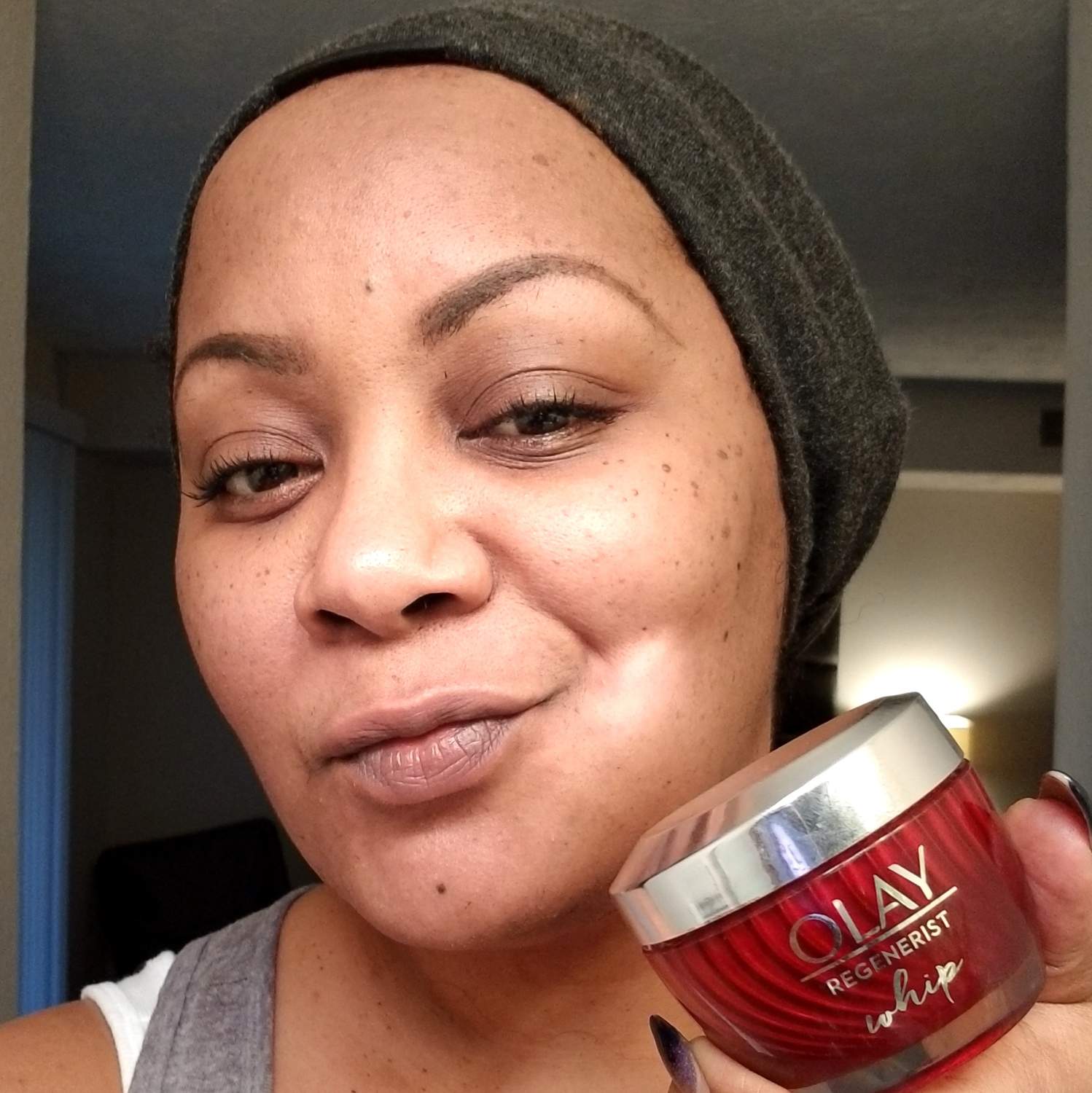 You can score your own free sample and learn more about Olay Whips here
Have you heard of this new product? What are you doing to take better care of you and your skin? Let's talk as I am serious about this mission!