Happy Monday! Hay girl, Hayyyy! How are YOUUUU Doing? Today, we are back with a new video, new conversations, and newness to share!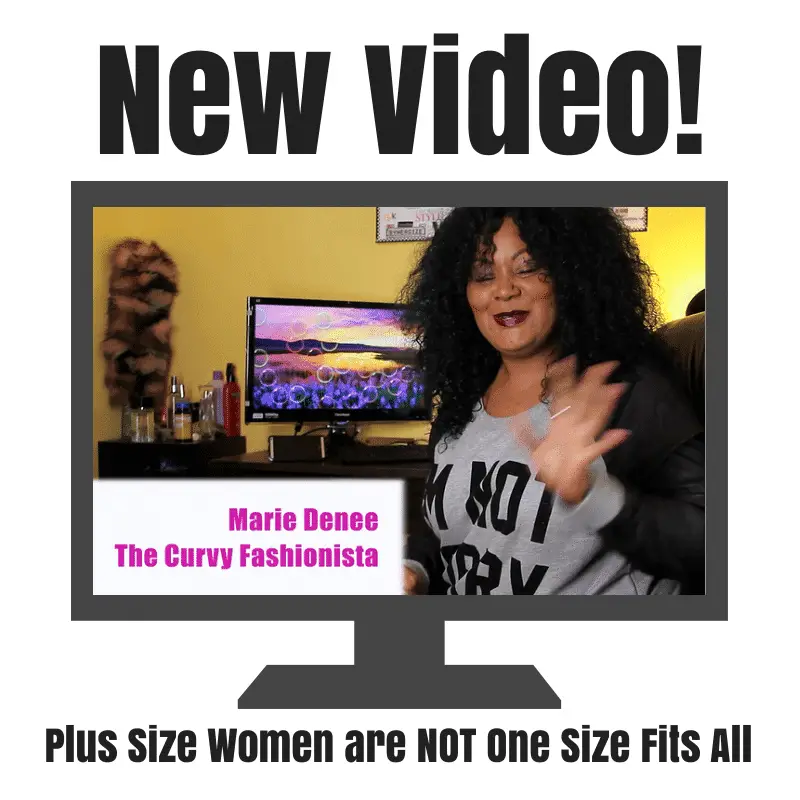 So I am getting the swing of this, playing around with and going all over the place with these videos, taking inspiration from YOU, the reader who has been leaving me comments, questions, and concerns all over our social media spots! Are you enjoying these videos?
Today's topic?
A few of you have made some interesting comments over on Facebook that I just HAD to address and talk about.
Plus Size Women are NOT One Size Fits All
What do I mean? Take a look at my latest video above!
What did you think about the topic? Was it a conversation you have had yourself? That you find yourself getting caught in? I had to address this as there are more and more plus size designers, brands, and retailers entering into the market, trying to give us what we have been asking for! I could go on about this, but I will continue to flush out posts and resources for you to maneuver through it all!
For my plus size B Cup rockers, check out this post and then be on the lookout for a little bra post later this week!
Okay, so I want to hear from you. I want to know what you would like to see more of, what questions you have about plus size fashion, what you are having issues with, and questions you have for ME!!!!
Let's talk it out! Are you ready? Shoot your thoughts in the comments below!