Did you know…
November 23rd is National Espresso Day and in honor of getting caffeine wasted and java jolted we thought it would be fun to also get your beauty wired with what? Caffiene, of course!  Yes our little stimulant friend's antioxidant and anti-inflammatory properties proves useful in beauty products by keeping our skin smooth and youthful. From eye care to body contouring we found some great product "brews" to share with you.
Bliss Triple Oxygen Instant Energizing Eye Gel
If a girl wants to flutter her pretty lashes then this oxygen infused revitalizer is a sure pick for a bright and confident wink. Powered by vitamin C, this cooling and hydrating eye gel contains stimulating caffeine which helps to reduce puffiness and the appearance of fine lines.  Who wouldn't want to look like they star on "The Young and the Rested"? Certainly not any of us TCFs
AHAVA Firming Body Cream
Ok! Let's firm up the skin on our curves with this silk textured power house of a cream.  Known for its Dead Sea minerals, AHAVA has formulated this gem to help reverse the process of skin aging due to the loss of collagen and elastin.  This spa in a jar not only firms but it nourishes, tones, smoothes and tightens.
Your hips won't lie if you commit to this cream because "Firming Body Cream has been clinically proven to improve firmness – in a series of month-long trials, 82% of subjects reported that the cream increased the firmness and tightness of their skin. 90% reported that the cream made their skin feel softer and more supple."
Website: www.ahavaus.com / Price: $38.50  
SkinCeuticals AOX+ Eye Gel 

When used daily, this preventive and corrective treatment combats signs of fatigue to restore a fresh, vibrant appearance around the eyes. This breakthrough serum-in-a-gel contains a synergistic antioxidant combination to protect the eye area from oxidative stress, while caffeine revives under-eye skin, reducing the appearance of puffiness.
Website: www.skinceuticals.com / Price: $87
Almay Wake Up Liquid Makeup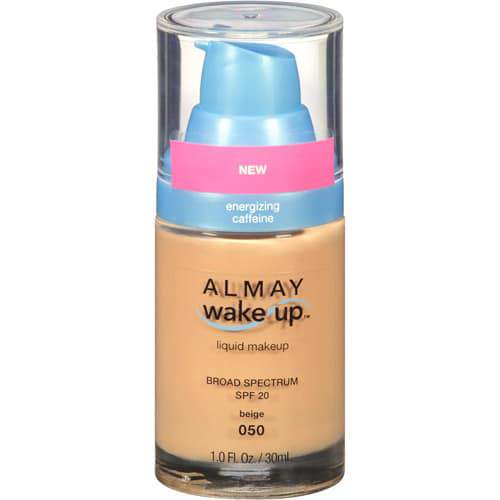 Rough night or morning? Tired skin? Well this lightweight formula is sure to help keep some secrets hidden.  No more dehydrated or flushed skin when you "wake up" your day with this foundation.  And if that's not enough this foundation offers sun protection (SPF20), super hydration (said to boost up to 132%) and a soft luminous finish. 
Website: www.almay.com / Price: $12.99
Kiehl's Facial Fuel Energizing Scrub – Skin Buffer for Men
We didn't forget about those of you who like to share a good caffeine moment with your honey. Yes, you can help him jumpstart his day with some good skin grooming.  This invigorating scrub helps to remove those unwanted dead skin cells and allows for a closer shave. It also minimizes ingrown hair and other shaving related irritations. Whaaaat? Can we say yes to smoother cuddlier skin?
Website: www.kiehls.com / Price: $20
BONUS!
Ohhhh and since we have a serious love of chocolate and to make you smile, dont forget that Godiva has a few gems for you!
GODIVA's Tiramisu Truffle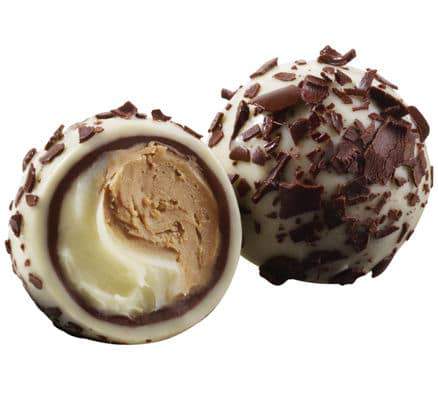 Inspired by Italy's popular Espresso dessert, GODIVA's Tiramisu Truffle is the perfect little bite-size dessert indulgence. Strong Espresso flavor is balanced by smooth mascarpone cream and a sprinkling of chocolate shavings. Available as part of the GODIVA Ultimate Dessert Truffle Flight or individually at GODIVA retailers nationwide. (CAN WE SAY YUMMMM)
Website: www.godiva.com / Price: $2.25/truffle; $16 for Truffle Flight collection
So what do you think? I mean from keeping ourselves addicted to the fabulous coffee- err caffeine, there are other fabulous uses for our bodies rather than drinking it! WHO KNEW!
DO you have items in your beauty closet that contain caffeine? Is this new to you or are you a makeup OG in this field? Let's talk about it… Do you have any caffeine tips that get your beauty buzzed?