Hopefully as much as I do!
I mean, it is no secret my affinity for the Sally Hansen Salon Effects Nail Polish Strips. I cannot even tell you the last time I have got my nails done… Maybe Jan? Anyways, so I have been playing around with the new colors, just switching from the pink and black striped ones (which I shared on Instagram. Follow me! MarieDenee) to a pink animal print today!
Out of curiosity, I tried them on my toes… and fell in love! But the kicker here is when I found out: Sally Hansen is introducing a limited collection for our toes! Featuring five new shades for our feet, this exclusive collection of Salon Effects is perfectly shaped for our toes!
SCORE!
Salon Effects for your toes, aptly called Pedicure Salon Effects!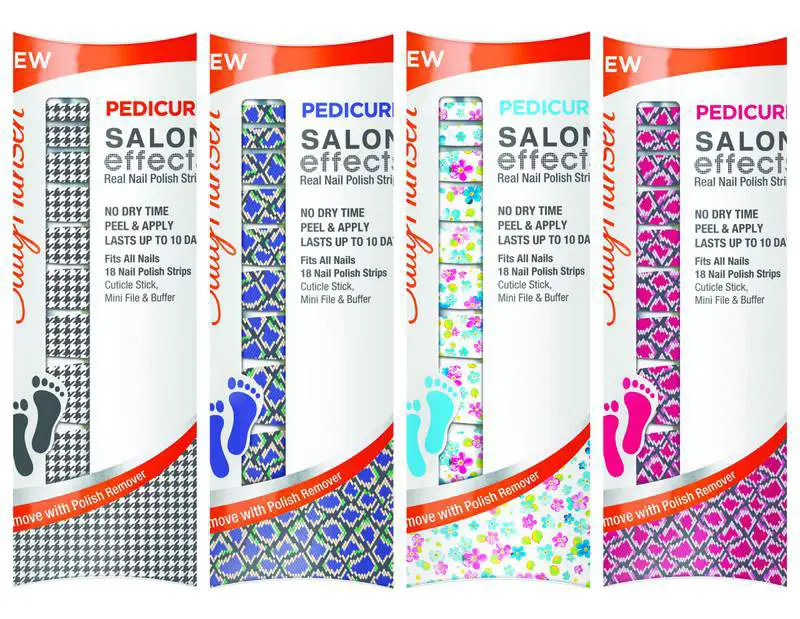 While they come in five shades, I do have four for you to take a gander at! Puppytooth, Snake, Rattle, and Roll, Strike a Posie and Pink Boa are shown above, respectively! Do you love these Salon Effects as much as I? I mean, while I adore those who can paint a mean nail, I do not possess those skills, although I do admire them on Pinterest.
You will be able to shop these and test them out by just heading out to your local drugstore!
How fun is this launch??? It was as if they were reading my mind. I am kind of excited about these Pedicure Effects and will be testing these out stat!!
What do you think? Will you rock the Sally Hansen Pedicure Effects?