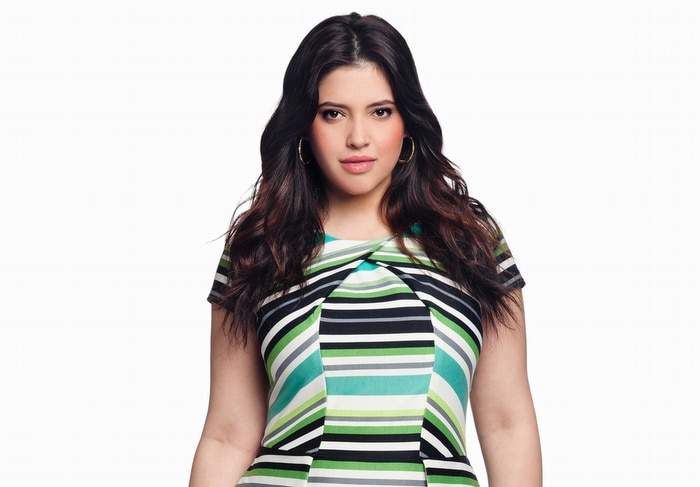 Stripes, colors, and fabric manipulation. Oh, and peplums too! This dress from Eloquii is quite sweet without giving you a toothache and I kind of really like it. Playful, sassy, and chic. I am thinking that this dress offers quite a few scenarios here that could give your closet some life here!
Have you ever shopped Eloquii?
I like the cuts. Skimming the curves without feeling to young, sophisticated silhouettes that offer style for the varying life activities, and a playful finish to give you just enough attitude. I have had the pleasure of rocking out to a few items. I even once wore this "dress" which should have been a top, but I didn't really know until I saw a picture. Yeah… leggings for sure under that puppy.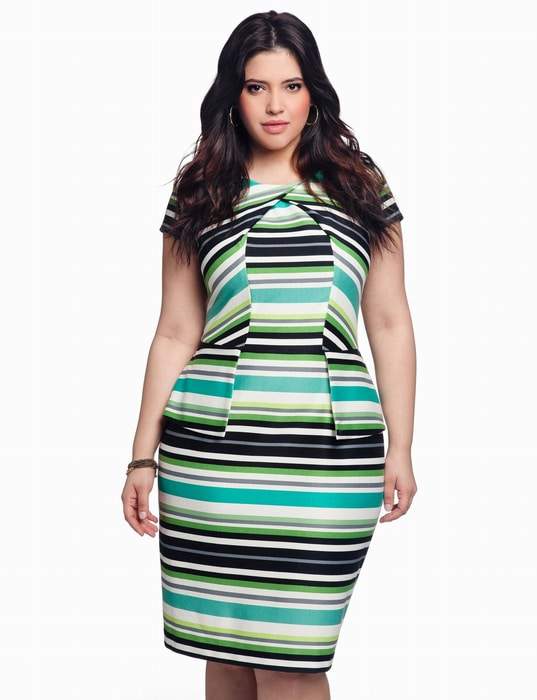 Anywho, I saw this dress and my curiosity was piqued. Enough so that I could already imagine where I could rock this little number. To teach, daytime event, and maybe even cocktails, if it fits how I imagine it would. The trick here would be the accessories.
You can score this Eloquii Pinstriped Peplum number here.
Is this something you could see yourself playing in? I mean, there definitely is room for defining your own style here and I think I like this… a lot.
How would you rock this? Is this something you could see yourself in? More than once? Leave a comment and let me know your thoughts!
Marie Denee
I am the Editor in Chic of The Curvy Fashionista. Often goofy. Forever emo. Always a Virgo. You can find me somewhere grooving to 90s R&B.