As I am still recapping the designers, the happy times, and the fashion, I thought I would take a break to share the looks I rocked while in New York!
It was warm; I knew my days would be long, so I needed to be both comfortable and somewhat fashionable! The only situation I found myself with was which outfit to wear where! But I think I figured it out!
You ready?
Day one: The Press Event and White Cruise
This was a slower day, with me having only two events! I knew the first event was more laid back, so I paired a Neon Yellow hi-lo top from ASOS Curve and my Dorothy Perkins leather mini. I paired my outfit with a pair of Simply Be gold flats for comfort!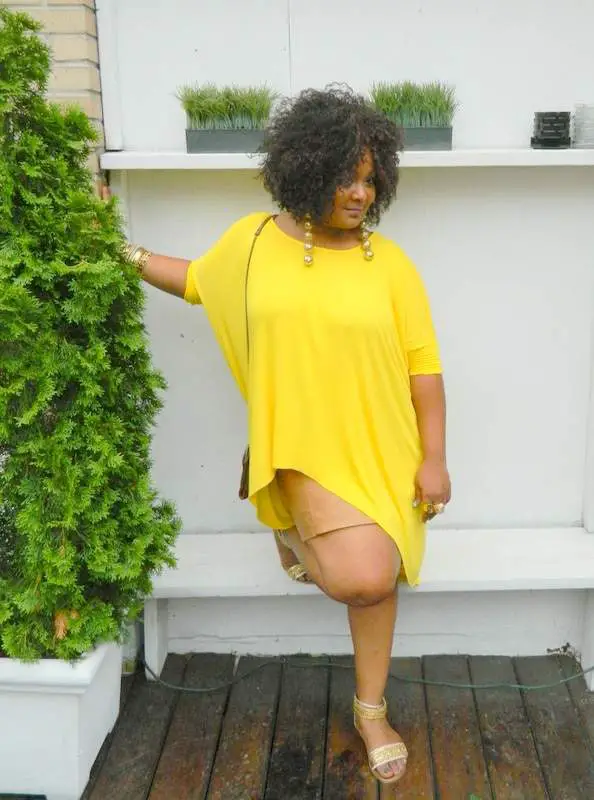 For the White Cruise, I wanted to rock a suit. I had planned on a white shorts suit, but it evaded me once more! So, I went the suit route, but opted for a white linen jacket from Spiegel and the white linen pants from Simply Be! I paired my suit with a great neon tank from Rachel Pally! Loved it! Flats were a must on a rocking boat!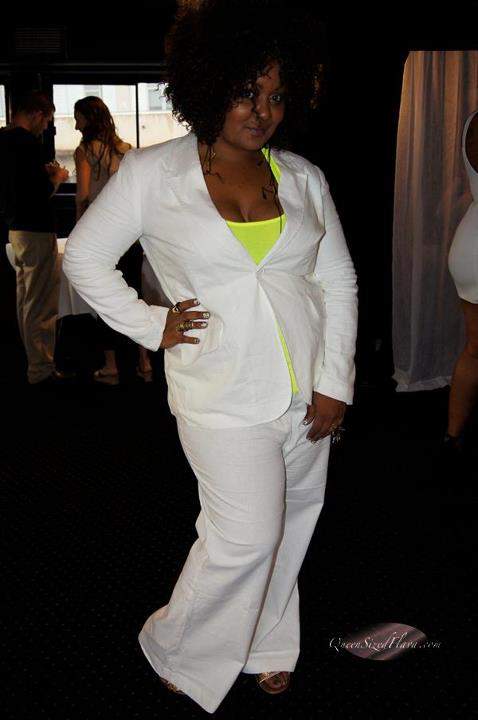 Day Two: Blogging 101 Panel and Networking Event
I did not want to fuss at all. So when I found this royal blue maxi skirt from Rachel Pally, I was quite excited! Even more so when I copped this ASOS Curve Bodysuit! How fun is this top?!  I just received these fabulous earrings from Beads by Aree that had me IN LOVE!  I was so comfy that I kept the same outfit on for the Networking party hosted by Catherine's!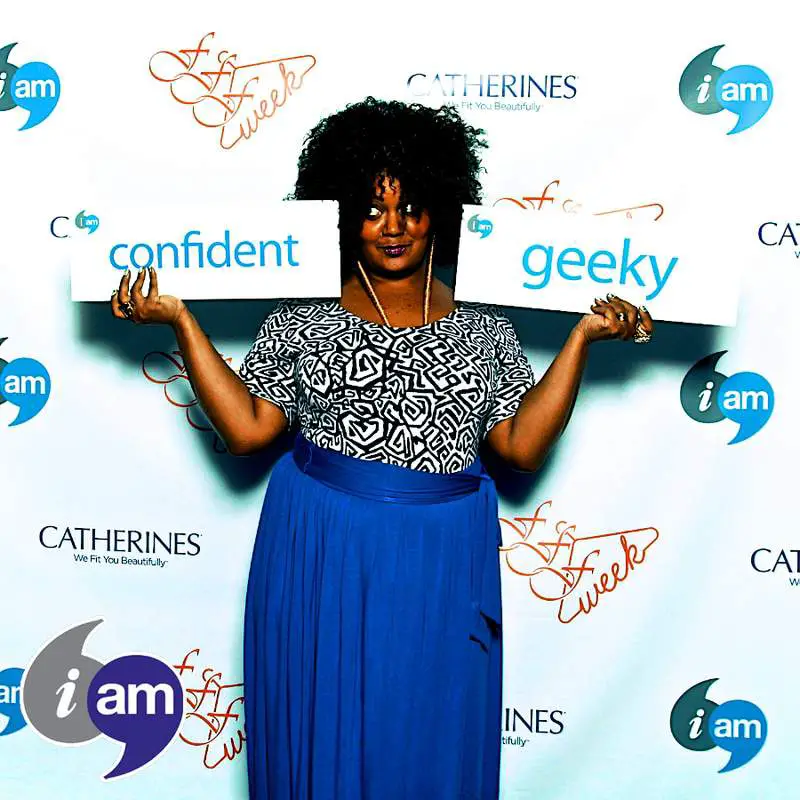 Day Three: Blogger Breakfast/party and Indie Designer Showcase
Waking up at the crack of dawn was definitely a challenge! So, I kept it simple in a Simply Be Jumpsuit. You know the one with the hearts? Yes…. I felt like a little girl in this jumper, but I did not care! I just scored these wedges from Just Fab with a few credits and was happy I did!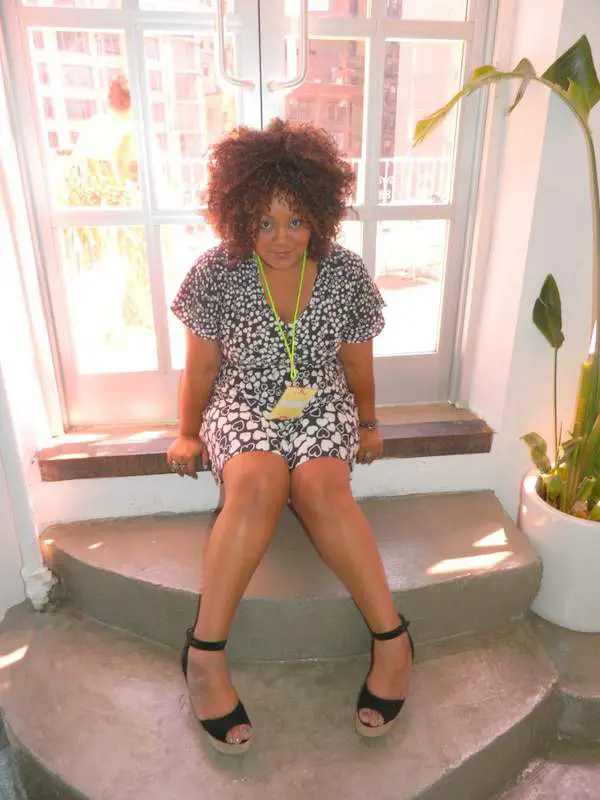 For the evening, I changed into a Rachel Pally teal number and was happy I did! My feet, at this point in pounding the pavement, were beyond sore, so I cheated and wore my jellies… but to my surprise and excuse, I was working and running around, so they fit the bill!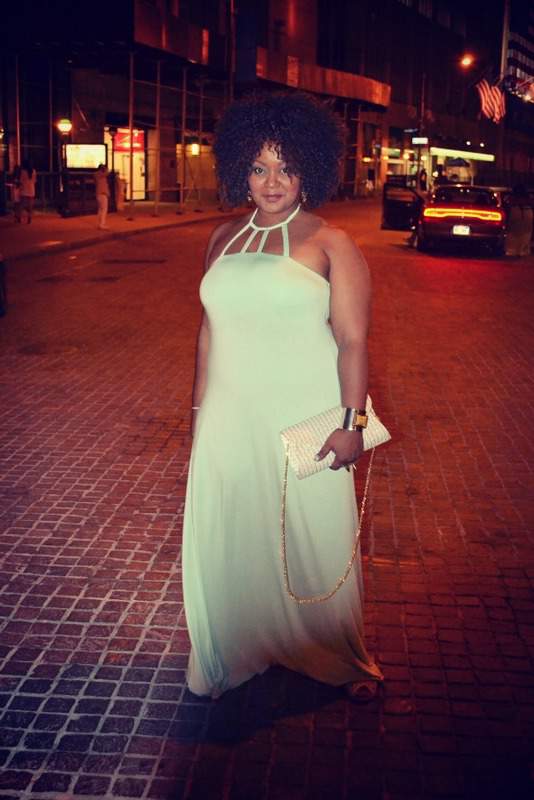 Day Four: Finale
With the only event to be had for the day, heels came out and the glitz and glam was on! I rocked a dress from Sydney's Closet via Sonsi that I had had my eye on for quite some time! Sweet! I paired with another pair of Just Fab shoes! What do you think!!

What do you think of my outfits? Which day/event did I rock it best?
Marie Denee
I am the Editor in Chic of The Curvy Fashionista. Often goofy. Forever emo. Always a Virgo. You can find me somewhere grooving to 90s R&B.