Did you catch our last fashion blogger spotlight? We featured French blogger Audrey of Big or Not To Big. Today, we continue our virtual tour of Europe with Belgian blogger Marianne of her eponymous blog Marianne Nykjaer.
This in-betweenie is a plus size model and has aspirations to be a stylist. Marianne speaks openly about her size and how it is defined by industry standards and offers a refreshingly upbeat body positive message. Marianne of Marianne Nykjaer is a plus size blogger YOU NEED TO KNOW!!!
Meet Inbetweenie Fashion Blogger, Marianne of Marianne Nykjaer!!
Blog: http://mariannenykjaer.com/
Age: 26
Height: 6'1″
Location: Belgium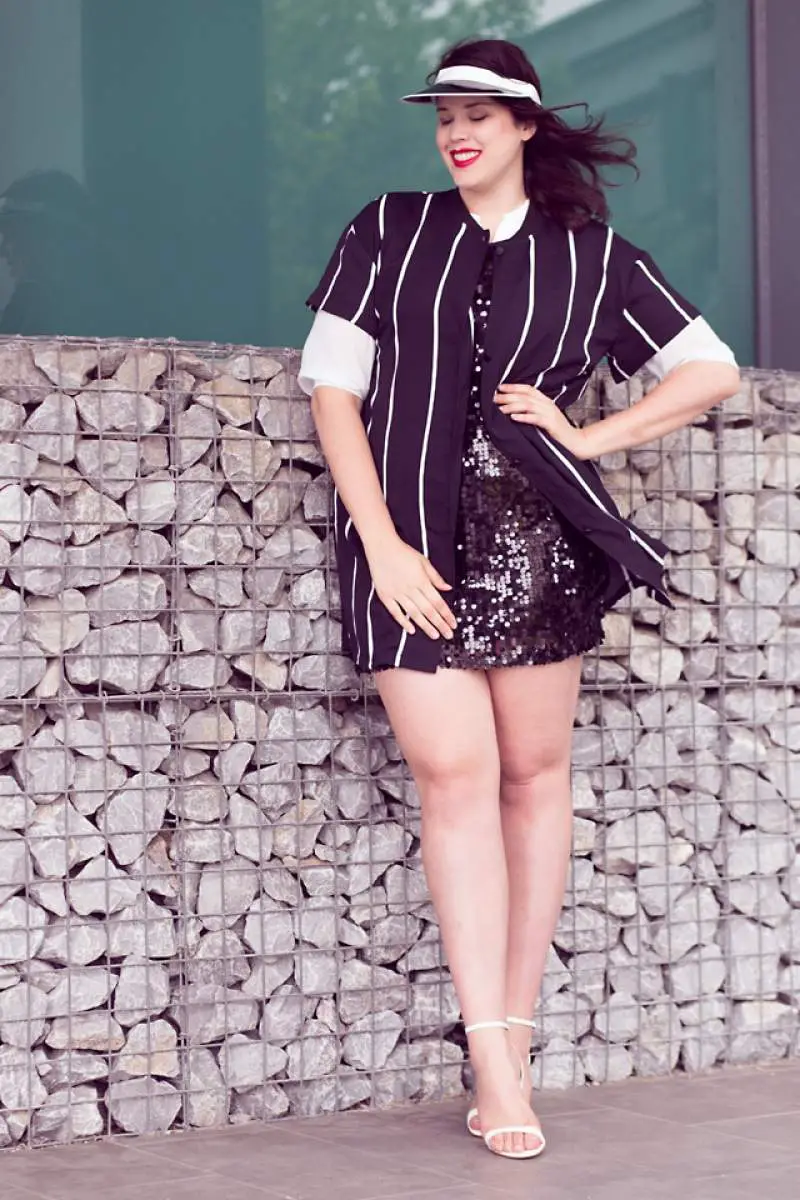 How long have you been blogging?
Two years
Do you blog full-time, for fun, as a hobby? Share your evolution!
I don't blog full-time yet, (hah! a girl can dream) but I wouldn't call it just a hobby either. It's a passion and a mission.
I doubted myself for years, wanting to start a blog but being to afraid to actually do it. I let the fear hold me back. Now, I just regret that I didn't start it sooner, it's just been this amazing journey so far!
What inspired you to become a fashion blogger?
I was so incredibly bored with the attitude towards fuller women and fuller fashion in my environment. Everything I saw and read was about covering yourself up and outfits that are "slimming" and "flattering." Knowing your body and knowing what "works" can be very helpful sometimes, but who wants to wear A-line skirts and V-neck tops with sleeves for the rest of their lives?
I also wanted to have a platform to talk about body positivity and inspiration at any size, and both my blog and my modeling (I've been a plus size model for 5 years now) are a great way to do that.
So that was the main drive for my blog: I want women to experience again that fashion is fun. Why let fashion rules restrict you when it is such a great way to express yourself? Life is just too short for boring clothes!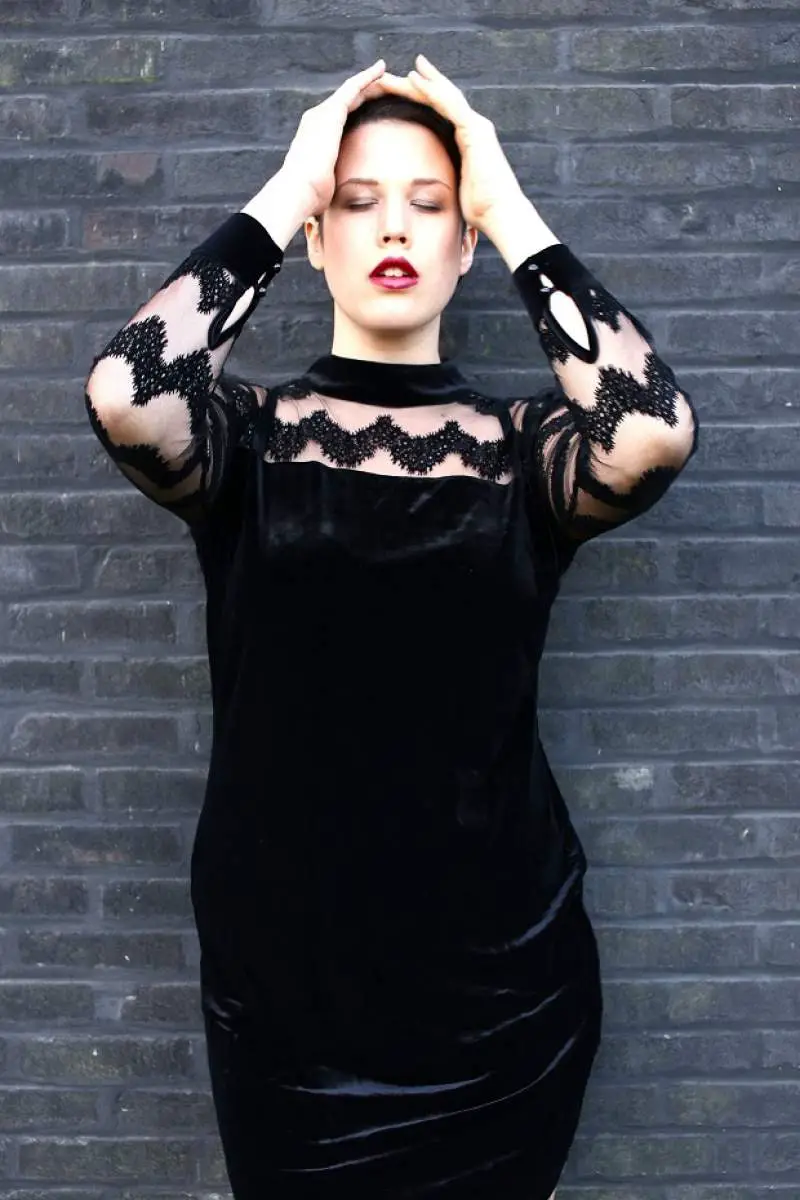 What is your favorite asset? Your legs, arms, waist? How do you play that up?
I basically love everything about my body, haha, but I'm definitely a big fan of my legs. I like flaunting them in skirts and shorts, and I don't shy away from minis either! Although I'm very tall, I usually wear heels to elongate them even more (and because I just love wearing heels, haha). People are going to comment on my height no matter what I wear, so I might as well just go for it!
I also tend to pose in a way that highlights my legs, haha. At first I didn't even realize I was doing it, but now I'm just milking it and calling it my signature pose!
What are the challenges, if any, you face in being tall and plus size?
Growing up was very difficult. I was always the giant kid, taller than all the boys and the heaviest in my class. I wore adult clothing by the time I was 12, and I never felt elegant (I knocked stuff over all the time… still do!) All the popular girls were these slim petite blonde girls (at least, that's how it felt at the time) and I would never fit in even if I tried because of my body type.
I was so ashamed of my size and so ashamed of my height, and I would have given everything at the time just to be short and cute and girly. I think a lot of tall women feel that way actually, like they wish they could shrink.
What's your favorite thing about being tall and plus size?
Now that I'm older and (slightly) wiser, I am madly in love with my body type. If I were to describe myself, I'd use the word amazon. A strong, tall, bad ass woman. I wouldn't have it any other way.
I feel like my personality and confidence has finally caught up with my body. I was trying to fit in when I was – literally – born to stand out! Well, not anymore: people are going to stare, might as well give them something awesome to look at.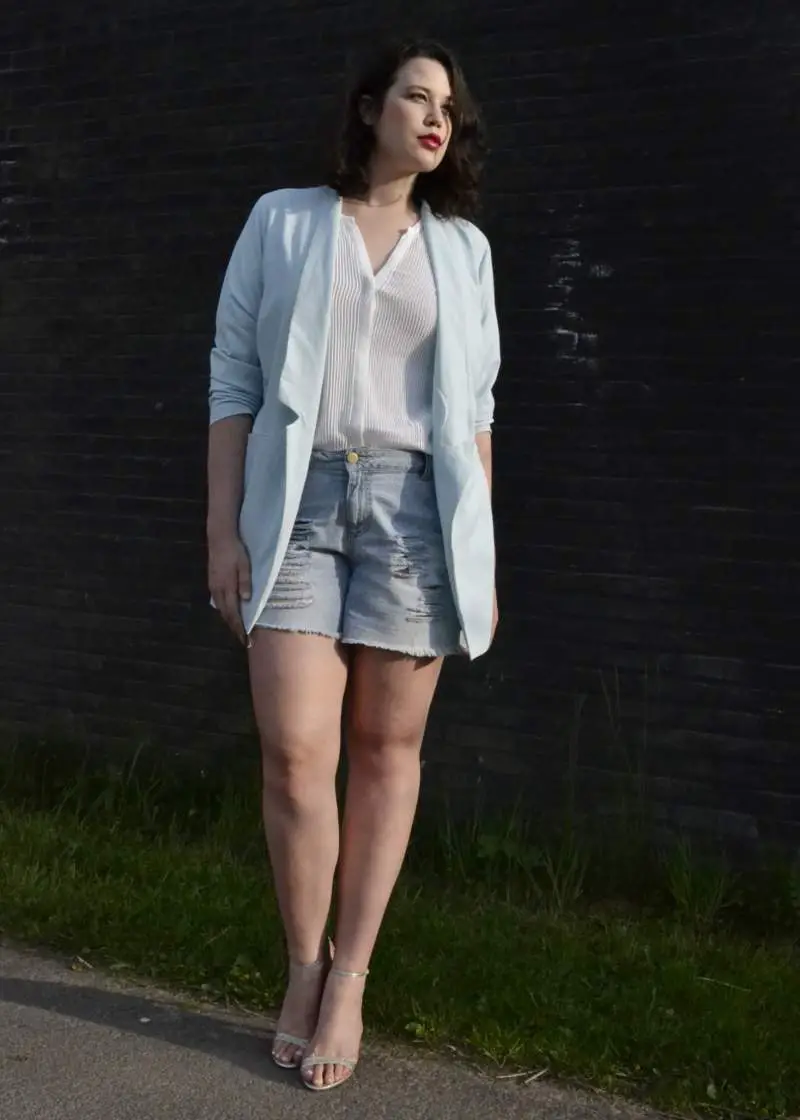 What's your favorite thing about being a blogger?
I get excited with every new follower, comment and opportunity. I honestly still find it weird when people say they've been reading my blog. In my mind, I'm still just writing for myself haha.
My all-time favorite thing is when I get messages from girls saying they feel more confident and sure of themselves after reading my blog. A message like that will bring me to tears, it's the best thing ever.
I don't really care all that much about how many people follow me on Insta and how many readers a post got… To know that you've made an impact on someone else's life just by being yourself is incredible.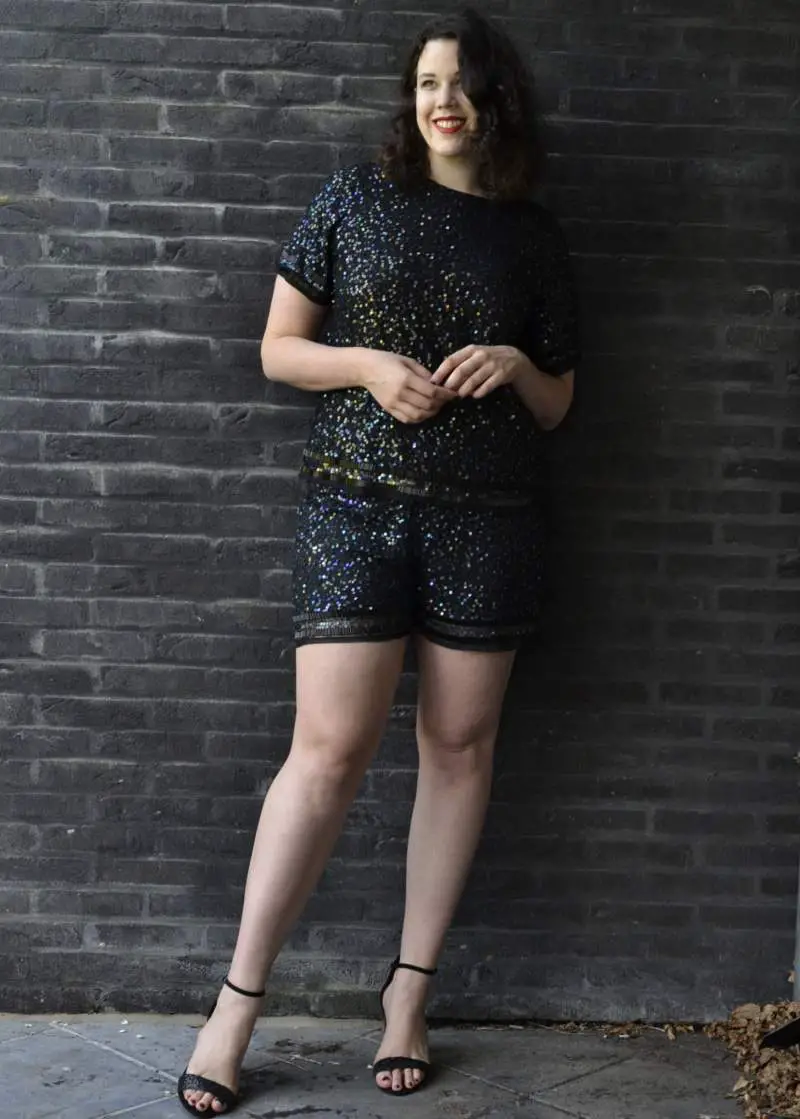 Who/what are your favorite designers/brands?
Balmain, Givenchy, Dolce&Gabbana and Elie Saab are my absolute favorites. I don't think I would be able to stop smiling if I could ever buy one of their pieces. Perfection.
In plus size, I love Junarose, ASOS and Carmakoma. I'm also quite curious about Eloquii, but I haven't ordered anything from them yet.
Describe your personal style.
Someone once described my style as "trashy chic." I don't know if that's true, but I do really like shiny stuff and miniskirts! If it's black and it has sparkles on it, I need it. Black is definitely a happy color. But I also love buttoned-up blouses, collars, midi skirts, socks in sandals, vintage dresses, bowties…
So it's like trashy meets granny with a hint of unicorn. Or something like that.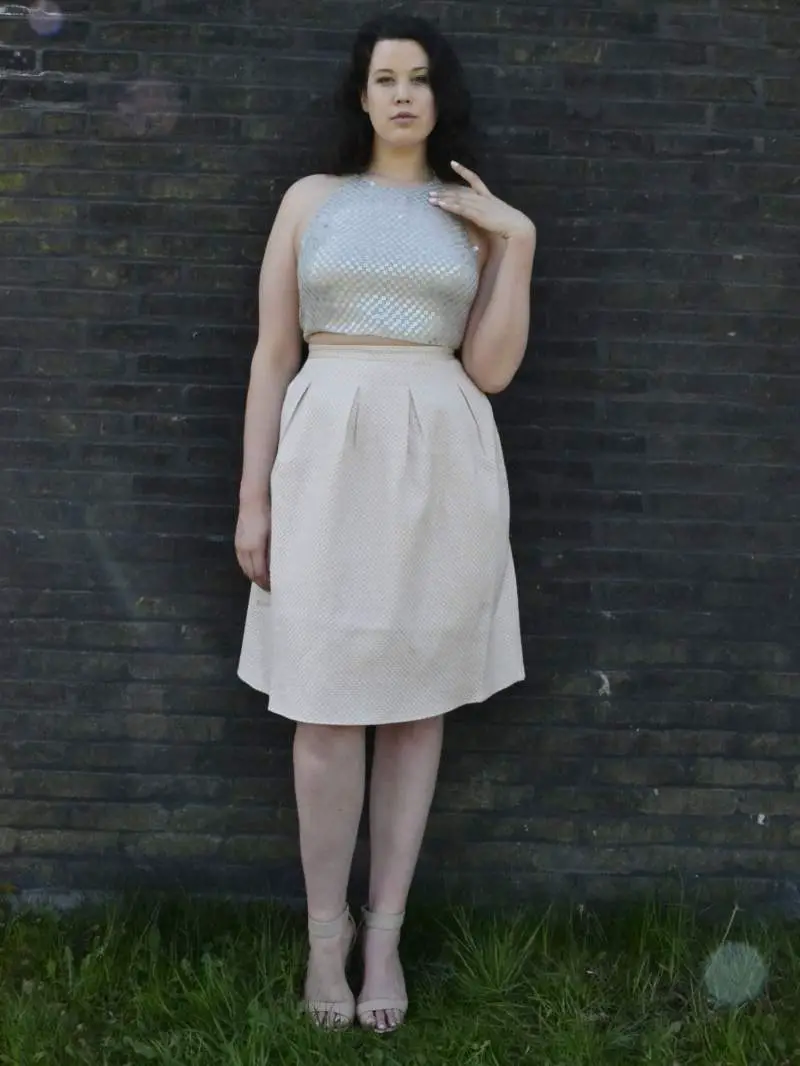 Which bloggers inspire you? Plus or straight size! Any bloggers currently on your radar?
In the US, it's mainly the holy quartet of Girl with Curves, Nicolette Mason, Gabi Fresh and Nadia Aboulhosn. They are all so unapologetically themselves and putting themselves out there, it's crazy inspiring.
I also really like Dressing Outside the Box. That girl has amazing style!
I have about a billion bloggers I follow (I got on Instagram only 2 months ago, and I'm already severely addicted…), but one of my all-time favorites is definitely Man Repeller. She's so funny. And although not bloggers, I'm very much into the Kardashians. Always have been, I always knew they'd make it in fashion one day!
What do you think about where plus size fashion is today versus a few years back?
I think it has made a huge evolution. Where I live, there is still a long way to go, but exciting things are happening all over the world. I can't WAIT to see how the plus size fashion scene will look 10 years from now!
What do you think or hear from readers, is one of the biggest myths about plus size fashion?
That we don't WANT fashion. I hear that all the time. Like, we're just fine settling for white leggings and tunics and muumuus and boring non-fashion stuff. Really? Nah.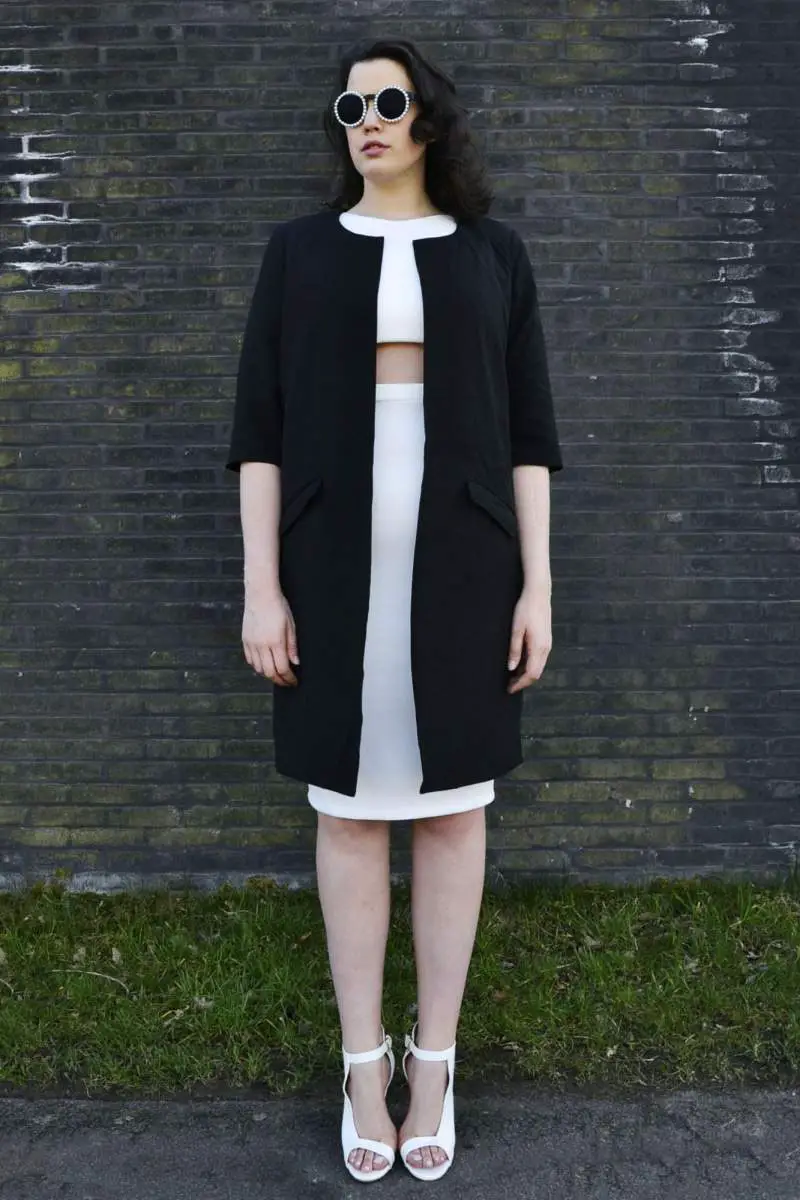 Are you working on anything or have anything to share? Anything else you want The Curvy Fashionista's readers to know?
Find me on Facebook at www.facebook.com/mariannenykjaertheblog or Instagram at www.instagram.com/mariannenykjaer.
You only have one body, so love the one you're in!
Lastly, what does Curvy.Confident.Chic mean to you?
It's a perfect example of the exciting things happening in plus size nowadays: more and more women are realizing that being curvy doesn't mean you shouldn't be confident!
Be sure to check out Marianne's blog at MarianneNykjaer.com!!
Do you dig her style? Which look is your fave? Let's talk about it below!!
Are you a personal style blogger?
Want to be featured?
Make sure you fill out your deets here,
so that we can feature you!
Looking for more plus size blogger style inspiration?
Make sure you check out all of the other plus size blogger spotlights!
Aaronica
One dope woman/mom/wife/entrepreneur learning to conquer the world one cute outfit at a time.