TGIF, riiiiigghhht??? We're getting all geared up for a long holiday weekend aaaannnd it's time for another Fashion Blogger Spotlight! Catch up with last week's featured blogger April of What April Wore and then learn more about this week's blogger – LuAnne of Weesha's World. Luanne is one of the first plus size bloggers I followed. I was immediately drawn to her feminine but edgy bohemian style, but also her straightforward and honest discussions of body image.
LuAnne is an inspirational blogger in more ways than one. She really is a plus size blogger YOU NEED TO KNOW!!!
Meet LuAnne of Weesha's World!!
Blog: Weesha's World / www.iamweesha.com
Age: 30
Height: 5'7″
Location: Dubai, U.A.E
How long have you been blogging?
I have been blogging for around 8 years now. I initially started my blog as an anonymous diary and it evolved into a fashion diary.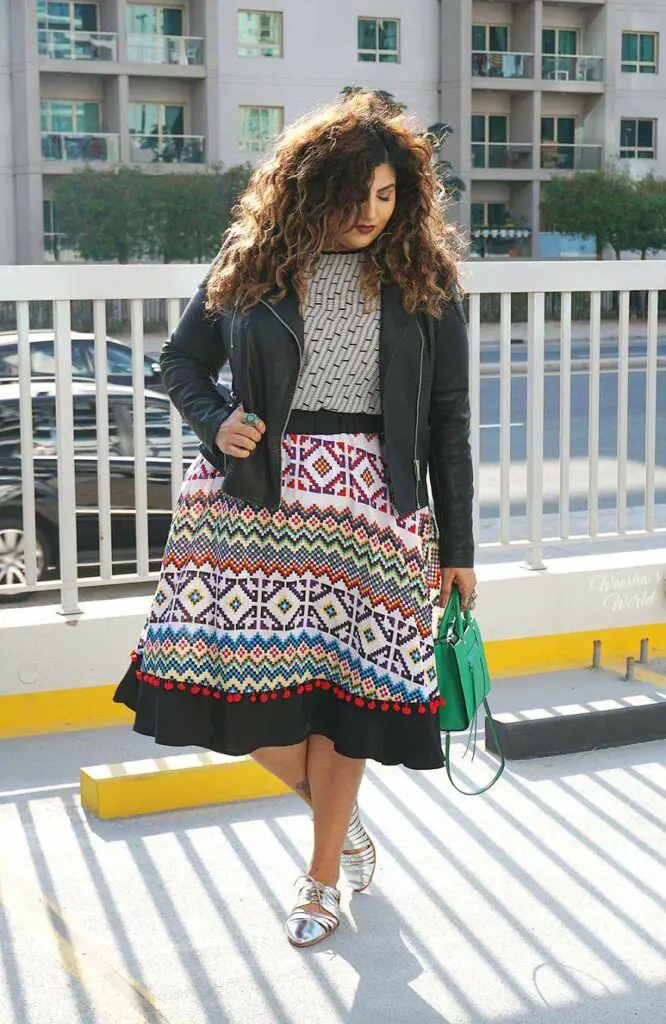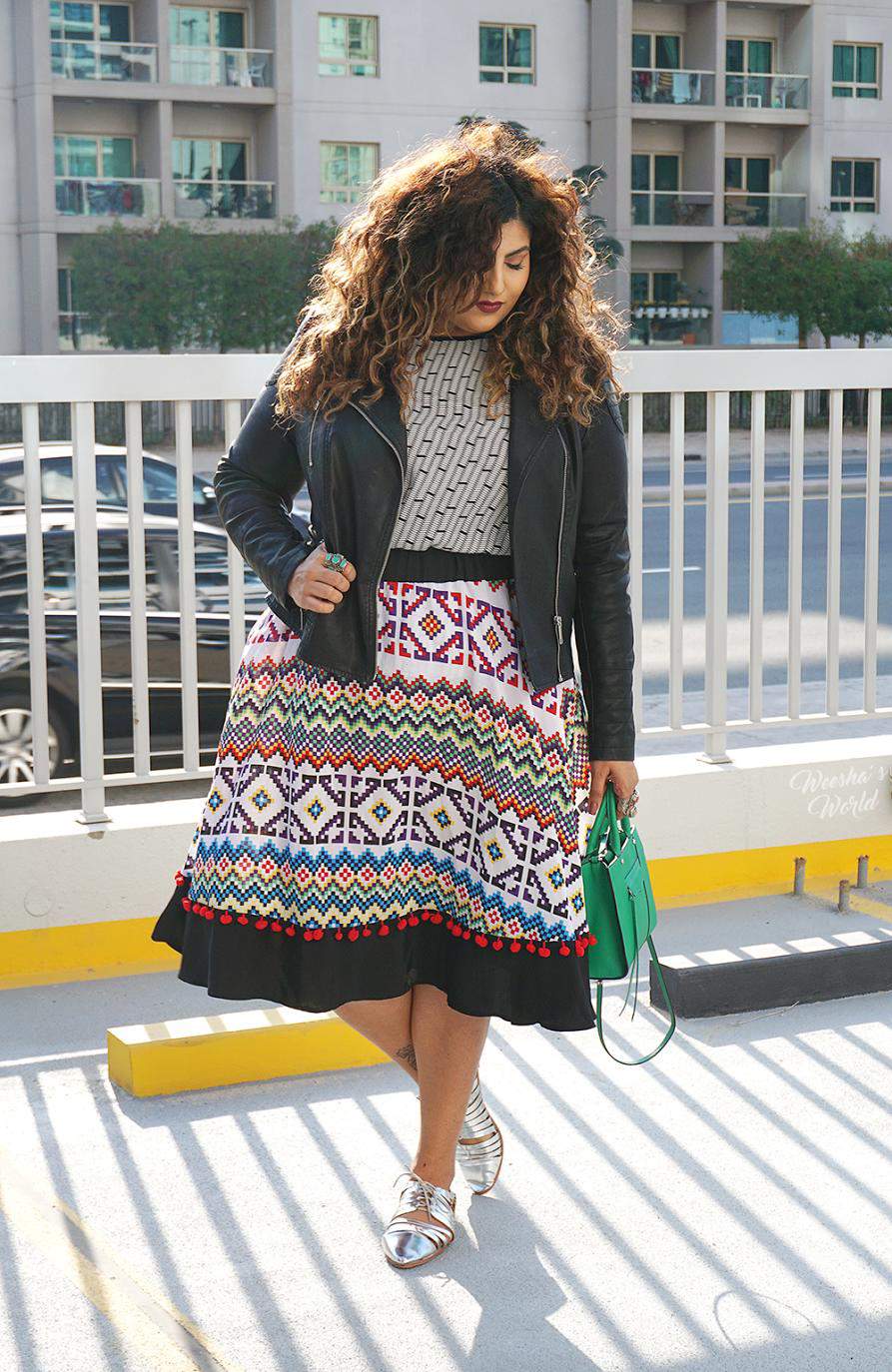 What or who inspired you to become a fashion blogger? What led you to it?
I saw Mia Tyler on TV, Googled her, and it led me to a few plus size fashion blogs – this was such a life changing moment for me. First of all, there was Mia Tyler, walking a runway and being unapologetically fat.
Then, there were these amazing plus size bloggers like Stephanie Zwicky and Marie who have amazing style and confidence. I had never seen anything like it before, and it inspired me to start sharing my outfits.
Do you blog full-time, for fun, as a hobby? Share your evolution!
I work as a freelance social media specialist so it gives the time to work on my blog. I wouldn't say I blog full time yet because the blogging scene in Dubai hasn't evolved to that standard yet, but I am working on it!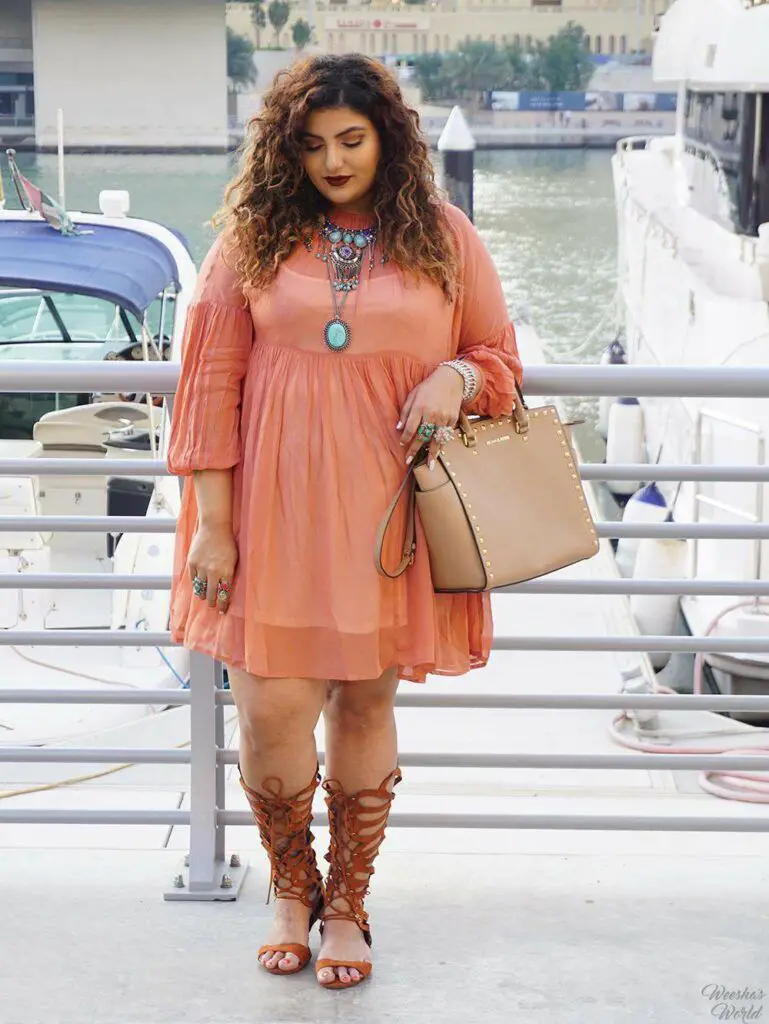 What is your favorite asset? Your legs, arms, waist? How do you play that up?
Lately, I've had this new-found love for my brown skin. I am Indian, and our culture is obsessed with being light skinned. It's always been a nagging insecurity of mine ( among other things) and while I grew to love and accept my body, I realized I was still the girl who would say no to a beach day because I didn't want to get darker.
Following a bunch of bloggers who prove melanin is a gorgeous thing definitely helped a lot, and I had to train myself to tune out my mom's voice about fairness creams. Nowadays, I love wearing bright yellow and red hues that compliment my skin tone and sexy tops that show off my tan shoulders and arms.
What are the challenges, if any, you face regarding being plus size?
I've had a lot of challenges dealing with my parents. I'm the only fat one on both sides of my extended family and sometimes it feels like my parents are embarrassed about it. I actually blogged about one of the tipping points in my life where I was supposed to be a bridesmaid for my cousin's wedding and the pressure from my parents resulted in me having a relapse.
Things like telling me my arms were too big to wear sleeveless or putting me in shapewear when I was 13 years old stuck with me into adulthood, and if it wasn't for the plus size blogging community, I wouldn't be the confident person I am today. At the end of the day, I just want to be respected and not considered less than just because I'm fat. Hopefully, my parents and the rest of the world will realize that one day.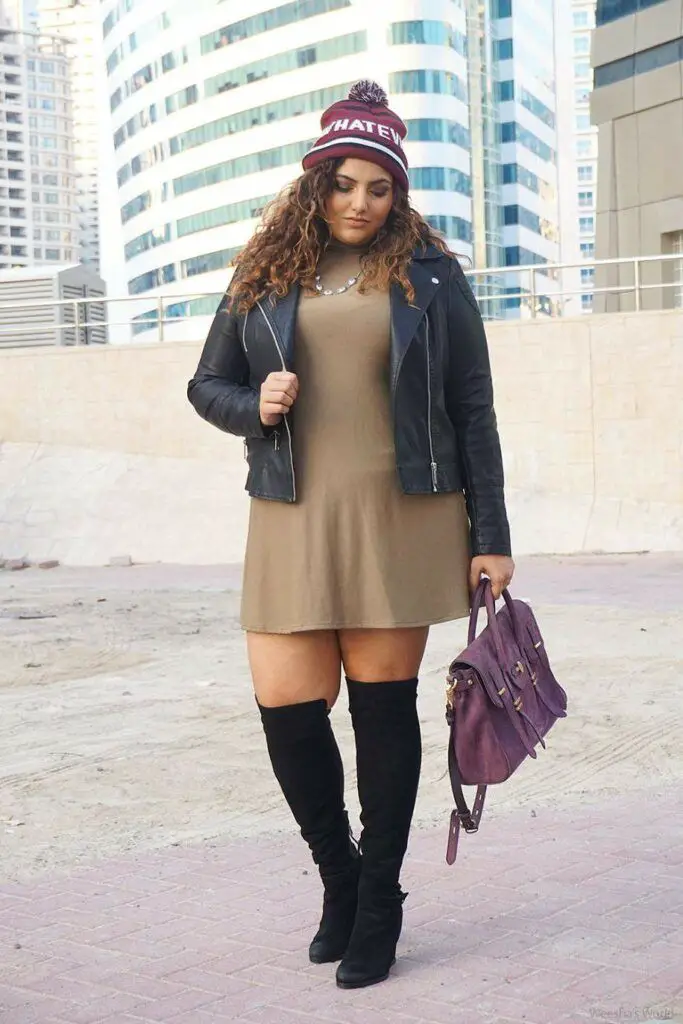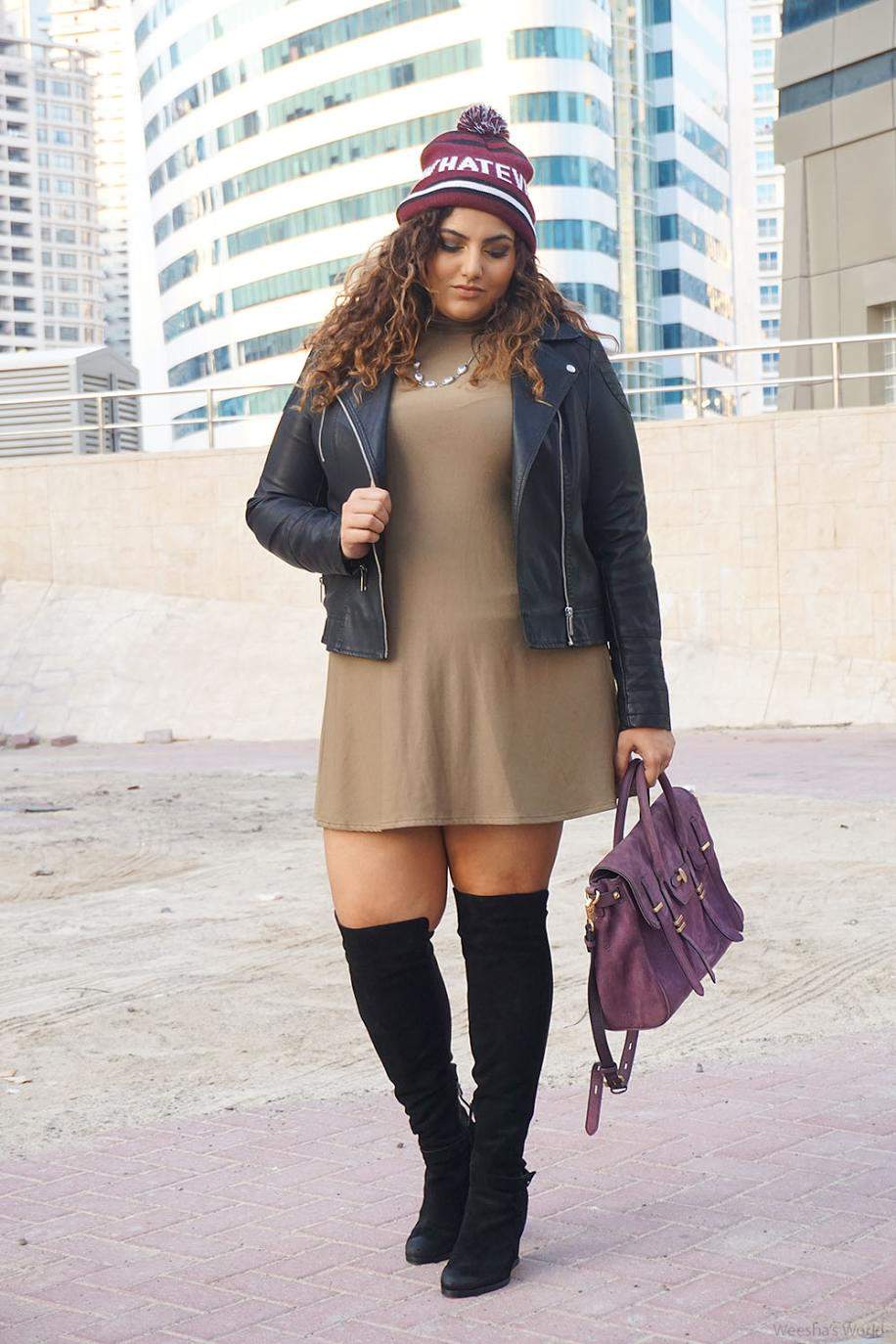 What's your favorite thing about being plus size?
Honestly, if I wasn't fat, I wouldn't be as empathetic as I am. I judge people on their personality instead of looks because that's how I would like to be judged. I know what it feels like to be left out, picked on, insecure, and I think being fat made me a better human being. I'm not saying that you can't be those things if you are thin, but my personal struggles with being fat contributed to me having more empathy for others.
What's your favorite thing about being a blogger?
The other bloggers! I have made so many friends across the world, I love how supportive and encouraging everyone is, especially within the plus size community.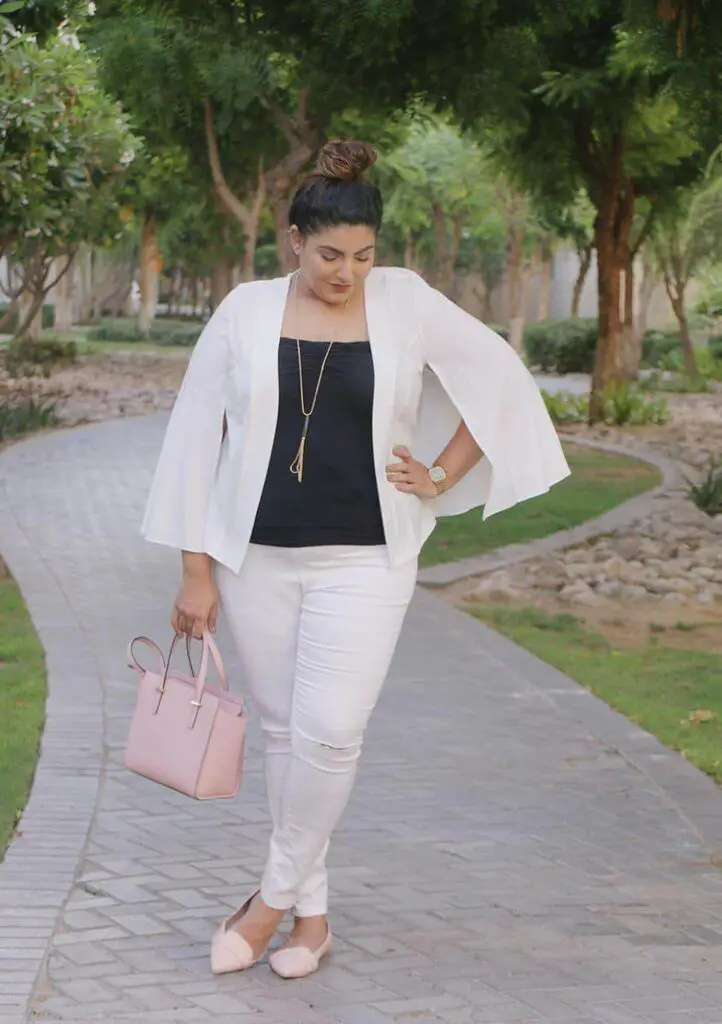 Who/what are your favorite designers/brands?
I would say most of my wardrobe consists of Forever 21 Plus, Dorothy Perkins and ASOS, mainly because their ranges are affordable and trendy. There's definitely been an increase in plus size brands in Dubai – we have Forever 21 Plus, Evans, Yours Clothing, New Look Curves and River Island Plus is coming soon. I shop at all of those brands (my poor wallet!)
Describe your personal style.
I think my style is eclectic with a strong boho influence. If I like it, I wear it, so sometimes I'm in a bomber jacket and trainers, and other days, I'm in a flowing maxi dress with loads of silver jewelry.
Which bloggers inspire you? Plus or straight size! Any bloggers currently on your radar?
It's a long list, but here goes:
I could go on but I'll stop here 🙂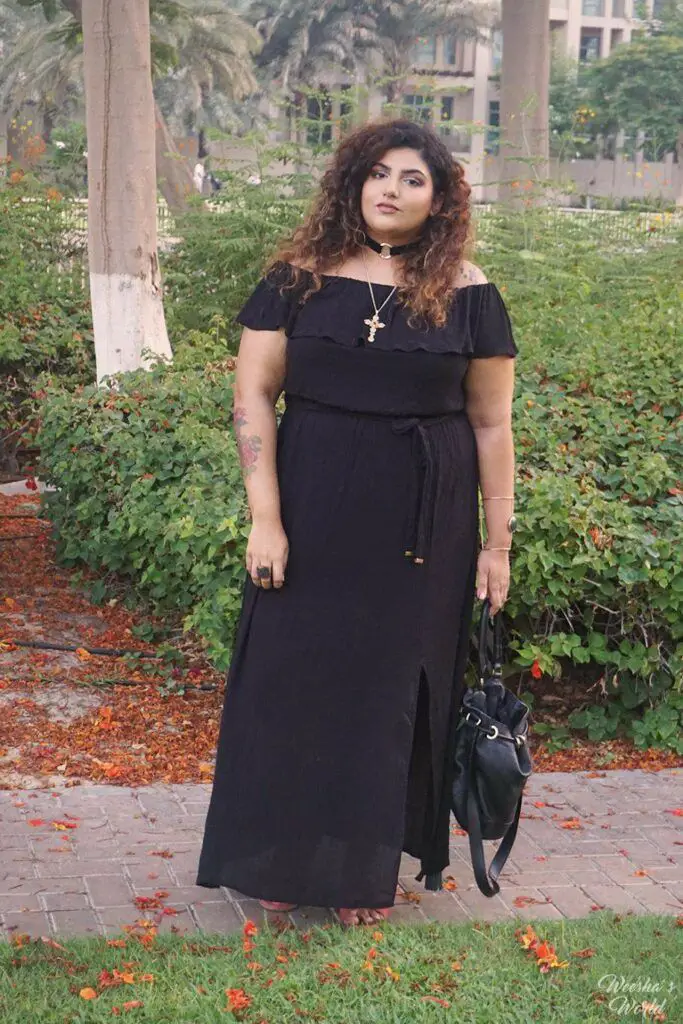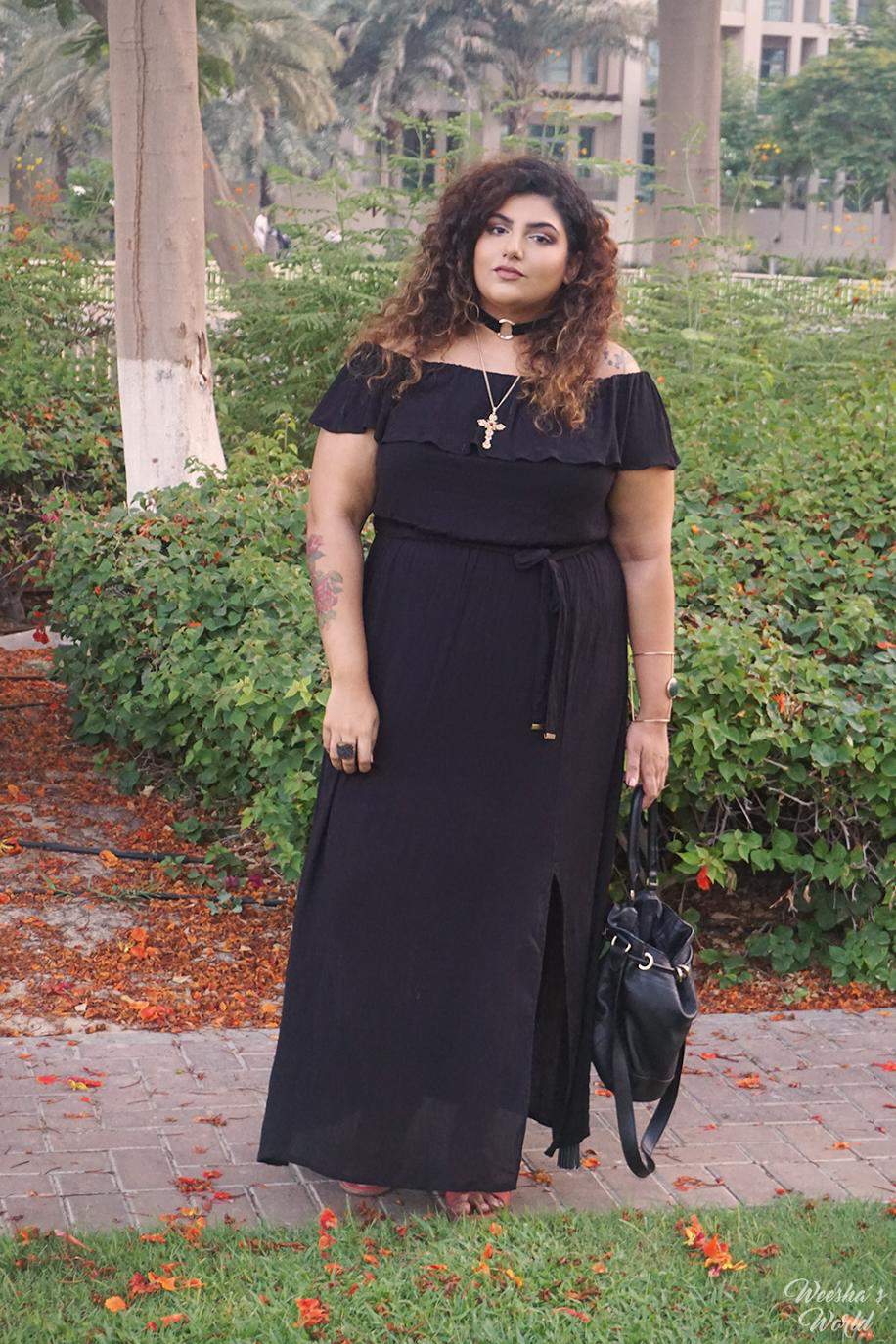 What do you think about where plus size fashion is today versus a few years back?
I think we actually get choices now. I remember a few years ago I would buy something just because it would fit me or I could "make it work". Now, brands are seeing the value of plus size consumers and we have a bunch of indie brands as well. It still has a long way to go, but it's a huge improvement from a few years ago.
What do you think or hear from readers, is one of the biggest myths about plus size fashion?
That plus size girls can't wear ______. We can wear anything we want, not everything has to be flattering (i.e make you look slimmer) and you don't have to cover up more because you have fat body parts.
Are you working on anything or have anything to share? Anything else you want The Curvy Fashionista's readers to know?
I am working on launching my own jewelry store by the end of the year- wish me luck!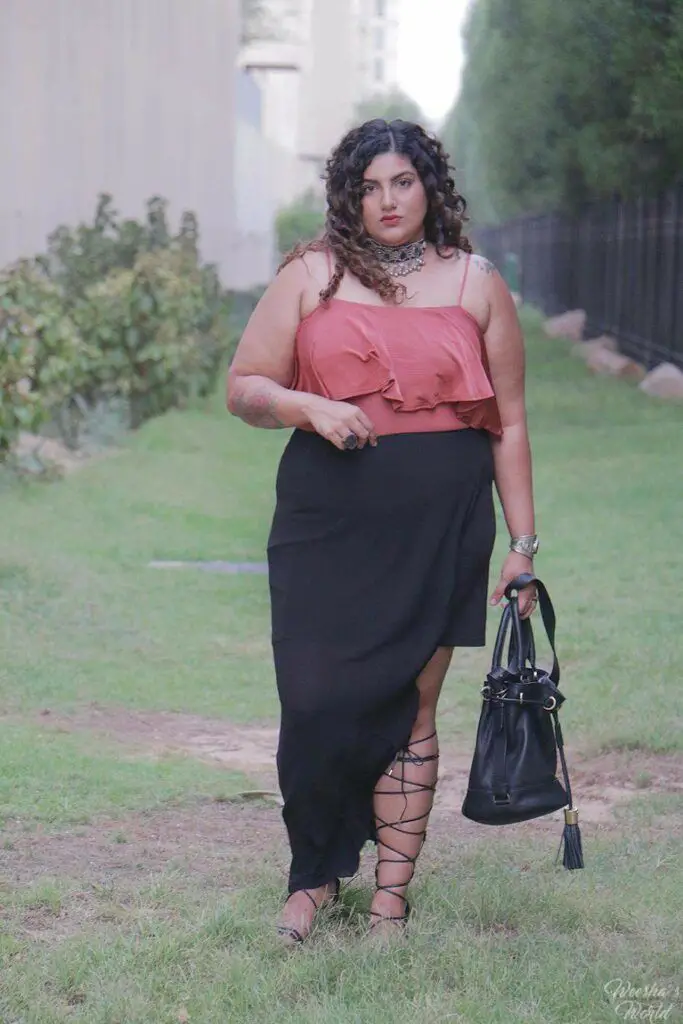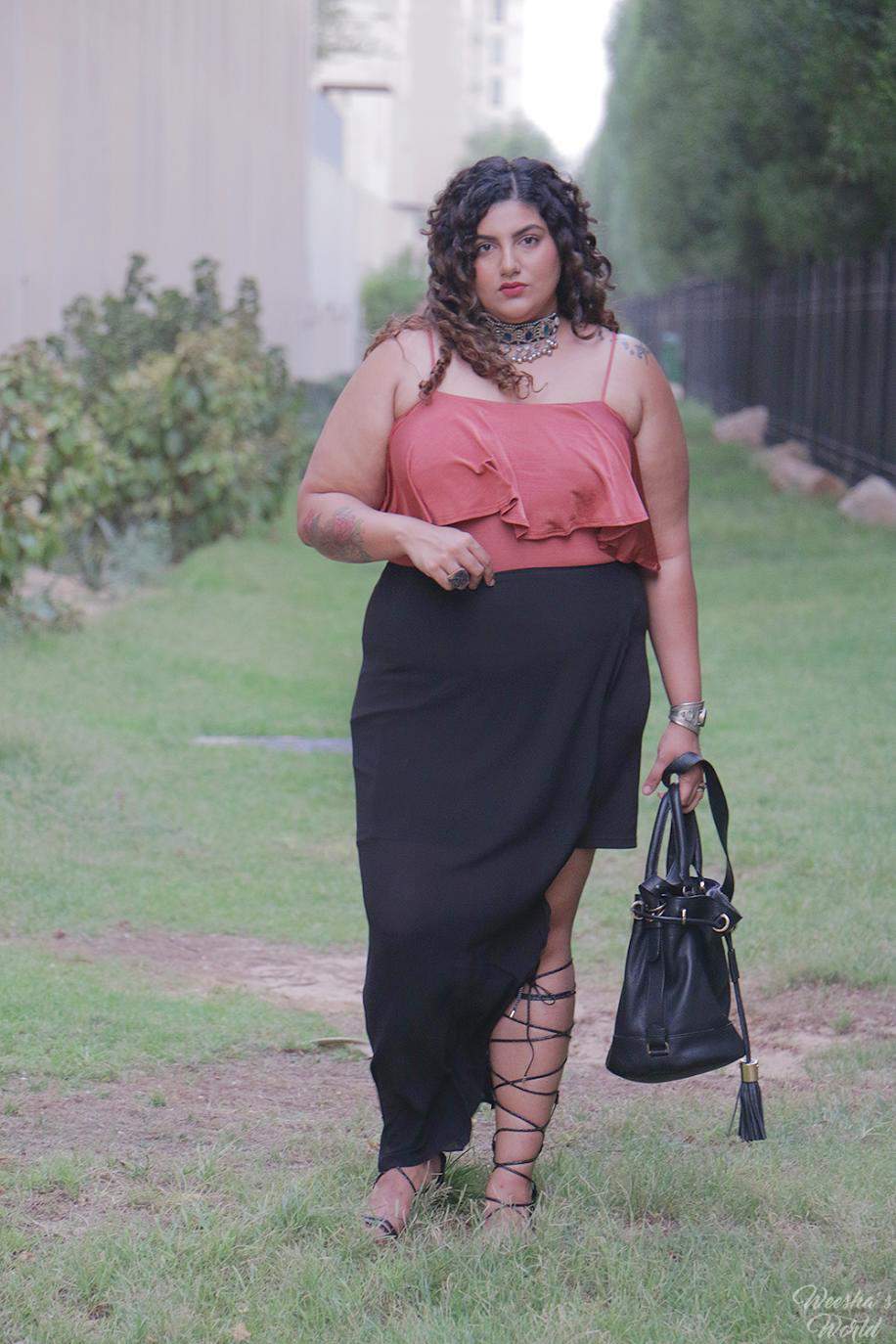 Lastly, what does Curvy.Confident.Chic mean to you?
It means setting your own rules and relying on yourself to be confident versus what other people think.

Do you dig her style? Which look is your fave? Let's talk about it below!!
Are you a personal style blogger? Want to be featured?
Make sure you fill out your deets here, so that we can feature you!
Aaronica
One dope woman/mom/wife/entrepreneur learning to conquer the world one cute outfit at a time.