Boot Up: 27 Wide Width and Wide Calf Boots for Fall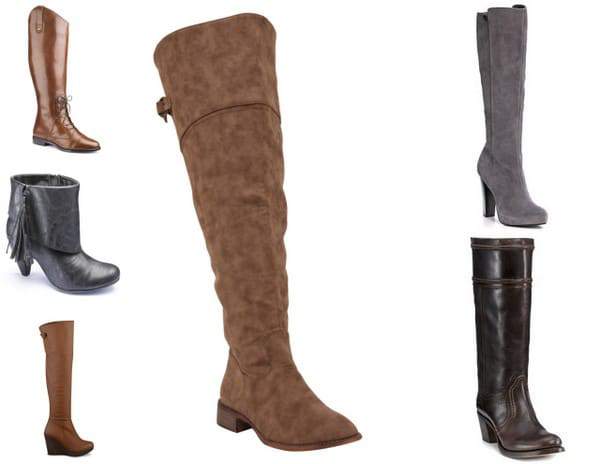 Every woman has a right to amazing boots- Right? Right.
So, if you happen to have beautifully full calves or wider feet, this does NOT mean that you are left out of amazing options! For fall, when you are bundling up and layering oh so fabulously- you get the chance to rock out in fall boot fashion, as I have lassoed up the latest boots that cater to the EEE or 17 in calf, in chic ankle booties, mid calf boots, and over the knee options!
From Avenue, Bloomingdales, Simply Be, Lane Bryant, Duo Boots, Nordstrom, One Stop Plus, and quite a few others, I picked out some of my favorite boots and some of which I cannot wait to get my calves in!
What type of boots call your name? Flats, Heels, Rain Boots? What textures? Crocodile or Animal Print? What colors? Red, Brown, Purple, or Black?
Take a peek at some of my favorite boot finds Specifically in wide width and wide calf! See something you like? I have linked it for you, so you don't have to search! 
Boot Up: 27 Wide Width and Wide Calf Boots for Fall
Which ones caught your eye? DO you have a favorite brand that you shop from? Share and share away do that your fellow Curvy Fashionistas can share in the fun!