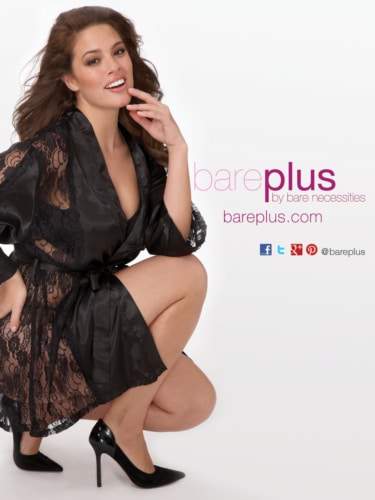 What do all of these have in common?
Big things are brewing in plus size fashion over at Bare Necessities!
Last week Friday, Bare Necessities Chief Marketing Officer, Jay Dunn announced the launch of their new site, BarePlus. This new site caters specifically to the plus size woman with over 500 bras up to a 56J, 1,000 styles of plus size lingerie, hosiery, and swimwear, and 81 brands! Talk about a destination for plus size lingerie!
"The launch of BarePlus reinforces our commitment to serving the woman with curves," said Jay Dunn, Chief Marketing Officer for Bare Necessities. "The launch marks the beginning of our effort to build the best shopping experience for curvy women. Over the next several months, you'll see more features, photography representative of our customer, and exciting new products from the world's best brands that you won't find anywhere else."
But this is only the tip of the iceberg…
Coinciding with the launch of BarePlus comes the announcement of the Curvy Fashion Show. The Curvy Fashion Show has partnered with BarePlus to bring plus size women their own lingerie fashion show each September during New York Fashion Week!
Word?
Word.
Each September, under the direction of Jeff Grinestein (who threw the killer fashion show for Lane Bryant in Las Vegas) and Catherine Schuller, the Curvy Fashion Show "will represent a combination of fashion, music, celebrities, recording artists and a show that will rock the entire fashion industry."
This all sounds so exciting and intriguing!
Q.Will you attend this show in September if you could? I know I will! The more I find out about this show during NYFW I will share with you! In the meantime, make sure you check out BarePlus!