For starters, I am a HUGE fangirl of Bag Snob. I am an even HUGER fan of DKNY.
So, when I heard and read that the two of these teams paired up for an amazing capsule collection, I was quite ecstatic and elated! Having the chance to sit next to Tina and Kelly during Blogger Camp at Woodbury, I was quite excited to have finally met the women who I have watched, read, and admired as I grew my little blog! And NOW, as they pair with one of MY favorite brands, WOOT! How amazing and fun!
On the Bag Snob x DKNY Collection, Tina and Kelly share:
We wanted to create a collection for the modern day Amelia Earhart– a girl who knows what she wants and gets it done herself, all while looking gorgeous and feminine. We love the styles of early 70's Pierre Cardin and the wardrobe from Catch me if you can.
We were able to design our dream concept. With these five bags, the DKNY girl will be prepared to go anywhere and do anything, all while looking fabulous.
The collection, Bag Snob x DKNY, is Bag Snob's interpretation of the Five Essentials: the Tote, Travel, Treasure, Trendy, and the Clutch). Did you know that there were five essential handbags every woman should have?
YES!
And here are the five essentials as designed by Bag Snob for DKNY: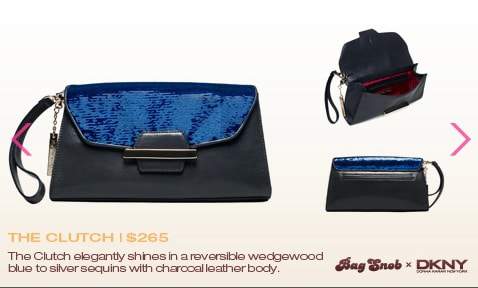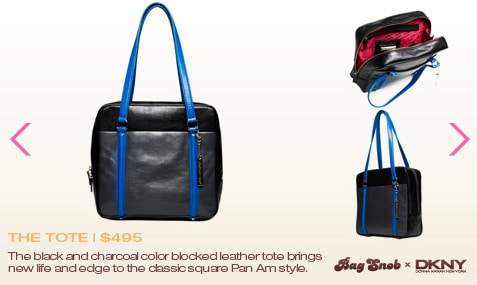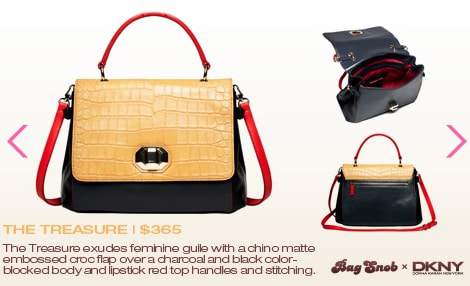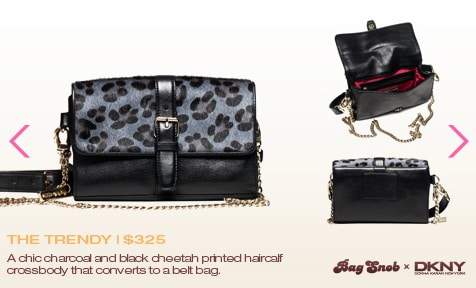 Which Bag Snob x DKNY Essential is your favorite?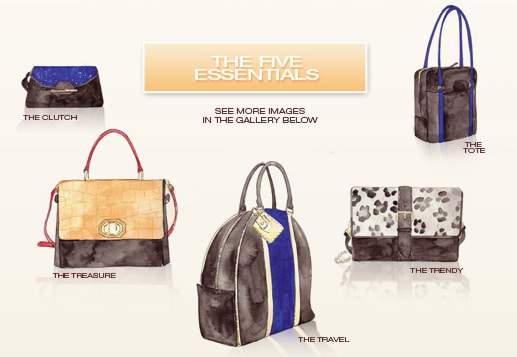 From now until June 3rd, you can Pre-reserve a Bag Snob x DKNY bag on its Facebook page, but you must be a fan of DKNY!
Congrats Tina and Kelly!