Okay. I do love a great bag. I mean, don't we all? But let me ask you, how many times have you been on the hunt for that PERFECT bag? The one in THAT color, in THAT shape, with that detailing? You know what I mean! Well, check this… I happened to be on Instagram, and I stumbled upon a friend's picture that had me curious… Customizable Hand bags form Wink and Winn… color me intrigued.
Wink & Winn is on to something here… launched in 2013 Lenny Tjoe married his years in product development in the luxury handbag space and his "desire to introduce consumers to the sense of play that had been exclusively behind-the-scenes in the fashion world."
All I knew was that I was here for all of this.
Well, they happened to check out my comment and said Hay Girl, Hay! (Not in those words, but you get me) and invited me to test out their services! WOOT! I received this welcome package and then I went to work…
My Wink and Winn Blogger Welcome Package
They sent me the crossbody that has three snappable sections! I really dig this. Do not be surprised if you see this again!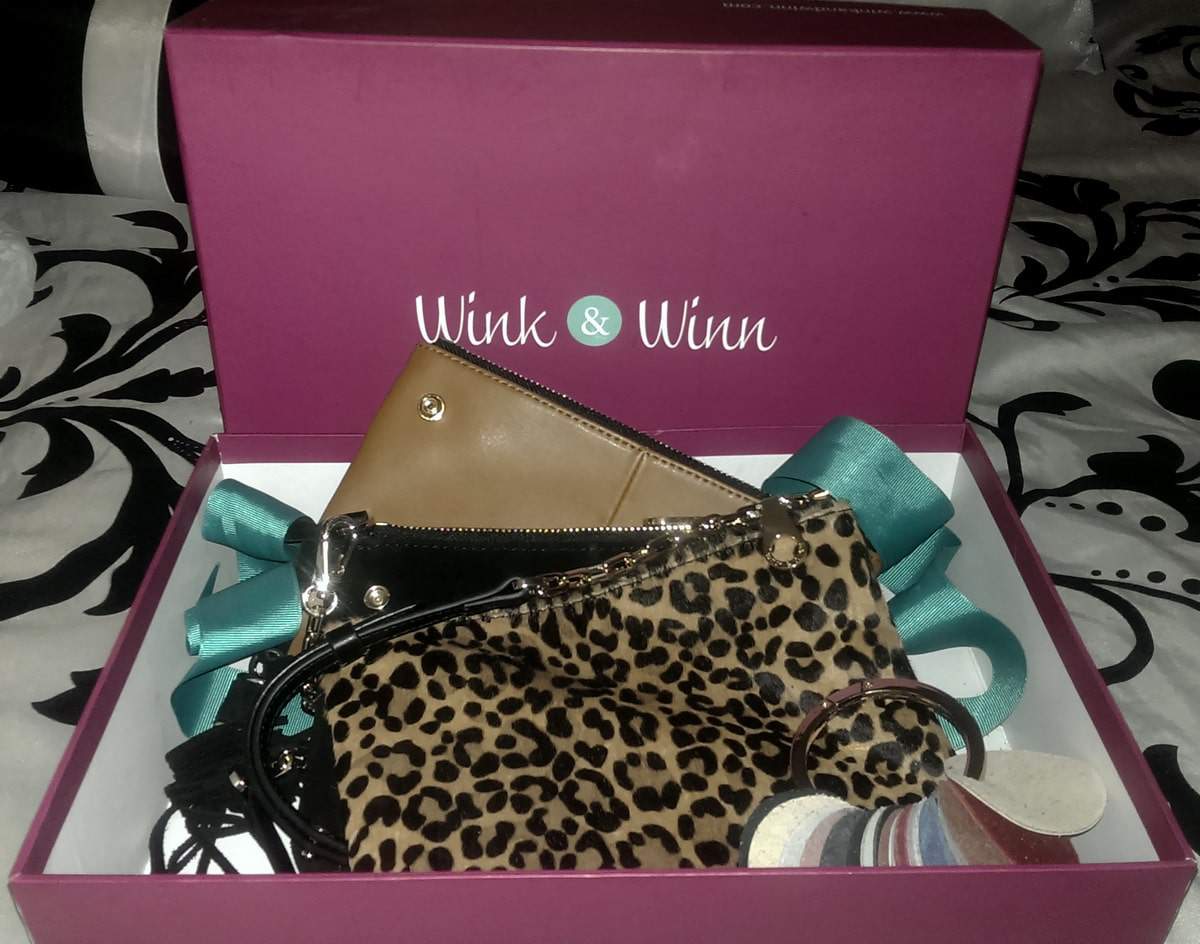 Customizable Handbags? YES HONEY!
The leather? Supple. The hardware? Impressive. The overall feel and look? Impressed. Once I got this, I was even more surprised to check out my invitation to make my own bag! WOOT! So I went on creating…
The Win & Winn Process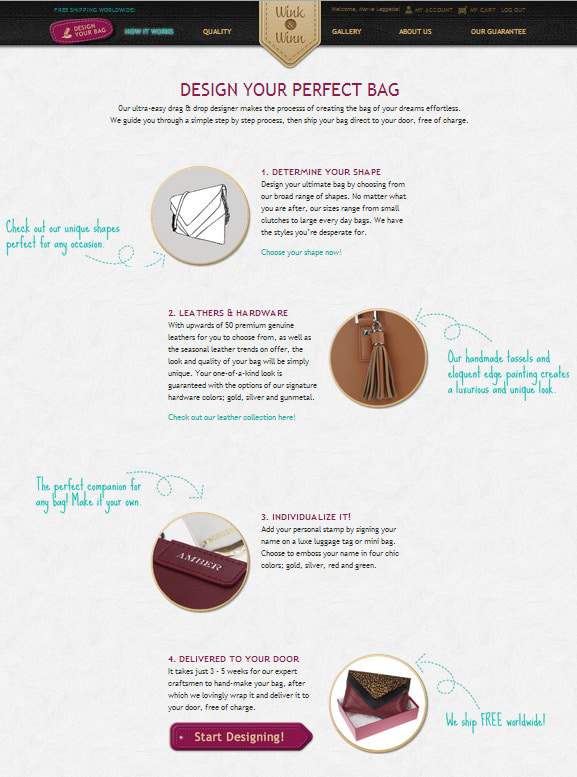 What I really loved about this process was that it was simple. Easy to understand and navigate.
The price points were not outrageous and on the same level as you would see in any department store handbag area… I could dig it!
First step? The Shape.
What type of bag are you wanting to fashion? I opted for the satchel, because, I can never have enough of those…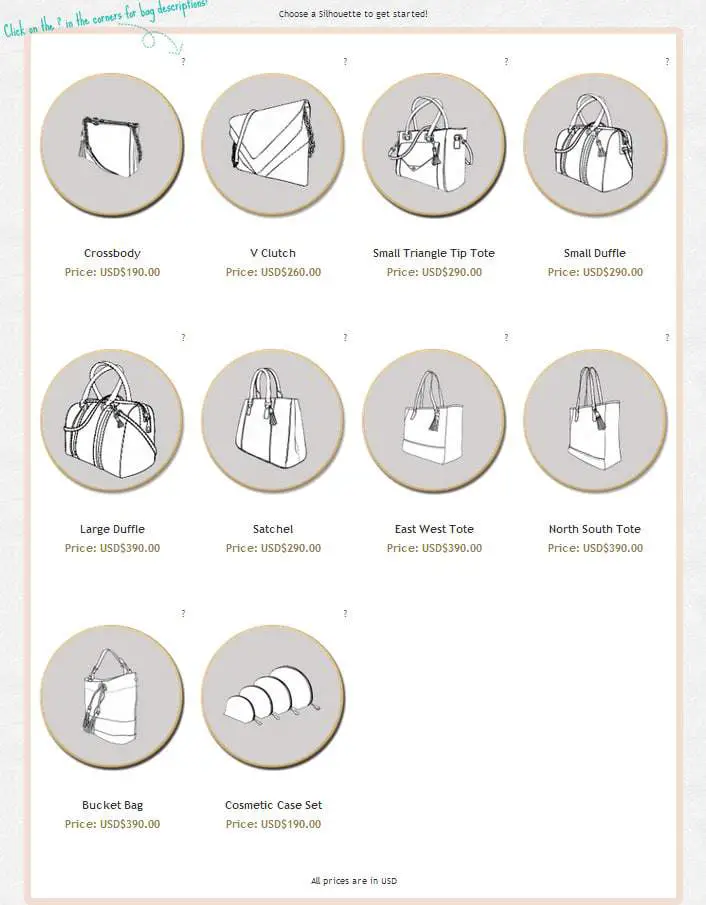 I opted for a rich NAVY Snakeskin color to envelope the satchel. WOOT!
I do not have that color and I wanted something that would be a great replacement for a black bag.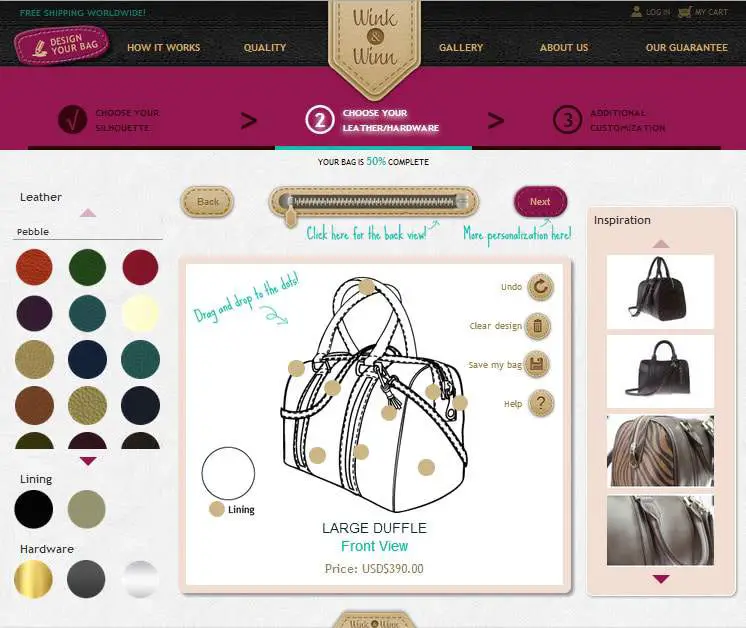 I chose my lining and hardware choices and I was feeling good…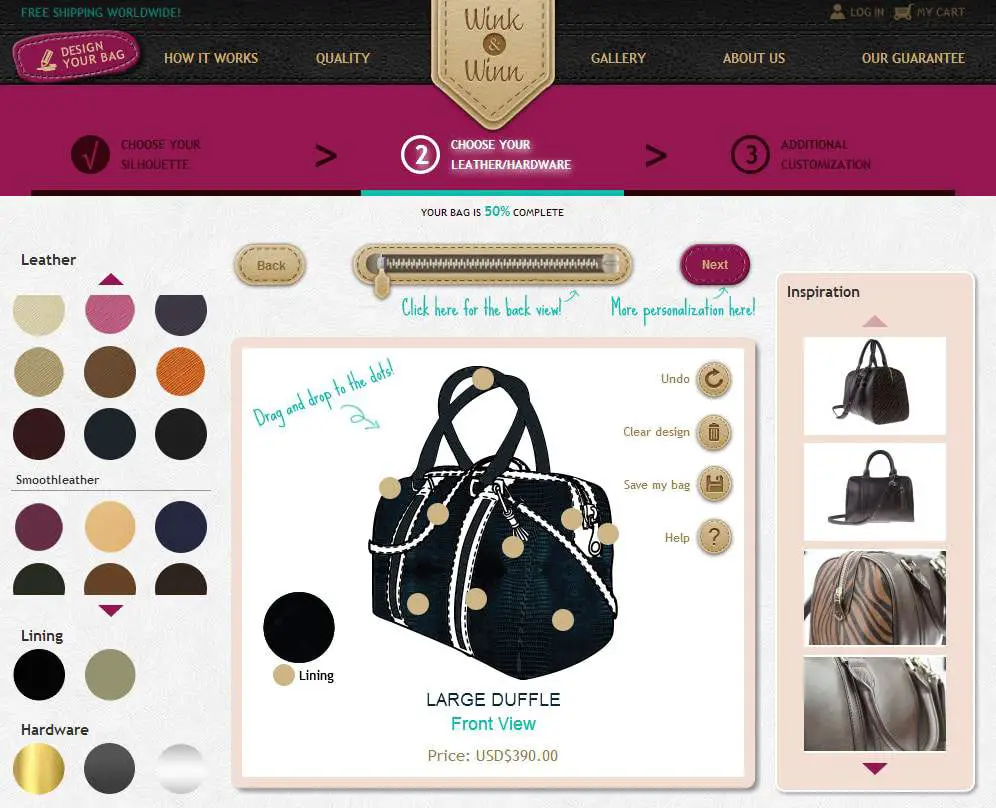 And here comes the crazy cool part… SHIPPING IS FREE within the US!
YEP!
How about them apples!
I cannot wait for my bag to arrive and I am still over there creating different color options and layouts… Seriously, I think I am kind of addicted here! LOL
Here is my Custom Wink & Winn Prototype: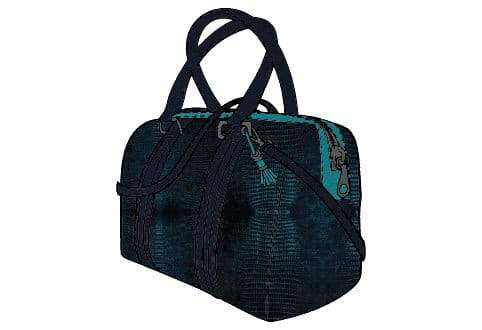 You can check out and learn more about Wink & Winn here! Make sure you follow Wink & Winn on Facebook, Twitter and Instagram!
Which bag are you about to make?
I want to hear what ideas you have going on in your mind! Let's go!