Last Fall, I was invited to MAGIC and had a blast and a half! This spring, I will be headed back to MAGIC to check out what is new for fall, interview the creative designers, sit on a few panels, and identify and share the trends of the Fall '12 season! (more details about this soon!)
To say that I am excited is an understatement! This February, (the 13th-15th) WWD MAGIC has stepped up their game, introduced some newness and interest that will be quite exciting!
A Vintage Chanel installation, Spanish Art, a renowned fashion designer, and just a few runway shows to be exact! Over the course of these three days, buyers, designers, brands, bloggers, media, and celebrities gather to talk shop- literally!
Asides from the the Daily Fashion Shows, with Fall's hottest trends, with over 60 looks per show, everyday at 1:00pm, here are a few of the highlights for WWD MAGIC:
·

Betsey Johnson

!!! She will make a personal appearance on Tuesday, February 14th from 1pm to 4pm.

·

The Concourse

: An uber-chic collective of interactive exhibits that will be the home base for some of the industry's hippest fashion bloggers. (I will be there!)

·

The Buzz Boutique

: Here a bevy of technology and social media partners that are uniquely involved in the business of fashion will be present.

·

Artist J. Pierce:

He will be creating and painting a 16-foot mural on the show floor during the 3-days of MAGIC.

·

The 'Dreaming of Chanel' Installation & Book Signing:

Author Charlotte Smith will sign copies of her latest book "Dreaming of Chanel" in conjunction with a 'Then & Now' concept installation featuring 16 vintage Chanel dresses.

·

Prêt à Porter Paris, Heart of Prêt:

Returns and has more than doubled in size and will present more than 30 top French and European designers making their way into the U.S. market. To celebrate, WWDMAGIC will host an opening night reception to welcome all of the designers and brands that have made the journey. Brands include, 2026 Paris, Aventures Des Toiles, Chacook, Fred Sabatier, Lauren Vidal, Pause Café, Rizal, Mado and more.

·

Almeriane:

Relish culture with Spanish Artist who has an amazing art-to-wear line named after the famed Spanish artist, Almeriane. They will be at WWD MAGIC all week painting the amazing colors found in the Almeriane line of sweaters, scarves, knit tops and dresses.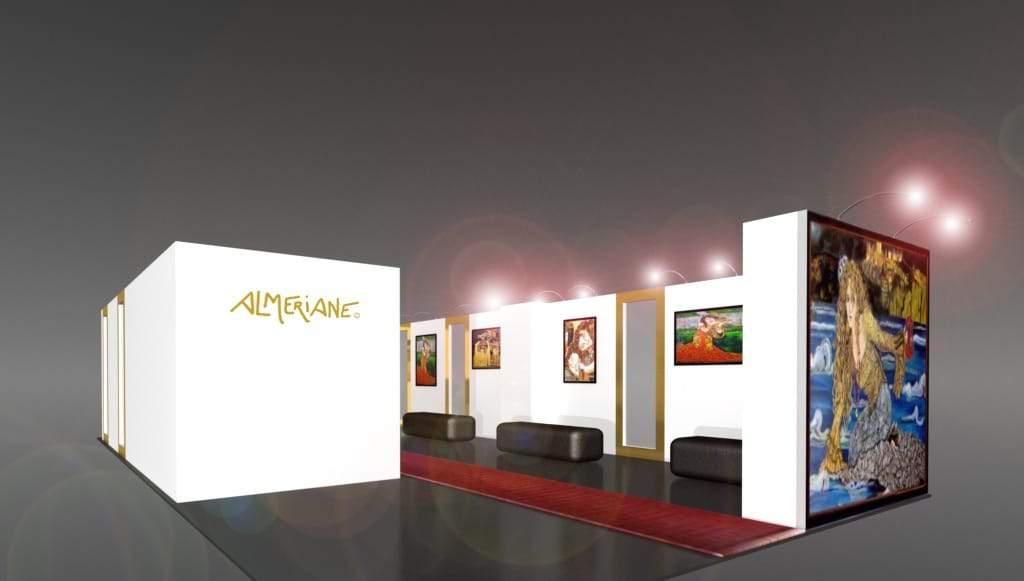 Sounds exciting right? I know I am beyond geeked about this! Make sure you visit
WWD Magic
, follow
Magic on Tumblr
, follow
@WWDMagic
and use the hashtag
#MAGICLV
to keep up on all the news and happenings!
Q.Are you headed to MAGIC? Is your Brand showing? Let me know so I can stop by and say hello!