Plus size luxury shopping doesn't need to be rushed unless you purchase from a limited collection release, and many people are fighting for the same pieces. If you are shopping for classic pieces, take your time with it. You can take as long as you need to make your decisions.
My favorite form of luxury is what I like to call "quiet luxury." When everyone doesn't know what you are wearing, and if you know, you know.
Luxury doesn't need to be loud and expressive unless you want it to be.
What are the characteristics of luxury?
Quality fabrics and material. Such as leather, silk, cashmere, fur, velvet, and crepe.
Fantastic craftsmanship, most products are handmade, which reduces mass production.
Strong brand identity.
Phenomenal in-store shopping experience.
An element of scarcity, which provides customers with a feeling of inclusivity.
A rich heritage.
There is the ability to always receive replacements for free or at a low cost to you.
The benefits of being a savvy consumer? You always make informed decisions about the brand, what services to receive, when, and how you receive care. Make good decisions in these areas, and you'll find the payoff is more than just money.
7 tips to help you navigate plus size luxury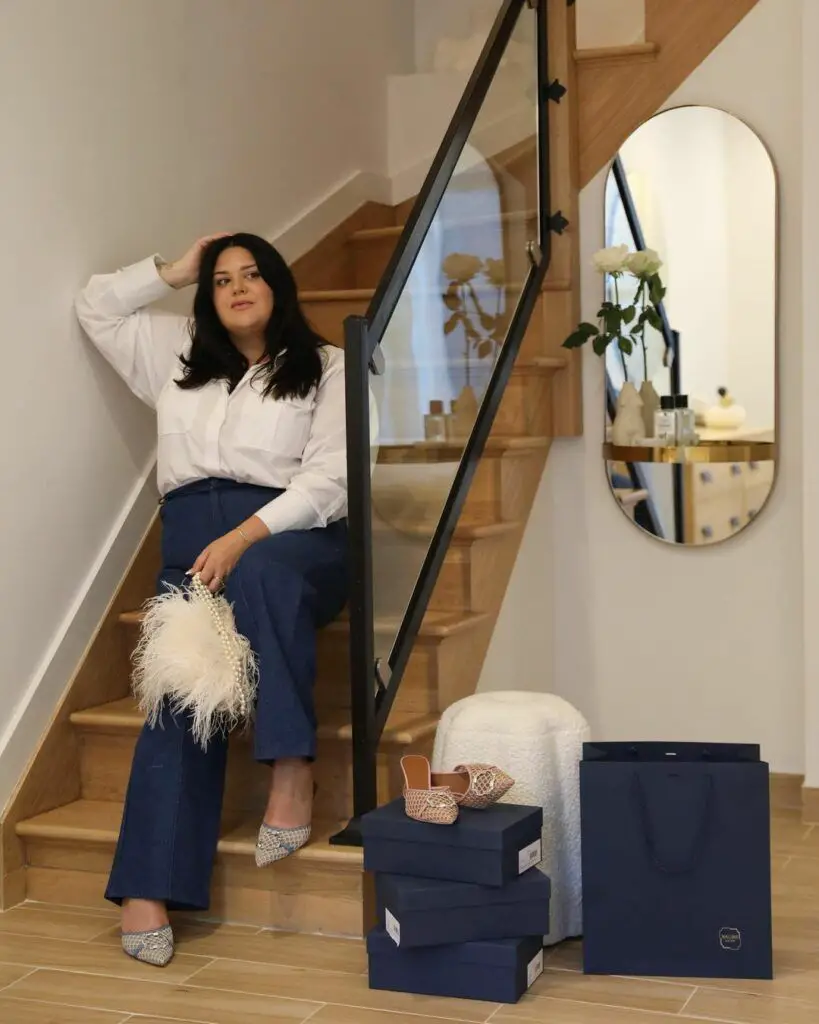 Know your measurements. When it comes to plus size luxury sizing chart there are all different sizing charts and many brands have vanity sizing.
2. If you can walk into a store. Touch the product, try it on, and get very familiar with it.
3. Luxury brands have customer service numbers. Call and ask questions about the product.
4. There is no rush; take your time with your purchase.
5. Be patient with yourself, especially if it is your first luxury purchase.
6. Read online reviews. If you see constant concern with the product, maybe you shouldn't purchase it.
7. Research. Research. Research.
If you are hesitant about making a luxury purchase, that is normal. It's a big decision to make, yet so worth it. You will be surprised how welcoming and understanding the sales associates are of these brands.
Luxury products grow with your wardrobe and typically last decades. When they start aging with wear and tear, it adds personality and customization. Luxury is like a hug to your wardrobe.
Let's chat: What is your favorite plus size luxury purchase? After reading this article, are you more comfortable with making a luxury purchase? What luxury item is on your wish list?