[tps_header]Okay, so I have been making a better effort to show and share with you what I rock and how I rock it… all the while, making a better effort to push myself out of my limits and to have a bit more fun with pieces I may not have normally rocked out in. Case in point, with this new brand, Curvy Sense and their new plus size options. They invited to me to test out a few pieces and give it a whirl, so today I am sharing with you my look I chose and a few faves from the new plus size brand, Curvy Sense!
With new plus size retailers, designers, and brands, come new places to shop, new items to test out and this happens to be happening as I am going through my own personal transition…
You know, it is funny, now that I am 35, I feel more youthful and playful than I have felt in a while. And as I unpack, address, and rebuild things from my personal life, I find that I am doing the same with my blogging life- right? Parallels or direct effects! Ha!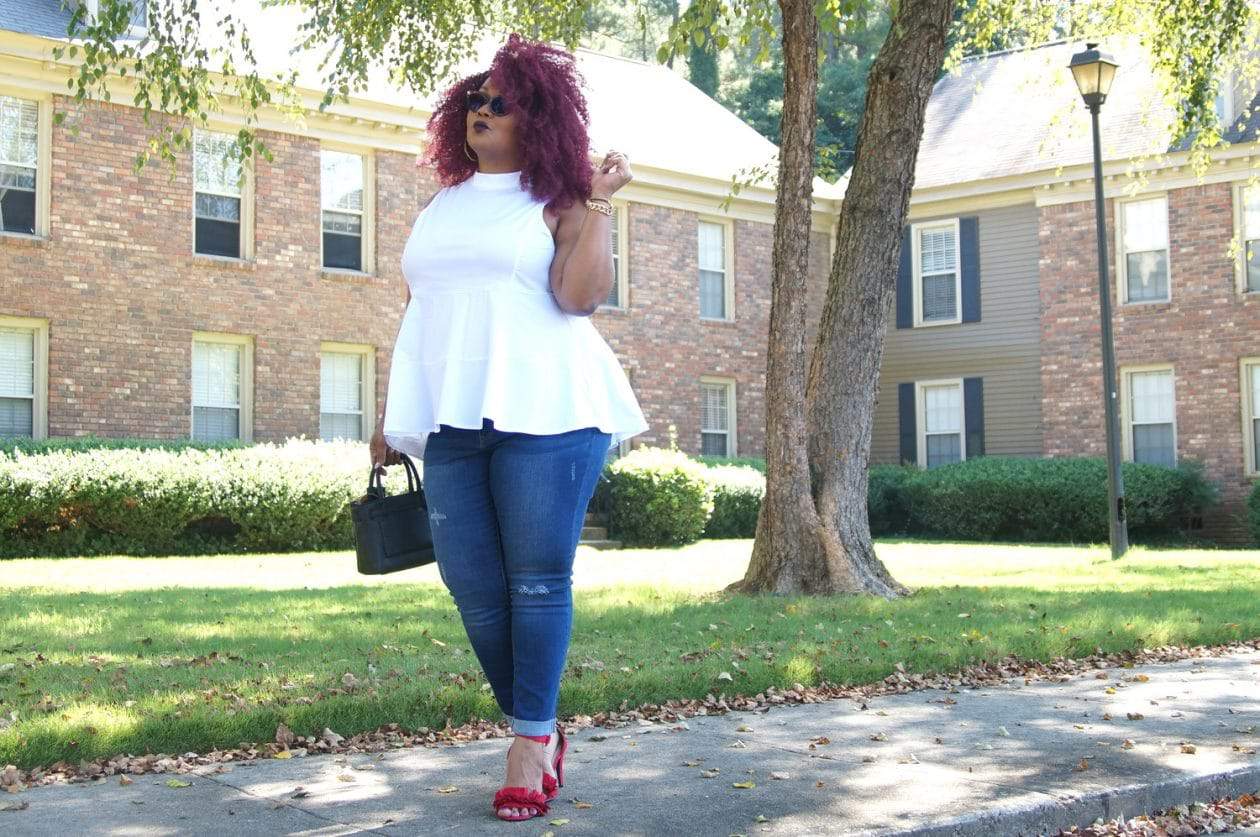 In my past life, I would have opted for an easy maxi dress, played in some flats, and called it a day. Now? I am pushing myself to play in separates, heels, being bold in my lippies (there was a time that I never wore lipstick- seriously) and being a bit more unapologetic in my existence. Crazy, right? This blog has taken me on a journey of self-exploration, personal growth, and self-acceptance in a way that I would have never anticipated, and I am grateful.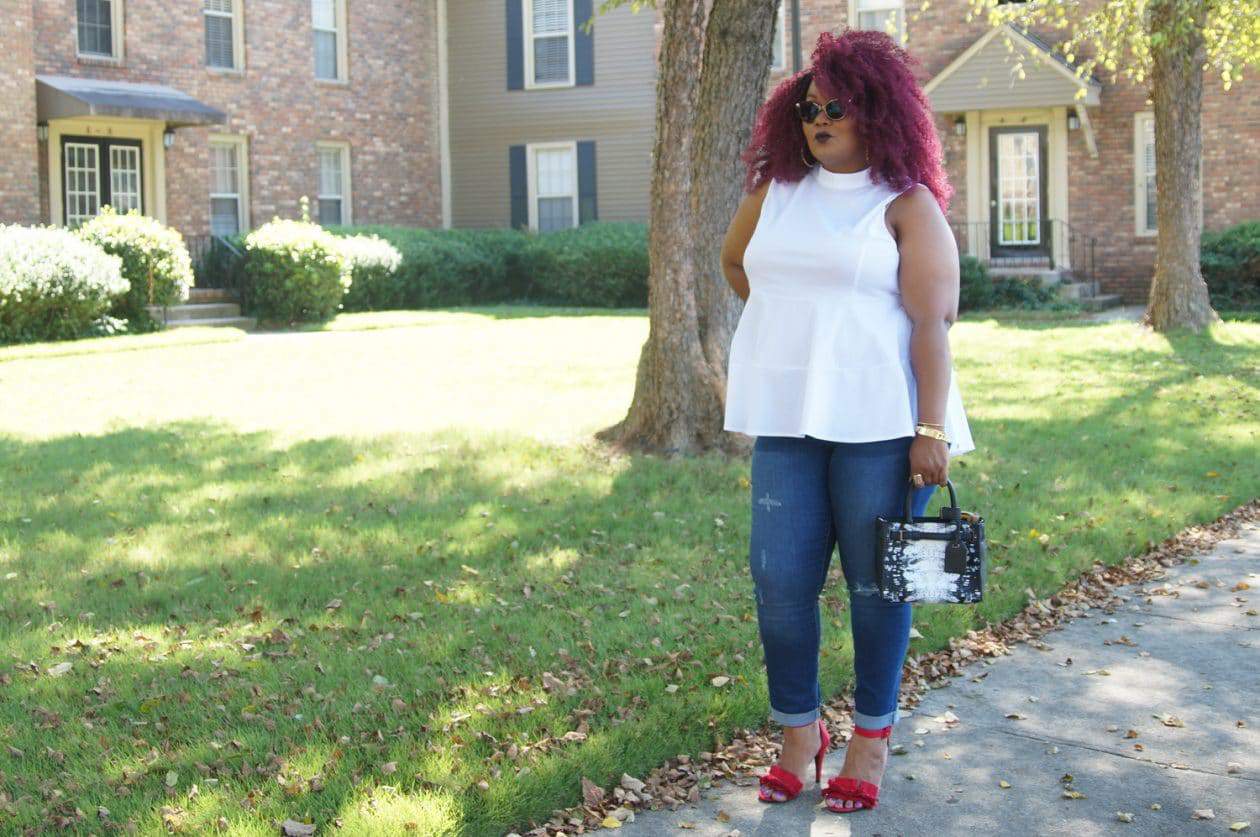 So I hopped over to Curvy Sense, a new plus size brand and retailer, dedicated to bringing us affordable plus size fashion and I found more than a few items that piqued my interest! Here I am playing around in a top that I may have normally shied away from, denim that I am loving, and red shoes that make me feel extra playful and segzy.
I am always curious about jeans, I have a healthy collection of them and with these options, I am impressed. These jeans do sit a bit lower than I am used to, but I am surprised in the fit and the level of comfort they give me… 'cause you know denim can at times be a pain!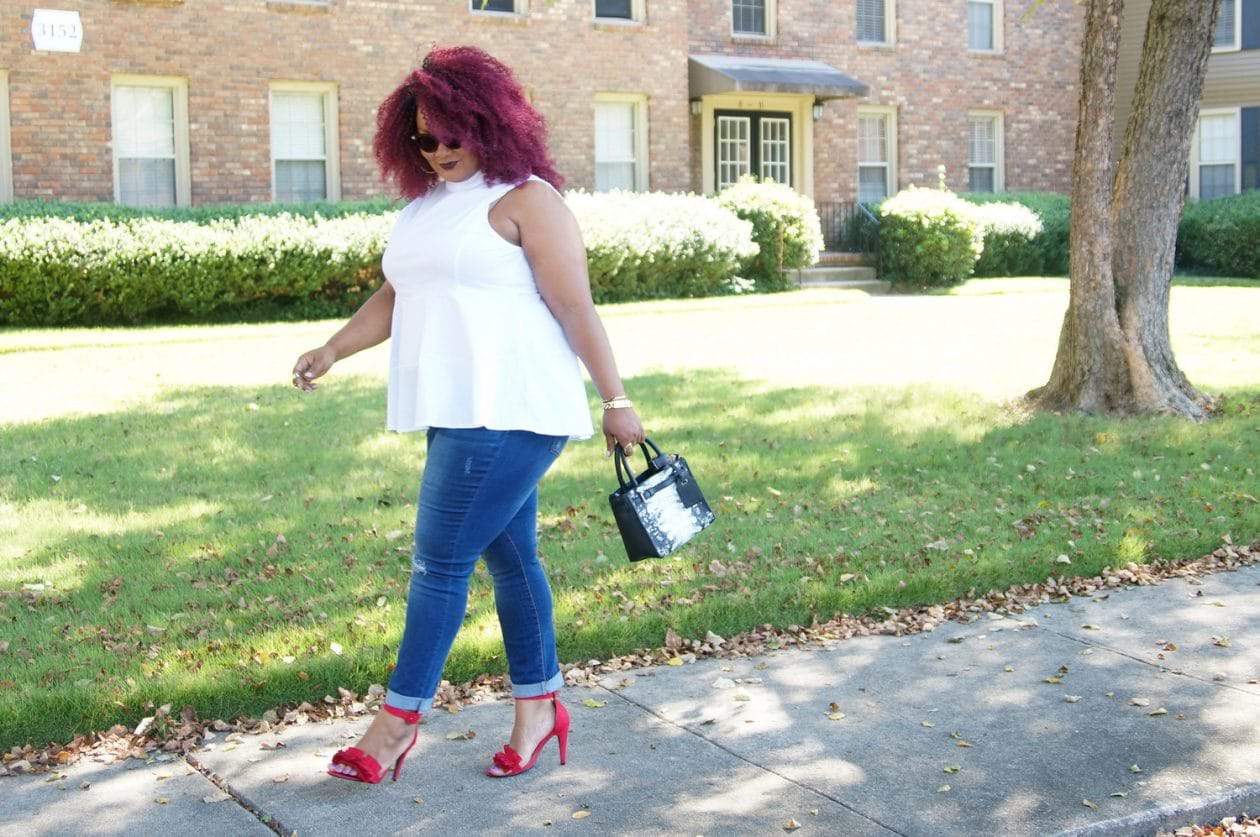 I will probably size down in my tops, but I loved the poplin option in this longer peplum option. For someone like me who is a bit self-conscious about how things fit across her belly, these styles happen to be my jam!
There were a few other items that I was curious about from Curvy Sense, that I am soooo sure that I will be rocking with over the next few weeks! Let me share a few faves from the site:
My Plus Size Favorites at Curvy Sense[/tps_header]