Hope you enjoyed meeting Chardline last week!!  I just love her fun fashion and attitude!!  Today, we're heading up north to Canada to catch up with petite plus size (and over 40!) blogger Stefanie Augusteijn of SassyPlus!  As a fellow petite plus size blogger, I totally agree with Stefanie's stance on alterations (they are soooo important).  Stefanie showcases her feminine and sexy style through her blog, but she isn't just a blogger – she's a plus size boutique owner helping to lead the way towards more fashionable plus size options!!  She is a plus size blogger YOU NEED TO KNOW!!!
Meet Stefanie of SassyPlus!!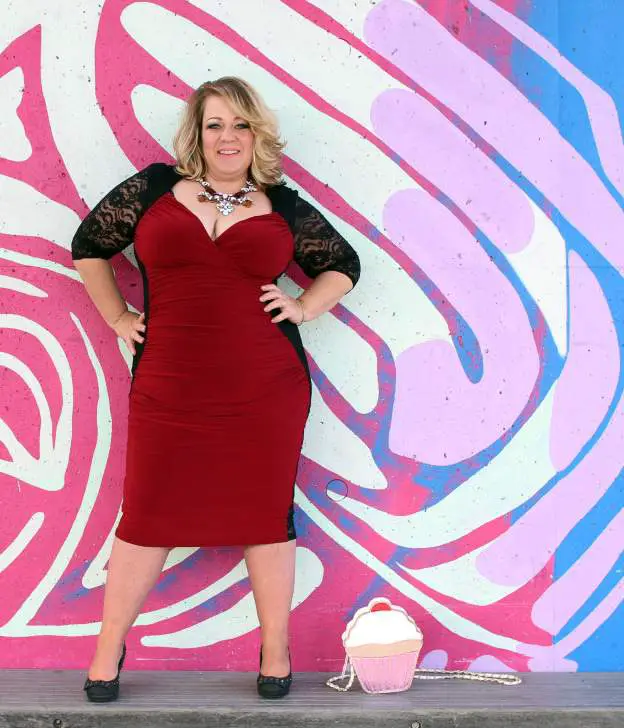 Blog:  www.sassyplusblog.com
Age:  42
Height:  5'2″
Location:  Toronto, Ontario

How long have you been blogging?  Almost one year
What or who inspired you to become a fashion blogger? What led you to it?
My main inspiration for blogging is to share with other women how to rock your curves. Whether petite, slightly chubby or fully voluptuous, young or more mature, there's a sense of triumph that comes from learning how to dress your curves and having access to a diversity of fashion options. I want to share my style choices, tricks that I use, as well as information and resources.
Do you blog full-time, for fun, as a hobby? Share your evolution!
I am a part time blogger, but it is related to my full time gig which is operating SexyPlus Clothing boutique.

What is your favorite asset? Your legs, arms, waist? How do you play that up?
My hair! Bigger is better, and I'm always striving for voluptuous looks and an uber-feminine coiffure. Needless to say, I go through a lot of hairspray! But it makes me feel good and pretty and that's all that matters.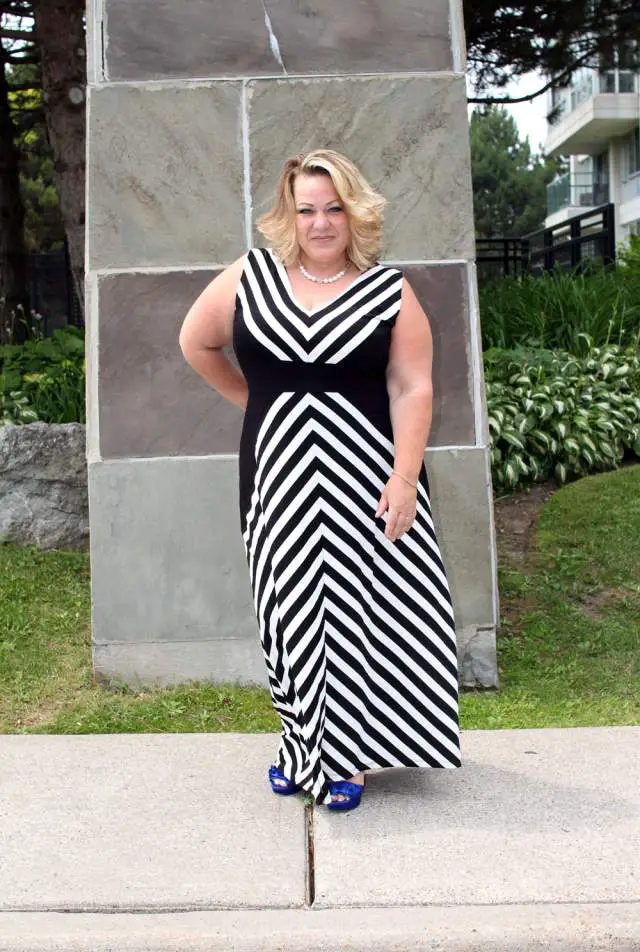 What are the challenges, if any, you face regarding being petite and plus size?
I am petite, and I can honestly say I don't really face any challenges because there are always options. For instance, if a dress is too long, I can always get it hemmed whereas this is not an option for my taller counterparts. I have learned to accept my compact fierceness, and in fact, I recently did a blog feature highlighting other petite cuties on my blog.
What's your favorite thing about being petite and plus size?
I love that I can always get something altered to yield a perfect fit. A few generations ago, women had everything custom made and now we are so spoiled with fast fashion.  We expect everything to just fit perfectly. But having alterations done is a lost craft and should be considered as a worthwhile investment for those special pieces.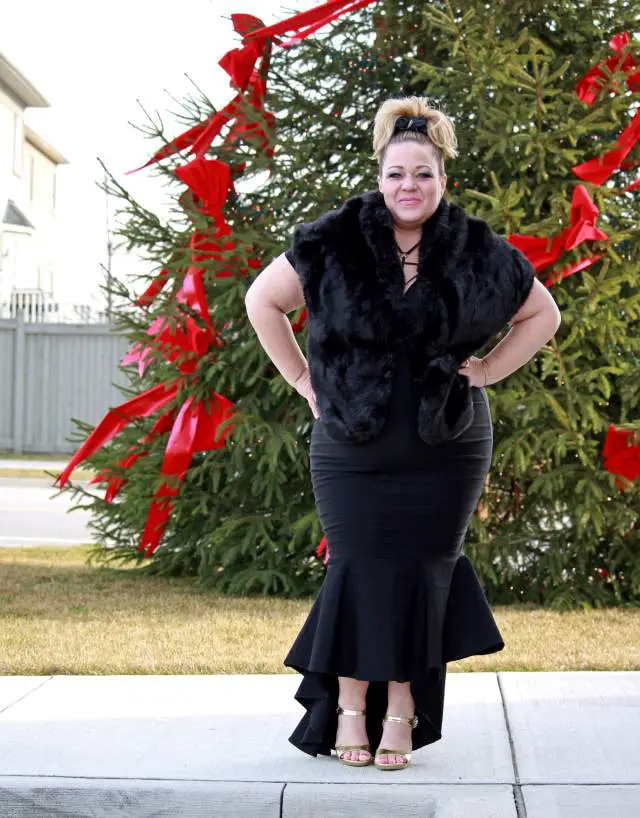 What's your favorite thing about being a blogger?
Reaching women and inspiring them to step outside of their comfort zone and to learn to love their curves through fashion and styling. I also love going to events that are exclusive to bloggers to get the inside scoop on new designs, collaborations and industry news.
Who/what are your favorite designers/brands?
As a boutique owner, I am exposed to some of the best designers in the industry, and I must say Kiyonna for their beautiful and thoughtfully crafted cocktail dresses, and Point Zero Curvy for their cute, trendy, affordable casual options.
Describe your personal style.
I would say that by day I'm casual chic – comfort is a must, but without compromising a professional, fashionable image. For special events or a dancing date with my husband, I'm totally "sexycurvyliscious" (to quote Ashley Graham) and I rock my curves in fitted styles with a hint of skin and décolletage.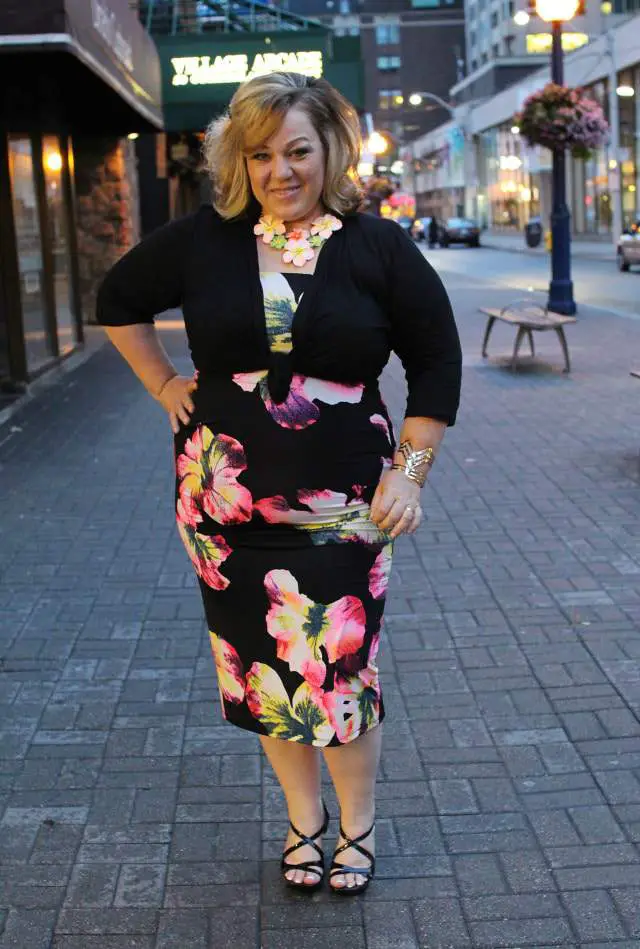 Which bloggers inspire you? Plus or straight size! Any bloggers currently on your radar?
There are so many that I am grateful to know of, but here are a few who stand out to me personally: Cynthia of Flight of the Fat Girl because of the risks she takes and her profoundly feminine touch. Also Thera of Cloud 14+, because of her impeccably haute and glamorous style which never misses the mark. Lisa of Mustangsallytwo has a wonderful and vastly diverse sense of style, and fearlessly takes risks by always trying new styles and trends.
What do you think about where plus size fashion is today versus a few years back?
We've come a long way, and bloggers have had a very important impact because they redefine pre-conceived notions of beauty and style. Thank you to all bloggers for that! From a retail perspective, more and more big boxes names are introducing plus sizes, but I am still not pleased that they are being placed at the back of the store, and in some cases, the selection is dismal compared to the regular size selection. We want the same cute, sexy, trendy stuff. Period.
What do you think or hear from readers, is one of the biggest myths about plus size fashion?
When a woman says "I am not a dress person," I firmly believe that it's because she simply hasn't found the right dress. There is a dress for every girl 🙂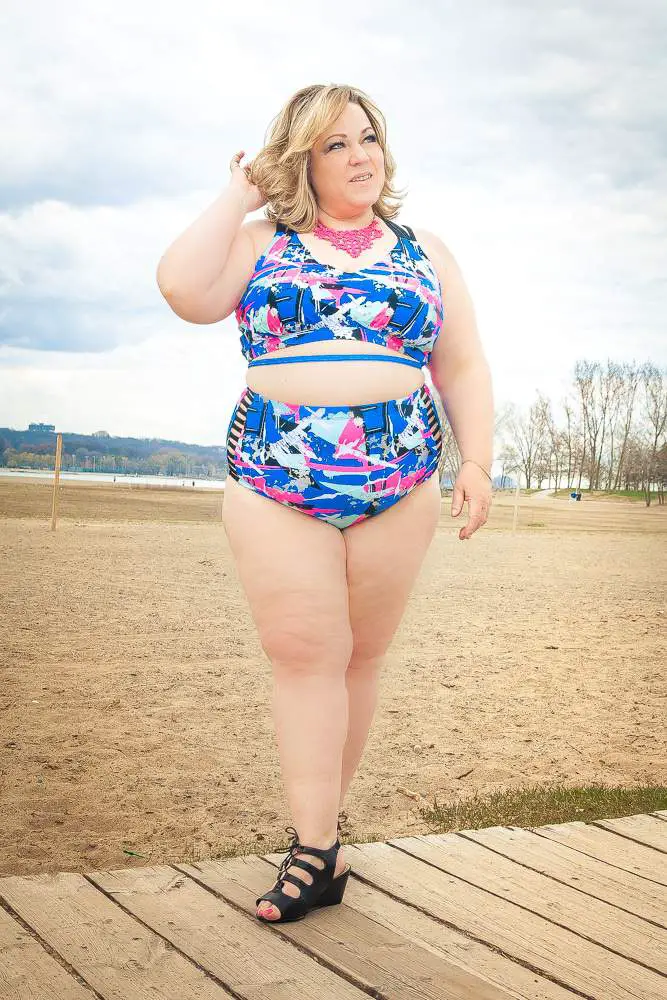 Are you working on anything or have anything to share? Anything else you want The Curvy Fashionista's readers to know?
Everything I do everyday is for SexyPlus. I absolutely love my boutique and my customers. SexyPlus Clothing offers a carefully curated selection from designer brands to affordable casual styles and has something for every budget. The website is updated daily and offers affordable international shipping. The store is a beautifully decorated boutique with an intimate and friendly ambiance. I've thought of every detail a shopper might want and look forward to serving them for many more years to come.
Lastly, what does Curvy.Confident.Chic mean to you?
It means embracing your self as a whole. Sure, we all have areas on our bodies that we may or may not like, but the key to real body confidence is accepting that you are a beautiful, perfectly imperfect package just as you are, as the sum of ALL your parts.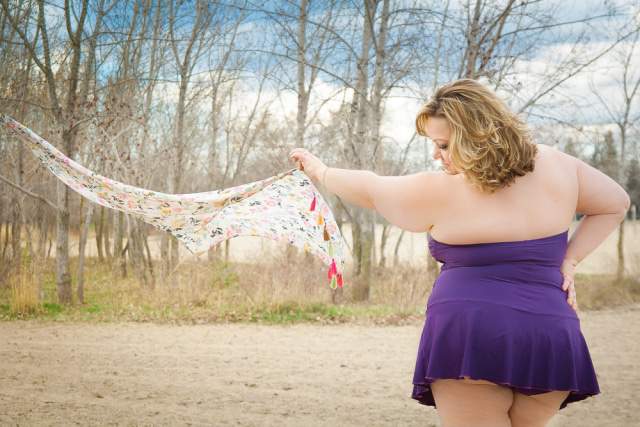 Be sure to check out Stefanie's blog at SassyPlusBlog.com!!!

Do you dig her style? Which look is your fave? Let's talk about it below!!
Are you a personal style blogger?  Want to be featured?
Make sure you fill out your deets here, so that we can feature you!
Want MORE petite plus size tips and inspiration?  Check out these past posts on breaking the fashion rules, tailoring, and where to shop!!!